Man Has Argument After Admitting Sex With Dog (Video)
May 18, 2017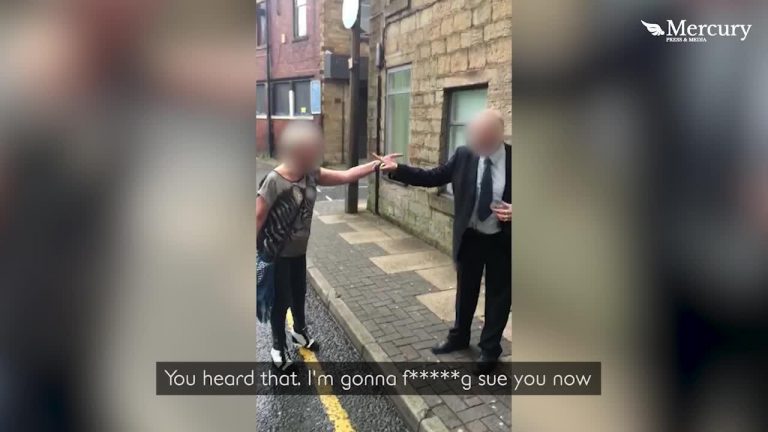 ---
In one of the most bizarre videos I have seen in a long time, a man who got launched out of a pub after admitting having sex with a dog got involved in a stand up row with a woman in the street regarding his alleged lurid actions.
As the woman tried to get to the bottom of the bizarre claim, the man was recorded on video shouting: "I'd rather shag it than you".
Probably not very classy, and certainly not helping himself.
The incident seems to have happened in Burnley town centre. I am making no judgement calls on that one, though having been born around the Blackburn area, many of my friends will have a few choice comments of their own, even if they are in jest!
A Public Spectacle
At one point, the man appears to admit to having had sex with the dog.
One fellow drinker even emerges from the pub to harangue the man and label him a "doggy shagger".
Dad-of-three Alistair Eccles, who witnessed the ruck said the pair "didn't seem to care" who heard their strange fight.
Alistair, 34, from Colne, Lancashire, said: "There were at least a dozen people on the street but these two didn't seem bothered.
"He seemed to be actually admitting it when she was accusing him of shagging the dog. It was so surreal.
"I think the two of them had been drinking through the day and what seemed to have happened was that he got chucked out of the pub for saying he sh****d a dog.
"I couldn't tell if they were a couple but he was saying he'd rather shag his dog than the woman, so maybe they were.
"They had no shame. Burnley has a bit of a dodgy reputation at the best of times and I'm not sure these two have helped that.
"Someone came out of the pub and told the bloke in no uncertain terms not to come back. I was in stitches.
"You see some funny things in Burnley but I've never seen anything as mad as that."
Alistair, who filmed the video last summer (although it has only just surfaced on social media) believes the couple were bladdered and had likely been on an all afternoon session.
In one of the more hilarious exchanges, the woman asks: "Did you shag your dog?" and the man clearly replies: "I shagged my dog. I shagged my dog."
Alistair said: "You can hear me on the video asking him to clarify.
"He 100 per cent admitted to it. Whether or not that means he actually did it is another thing, but nothing would surprise me.
"They were both worse for wear and I was just walking back to my car after get a bit of shopping in town. It's amazing what you stumble across.
"At the end of the video the woman just storms off back to the pub having made her point and who knows where the guy went.
"The crowd who watched it all unfold were just stood there in shock. I don't think the fella would be welcome back in her company any time soon."
But is it True?
Well, this is the danger of alcohol folks. I would love to know whether he really had sex with a dog or whether it was a bit of pissed up self deprecation. It does seem on the face of it that he has done it. Why would he even bring that up into conversation if it wasn't true? Saying that, why would you bring it up if it was?
The moral of the story is don't drink too much, and of course, don't have sex with dogs.
Seems simple enough.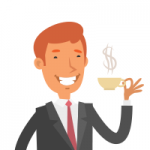 Martin Ward is a well respected editor and writer with over five years experience in the adult industry. After stints in the Escort Advertising call centre and on the escort forum, he moved into the site editor position around three years ago.

Since then, he has specialised in articles on the battle for equal rights for sex workers, sexual health, as well as bringing the readers fun news from around the world. He also has a major interest in LGBT rights, and is an active campaigner in this field.

When he isn't fighting the good fight, he enjoys spending time with his girlfriend, and young daughter. He also enjoys reading and taking long walks.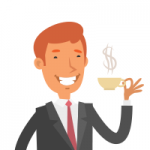 Latest posts by Martin Ward (see all)
---