5 Reasons to Have More Morning Sex
November 18, 2013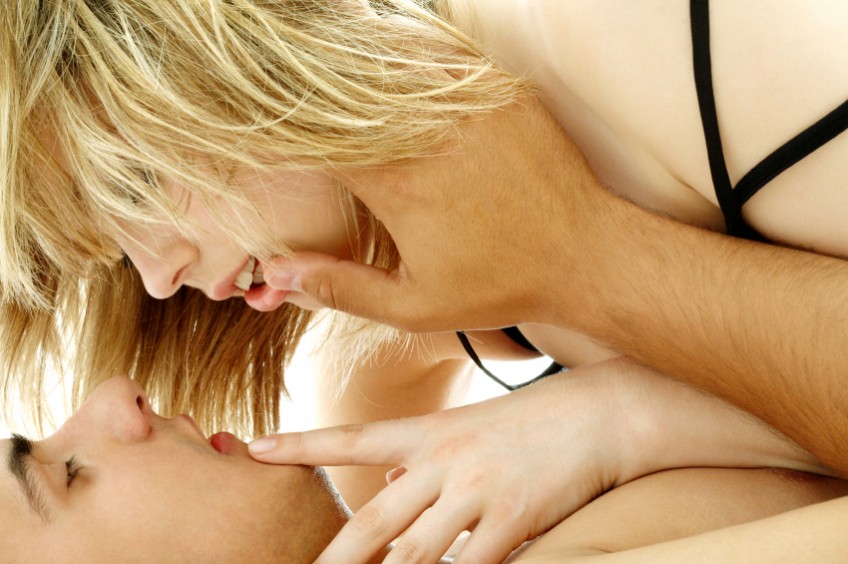 ---
Firstly, who can argue with staying in bed a little longer?
Morning routines constitute of getting up, showering, having breakfast, brushing your teeth and going to work – in a word, boring! There is a solution however; morning sex. Not only is this a great way to break out of your usual routine, but it will inject a little energy into your mornings and is said to have heaps of physical and emotional benefits. So, stop hitting the snooze button and spend those extra minutes making love instead.
It's the Best Way to Start any Day
Seriously though, can you think of a better way to start the day?
It is said that what you do in the morning sets the tone for the rest of your day, so having an orgasm has to be the best possible way to kick start yours? Studies have shown that having sex in the morning can leave you feeling energetic and upbeat for the rest of the day. Sex therapist Emily Morse explains the science behind this; "having sex in the morning releases also oxytocin, also known as the cuddle hormone. Oxytocin makes you feel more connected with your partner and more loved. These warm feelings will stay with you throughout the day, or at least throughout the morning commute."
If you're worried a little extra time in the sack will make you late for work, cut down on time by showering together. This allows you and your partner to act dirty and get clean at the same time. It will supercharge your morning routine and kill two birds with one hot, steamy and soapy stone.
It Keeps you Healthy
So, would you rather get up an hour early to hit the gym or twenty minutes early to have sex? Yeah, that's what we thought.
According to research, morning sex has a multitude of health benefits. It can lead to the strengthening of the immune system through boosting the levels of antibodies that protect us against infection. Research by The Queen's University of Belfast discovered that morning sex also decreased the risk of heart failure and stroke by half and drastically improved blood circulation, reducing blood pressure. Furthermore, this study claimed that morning sex could help alleviate migraines. I mean, really? Do you need any more reasons? Ok! Having sex is said to burn around 300 calories. So start having more sex in the morning, and you will soon feel the health benefits.
It's Good for the Outside Too!
You don't need to smear on an expensive moisturiser to look healthy and vibrant in the morning. We've all heard of the 'glowing' pre-sex effect, but it's actually true. Sex in the morning is a great inner cosmetic, the increase in blood flow helps your skin and the increase in the production of essential hormones helps your hair shine.  So after a great morning quickie you'll look fresh faced, dewy eyed and glowing all day.
You Can have Lazy, Lazy Sex
When it comes to having sex in the evening, we often focus on our hygiene and appearance before stripping off. However, in the morning you can be your worst (in the hygiene sense!) as you've obviously just woken up. Just try positions that prevent your bad breathe or sweaty morning scents from getting in the way – doggie style or spooning positions are perfect for this. The latter is also great for those who are groggy in the mornings, as it is simple but very, very fun.
Morning sex is also a great way to compensate for being too tired to have sex at the end of the day (unless you are using it as an excuses?!). For those of us in long-term relationships, sex somehow seems to fall to the bottom of our priorities. Getting it on in the morning allows you and your partner to have mind blowing sex and you won't feel guilty for not having any before bed.
You Will Last Longer
Your testosterone levels are highest after you've recharged your batteries with a good night's sleep. This means you will be at your horniest when you have just woken up and you will have the stamina and hormones to keep you going for longer. Arlene Goldman has said, "When a man has higher testosterone and is well-rested, he has more energy during sex. That energy will help him last longer." The longer you last, the more pleasure and fun you'll both have!
Having morning sex is exciting and could leave you and your partner looking and feeling great. Wake her up slowly with gentle kisses, or if you're feeling particularly romantic make her breakfast in bed before getting dirty. The escorts in Liverpool are real romantics and have plenty more advice on how to get your partner in the mood in the morning, and other positions to try.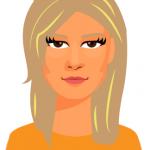 Genevive is the newest writer to join the Escort-Advertising team, catch her posts here!
---