How to Suggest a Threesome
December 4, 2013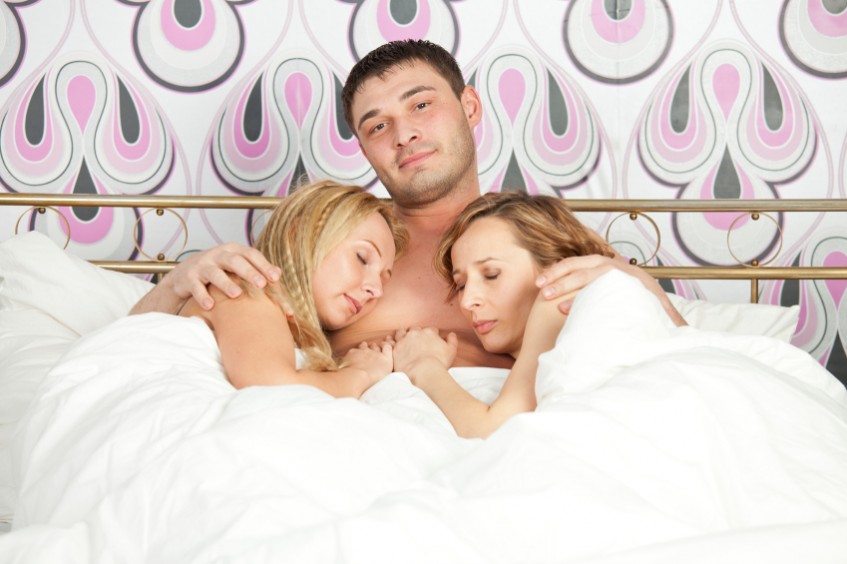 ---
If you are lucky enough to find yourself in a relationship where you are both confident enough to try new things, it may be time to introduce something a little more daring. A threesome can provide couples with a creative new way to explore their desires and can inject a little excitement. Although you may both be willing to try something different, you may struggle to suggest getting naughty and nasty with a third party. However, if your woman is sexually in tune and open-minded; suggesting a three some could be a walk in the park.
Threesomes aren't for everyone
First off, if your partner doesn't enjoy sexual exploration, then it's quite unlikely that she'll be willing to introduce another woman in to the bedroom any time soon. For example, if she doesn't accept you ejaculating in her face, or is against the idea of light bondage, then we suggest that you don't broach the subject of a threesome just yet.
If you do raise the topic and she is less than enthusiastic about the idea, then you are more likely to end up having your own little threesome; you and both of your hands. Some women feel a threesome will be a threat to their relationship and therefore refuse to participate. You should be able to predict whether she would find the idea of another woman going down on you exciting, or whether she will leave in a rage of jealously.
Double your pleasure
When broaching the subject, don't act overenthusiastic or she might get the wrong idea. Your enthusiasm could be interpreted as wanting to cheat on your partner or being bored with your current sexual relationship. No matter how you broach the subject, the main point is to make sure that your partner knows that she is what matters most.
Instead of jumping straight in, why not begin by discussing sex and sexual fantasies. Be honest about your fantasies so that she can get an idea of what you like. If you are too nervous bringing it up, why not choose a porn clip or movie that contains a threesome. Watch her reaction to gage whether she is enjoying it or not, and hopefully this will provide a great introduction to the topic.
When you begin discussing the idea, avoid being overly crude; "I've always wanted to have sex with two girls at the same time!" as you could seriously knock her confidence. Instead say something like: "I would love to see you kissing another woman." This works in two ways; not only will this will flatter her, but it will reduce the potential jealousy. She is likely to feel less threatened as, this way, it doesn't sound as though you're dying to get into another woman's pants. If your partner is open to trying the lesbian/threesome experience, then she will concentrate more on the excitement of being with another woman, and less on than the fact that you too will be with another woman. Again, the most important thing to keep in mind when suggesting a threesome is to assure her that you do not want another woman (even if this is far from the truth). Instead, highlight that you want to watch her experiment with another woman and that you would like to join in on the experience too.
Finding a Participant
If you are lucky enough to have the opportunity to try this, not only do you pat yourself on the back, but you need to stand aside and let your partner choose who she would like the other woman to be. Even if she says that she's not jealous, if you bring home a six foot stunner, she will feel insecure and will not want to watch her kissing you all over. Instead, go through some options together – this puts her mind at rest, as this experience is for both of you and not just you satisfying your needs.
Simply approaching a stranger at a bar could be an awkward experience for you all, and few will consider having a threesome with a friend as it can lead to further complications. Instead, why not ask an escort to participate? Many escorts are comfortable with having a threesome, and you can both browse their online profiles at home until she finds someone who ticks her boxes. This will also increase her excitement, further putting her mind at ease about the experience.
Having a threesome can be an exhilarating experience that will leave the two of you feeling more in tune with your sexual desires. Nevertheless, it is a very delicate subject that can have serious repercussions for your relationship. If you have any questions or fears, speak to a Liverpool escort who will able to provide advice and discuss any problems with you in-depth.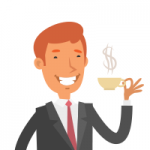 Martin Ward is a well respected editor and writer with over five years experience in the adult industry. After stints in the Escort Advertising call centre and on the escort forum, he moved into the site editor position around three years ago.

Since then, he has specialised in articles on the battle for equal rights for sex workers, sexual health, as well as bringing the readers fun news from around the world. He also has a major interest in LGBT rights, and is an active campaigner in this field.

When he isn't fighting the good fight, he enjoys spending time with his girlfriend, and young daughter. He also enjoys reading and taking long walks.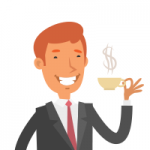 Latest posts by Martin Ward (see all)
---