Sexy Christmas Presents for Her
December 6, 2013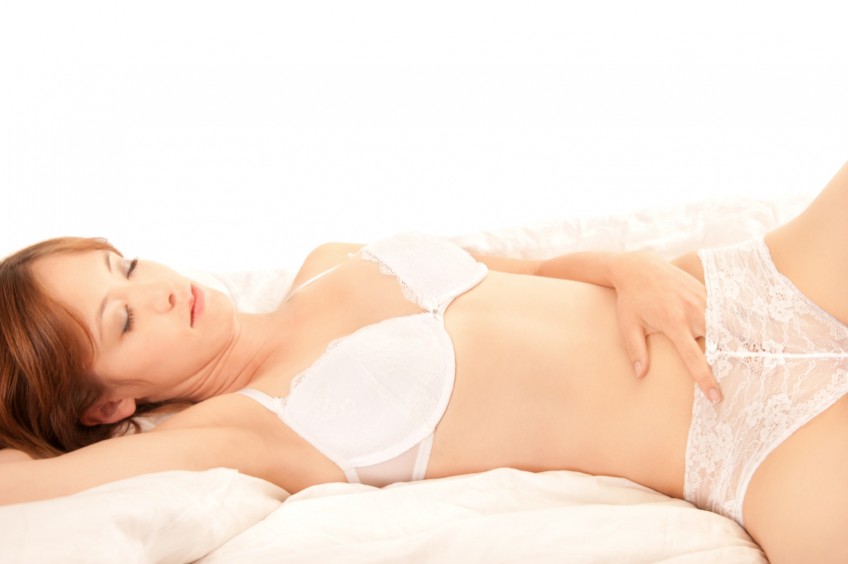 ---
Christmas is coming and that means one thing; time to get your wallet out. Don't despair! Use Christmas to your advantage and buy her some sexy gifts to get in her in the mood. There are plenty of sexy gifts available on the market, so you are spoilt for choice. If a little overwhelmed, we have compiled a list sexy gifts for all budget types. If you are looking for something in particular, the escorts in Newcastle will know what treats are available and can help you pick the right gift.
Durex Little Devil
When it comes to being naughty or nice, we know which we would rather be! Bring out your devilish side this festive season with the Durex Play Little Devil. This cheeky little cock ring has added devil horns which ensure enhanced stimulation for her. The ring also vibrates adding pleasure for you too. What's not to love? This is a great stocking filler that will add that extra spice to Christmas!
Durex Little Devil, £6.99, Boots
Spanking Knickers
If your girl has spent the last 12 months engrossed in Fifty Shades of Grey, why not give her a gift that will allow you to recreate some of the love scenes in the book? Keep your bottom at the forefront of your partners mind with Coco de Mer's beautiful silk spanking knickers! The festive red colour will make sure this is his favourite thing to unwrap come Christmas morning. These are a little expensive, so for something a little more affordable, Ann Summers have created some sexy satin knickers. These have a heart shape cut out of the back which is teasing, tempting and just as fun.
Silk spanking knickers, £48, Coco De Mer
Heart shaped detailed knickers, £10, Ann Summers
Silk Stockings
If you're trying out role play, or you just want you partner to strip down on Christmas Day, buy your girl a pair (or two) of silk stockings. There are a variety of styles on the market, so it won't be hard finding something you like. Ann Summers have a selection of red stockings for a Christmas twist.
Silk stockings, £7.95, SexToys.co.uk
Silk stockings, £8, Ann Summers
L'eau a Deux Bath Set For Lovers
Fancy a luxurious Christmas morning, just for two? This lavish bath set is the perfect excuse for you both to get intimate in the bath tub. The set includes rose petals, an erotic bath foam and music, everything you need for a romantic setting. Throw in some bubbly and enjoy a romantic bath together. Sounds pretty good to us!
L'eau a Deux Bath Set For Lovers, £28, Desire & Pleasure
Lelo Luna Mini Pleasure Bead System
Looking for give your partner a toe-curling orgasm for Christmas? Look no further! These were designed to slip inside and provide shivers of delight. Pop in some flavoured lube for some added fun and take your foreplay to a whole new level.
Lelo Luna Mini Pleasure Bead System, £32, Sh! The Women's Emporium
Durex Play Touch
Recreate that Christmas morning excitement with Durex Play Touch, the number one stocking filler. This finger fitting mini vibrator is easy to use, so you can direct its vibrations where and when she wants them. This is perfect for solo play or as an exciting present for you both to experiment with!
Durex Play Touch, £10.95, Durex
Rose Bud Clitoral Vibrator
This rose bud shaped vibrator features 4 intense settings, from the low and ticklish to the irresistible powerful. The bud is soft, flexible, and fits easily into your hand, so you can direct the vibrations precisely where you want them to go. This is great for foreplay and/or for solo fun. Both of you will love this toy and it is bound to ensure that you both have a very merry Christmas!
Rose Bud Clitoral Vibrator, £14.00, Ann Summers
Bijoux Dark Chocolate Massage Candle
Nothing quite gets you in the mood for Christmas like sitting by candlelight – so why not treat your partner to a candle with a twist? An ultra-luxurious massage candle is a great gift for those who enjoy winding down in the evening. All you have to do is let the flame flicker and enjoy the delicious chocolate scents, then when she's ready, blow out the candle and pour some of the wax over her naked skin and rub her all over. Bring an ice cube along and play with the hot and cold sensations, it is bound to drive her wild!
For a cheaper alternative, Swoon Burning Desire offers a similar effect for half the price! The candle is enriched with Shea butter and Vitamin E; this smells delicious and doubles up as a wonderful creamy massage oil. Perfect!
Bijoux Dark Chocolate Massage Candle, £29, Coco De Mer
Swoon Burning, £11.99, Boots
Lelo Sensual Massage Oil
If you are looking to give her something a little special, look no further. This oil by Lelo is infused with tiny flakes of 24-carat gold, making this a luxurious and festive treat for your partner. It also smells amazing. So drizzle over naked skin and begin rubbing in with slowly. If she's feeling generous she may even return the favour.
Lelo Sensual Massage Oil, £25, Sh! The Women's Emporium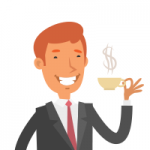 Martin Ward is a well respected editor and writer with over five years experience in the adult industry. After stints in the Escort Advertising call centre and on the escort forum, he moved into the site editor position around three years ago.

Since then, he has specialised in articles on the battle for equal rights for sex workers, sexual health, as well as bringing the readers fun news from around the world. He also has a major interest in LGBT rights, and is an active campaigner in this field.

When he isn't fighting the good fight, he enjoys spending time with his girlfriend, and young daughter. He also enjoys reading and taking long walks.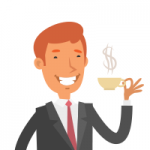 Latest posts by Martin Ward (see all)
---