Ten Exciting Places to Have Sex
October 25, 2013
---
For most, sex is the best thing in life. Yet, after a while it has the potential to get a little dull. If you really want to spice things up, surprise your partner with the suggestion of a spontaneous setting. We have come up with a list of the best places to have exhilarating sex. There is a mix of places, some are simple spur of the moment and others will require a little more planning. We are sure only a few people will try every spot on this list, but hopefully this will inspire you to try new places that you might have never considered.
10. On a Beach
We've all seen them, the couple under the blanket. If you find yourself on a beach getting all hot and bothered, embrace it! Just remember to keep it classy – missionary is not an ideal position for the beach. Your naked bum is going to be a dead giveaway. Escaping to the dunes or a secluded part of the beach will provide potential cover. However, if this is not an option, why not try spooning under a blanket? Or get your girl to sit on top and wrap her legs around you; drape a towel around her shoulders for privacy.
9. In Front of a Large Window
If you fancy yourself as a bit of an exhibitionist, this one's perfect for you. It has all the effect of having sex outside without the discomfort of sand or twigs. This unusual location provides an interesting view for you, and the potential onlookers. This location is recommended for those who want the thrill of getting caught.
8. Balcony
Be it the balcony of a boat or hotel while on a romantic getaway, or the balcony of your apartment, this is a great place for exciting sex. You need only worry about who's looking up, but that's half the excitement, isn't it? When choosing positions; use your outdoor furniture or balcony railings to your advantage. For a little more comfort or a little more romance, make a nest of pillows and cushions or use sleeping bags.
7. In a Car Park
Cars have long been regarded as the place to grab a quickie. The line between public and private space is blurred and if done in the day can be very daring. People often think the backseat is best for car sex, but there's not much leg room. Recline the passenger seat instead and try a girl on top position, which will give you maximum space and comfort.
6. Open Field or Park
This is one for those who want to try sex outdoors for the first time. Plan a picnic in a semi-secluded area, preferably pack a blanket. As you let yourself get carried away, try using one of the positions that we suggested for the beach. This way, there is still the thrill of getting caught, but it allows you the privacy to experiment.
5. Lift
Going down? Well, if you're brave enough to try this that is.  For your first time, why not try this in a slow moving lift, or one that you are sure is used less often. This way you'll have more time to play before someone is called to 'rescue' you. If your partner is particularly flexible, why not try an advanced face to face standing position involving her lifting and placing her leg or foot on your shoulder.
4. Tent
Similarly to sex in front of a window; having sex in a tent is perfect for those who want to experiment in the great outdoors, but do not want to be disturbed by gnats and moths. Your tent is bound to be flimsy, so simple sex positions are best. Spooning can be fun, or for something a little different, why not get your girl to straddle you in reverse? Pop a pillow under your head to watch the action and hold her upper things or bottom while you thrust for added control.
3. In a Pool
Sex in water is daring and exciting. It can also dry natural lubrication, so use a silicone based lube. For something a little different, find yourself a rubber ring. Sit inside with your legs dangling over the edge and get your girl to straddle you. Rock back and forth and use her hips to intensify the action.
2. On a Boat
Having sex on a boat is a good place to start if you are new to having sex in a public place. Very few people are around you, yet the possibility and excitement of being caught is still there. Depending on the size of the boat, go crazy and try a variety of positions.
1. In the Kitchen
This may not sound exciting, but it's more about what you can do in the kitchen. There is such a variety of surfaces that you can really mix it up. In the summer, get your girl to open the freezer and lean against it as you caress her body and enter from behind. Her nipples are likely to harden and her senses will be heightened. There's also the table, the counters, the stove or the dishwasher. Why not improvise and spank your partner with a spatula? It's all up to you, but remember that creativity is a great asset when it comes to sex.
Visit an Escort Today!
If you are looking for more excitement, why not get in touch with a Newcastle escort today? These ladies are experienced, friendly and are happy to share their inside knowledge and tips that could really spice up your sex life.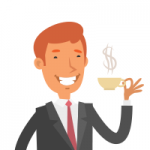 Martin Ward is a well respected editor and writer with over five years experience in the adult industry. After stints in the Escort Advertising call centre and on the escort forum, he moved into the site editor position around three years ago.

Since then, he has specialised in articles on the battle for equal rights for sex workers, sexual health, as well as bringing the readers fun news from around the world. He also has a major interest in LGBT rights, and is an active campaigner in this field.

When he isn't fighting the good fight, he enjoys spending time with his girlfriend, and young daughter. He also enjoys reading and taking long walks.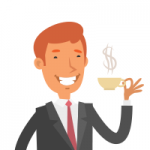 Latest posts by Martin Ward (see all)
---