The Best Way to Let Down a One Night Stand
October 25, 2013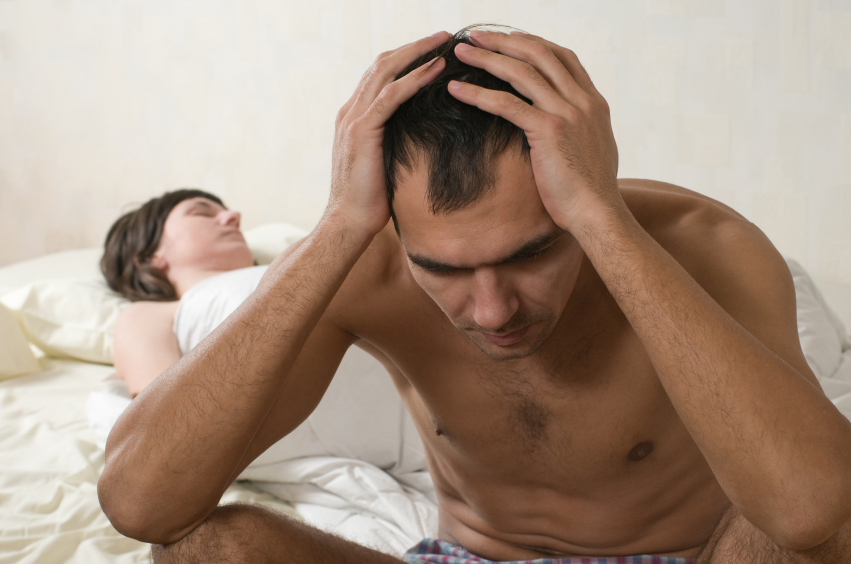 ---
In theory, a one night stand should be easy, no fuss and fun. In practice? Not so much. Awkwardness is often unavoidable and in some cases you take home a lovely lady who is looking for a bit more than passionate, no strings attached sex. When feelings are involved, it is hard not get caught up in it all. Cue the empty promises, exchange of numbers and potential embarrassment when you bump into her a few months later and she wants to know why you have been ignoring her calls. Yet there are ways to graciously let her down without looking like a total git.
Don't Give Mixed Signals
So you wake up with a hottie next to you, and despite your morning after mouth tasting like a crime scene, you are hoping for wake up sex. This is when you really need to assess the situation. If she's clinging on to you like gum on a shoe, or acting in a way that suggests she's looking for more than a one night stand, it is time to go. It may just be fun for you, but you are in danger of giving off the wrong signal and increasing her hopes of this blossoming into something more permanent.
If you happen to be at her place, don't linger for breakfast. And if she asks if you fancy grabbing a coffee, say no. These are signs that she is seeing boyfriend material and accepting these offerings confirms your interest. A kiss on the cheek and a: "I had a really great time" is the perfect parting comment. It contains no promises of future engagements or potential repeats.
Be Honest
Okay, so we are not expecting you to be brutally honest. However, if you did end up back at yours and she won't budge in the morning, the best thing to do is nip things in the bud. Making her a cup of tea gives you the chance to get out of bed and hide in the kitchen, while you collect your thoughts and plan your next move. Keep it short and sweet and get straight to the point; tell her that you have had a wonderful time but that you are not on the market for a relationship. She may have been hoping to hear this and will be relieved, or she may make a quick getaway. Whatever the outcome, you have made yourself clear and you both know where you stand.
Never Say the Words "We're Just Two Trains Passing in the Night"
I am sticking this rule in from experience. So you've just thanked her for your incredible evening and she just wants to go home and take her contacts out – so walk her to the door and let it be done. If you have followed the above two pointers, it is safe to assume that she fully understands the fleeting nature of the encounter. There is really no need to express it aloud with a cheesy catchphrase. Save yourself the embarrassment.
Don't leave Anything There
This works both ways. If you were at hers, before you leave the building be absolutely sure that you have all of your belongings with you. There is nothing more humiliating than having to go back later to pick something up (if you remember where she lives). She is likely to think you have done this on purpose as an attempt to see her again.
If she's at yours, just have a quick check around when she's in the bathroom. After letting her down, she may want to get out of there as soon as possible. Ensuring she has all her belongings with her will prevent an awkward revisit later that evening. Some individuals have been known to 'accidentally' leave a sock or their lipstick, so make sure you eliminate any reason for her to swing by and see you again.
Be a Gentleman
Just because you want to take some aspirin and go back to bed, doesn't mean you should. Even if you feel like you've been hit by a train, you should at least show her to the door and thank her for the great night. She may feel used and upset after your honest chat, so being respectful and considerate could help the situation. If you are feeling particularly polite, calling a taxi or walking her to the bus/train station will save her the walk of shame and could end things on a high.
Hire an Escort
The main thing about one night stands is managing expectations. If you are prepared and can do it with a sense of humour, graciousness, and low expectations; you can have a great time and avoid any unease and embarrassment in the morning. For those who have yet to have had a one night stand or are looking for advice, the escorts in Manchester are sure to help. These girls are friendly and experienced and are more than happy to share their knowledge with you over a few drinks.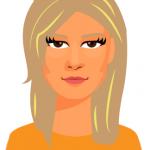 Genevive is the newest writer to join the Escort-Advertising team, catch her posts here!
---