5 Sexy Fantasies You'll Want To Try
December 7, 2015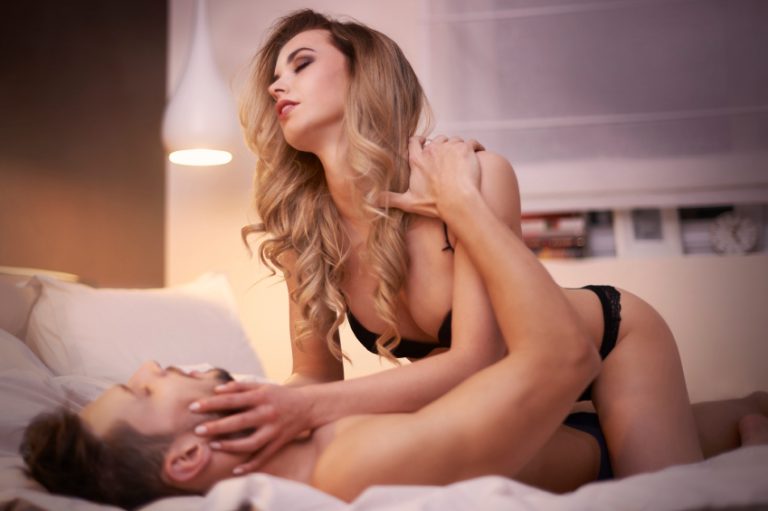 ---
We all have those naughty thoughts about the kind of kinky fantasies that we want to try out in bed, but trying to figure out which fantasy is the one that we should try can be difficult. It can be made even more challenging to figure out what kind of thing your partner might like in the bedroom, as it is always so much more fun to share a fuck fantasy with someone who wants to try it out just as much as you do.
Well, here on the XEscorts blog we decided to create our guide to five sexy fantasies that you will definitely want to try. Take a look at the five that we really love getting up to in bed and see if any appeal to you. You might just find something to add to your sexual bucket list!
Fantasies of being a bad boy
Sex is about a lot of things. It is about giving and receiving pleasure, but for a lot of us it is all about the control. A huge number of people are totally happy to swap control between themselves and their partner, but for a lot of us we secretly hope that our partner will just take control and ravage us.
It is a hot and kinky fantasy for many of us, and we love it because we get to give up control completely. Instead of worrying about whether the position we are in works for our partner or if they like our technique, we get bossed around. If we do something wrong, they will quite clearly tell us what we need to do to get it right and get them off.
It is very liberating to have someone take control away from you in the bedroom, and that is why so many want to spend time with the local dominatrix escorts.
Sex with a stranger
There is something sexy and hot about sharing a night of passion with a stranger, but there are a lot of problems with this fantasy. Finding a stranger who will ravage you and leave you wanting more is tough, as usually those nights come only from quickies.
One solution that many couples will do is to try the fake-strangers thing, where they will meet up at a bar or similar location and pretend that they don't know each other. It lets them adopt a whole new persona and try something different in bed, and it is great because you still feel safe with them.
Of course, if you really want to enjoy the sex with strangers experience but still feel you are in safe hands, you'll know that visiting an escort is perfect for it. Afterwards you might find that you have discovered a new favourite escort to see, and the fact that you can see this "stranger" again just makes things hotter.
Teacher and student
A fantasy that causes a lot of controversy is the sexy student and sexy teacher one. Of course, it is all make believe, and when you have two consenting adults involved, it can be really hot. You can fulfil all of your school boy fantasies this way, or simply satisfy an urge, and there are two different but fun ways that you can play this fantasy.
The first is that you are the student, trying to beg forgiveness from your sexy teacher for something you did. You might not have handed your homework in on time and so need to make it up to her, or you may have simply been misbehaving in class. Either way, you'll be completely at their mercy and have to pleasure them senseless to try and show them what a good student you are.
While the first is fun, the most popular version is one where you are the teacher, and you instead have to deal with a sexy schoolgirl. The short skirt of the uniform, the low-cut blouse, and the sucking of a lollipop should be enough to show you why this fantasy is such a firm favourite for many.
Cosplay sex
While we're on the subject of uniforms and costumes, we should also talk about cosplay sex. Cosplay is where you dress up as a character and pretend to be them, and it is becoming more and more popular in the bedroom for kinky people.
It might be that you grew up fantasising about Lara Croft and her athletic ways, or that you find the lack of clothes that Quiet wears in the new Metal Gear game to be a huge turn on. Either way, cosplay sex lets you act out your every fantasy.
The only downside of cosplay sex is just how complicated it can be to get your hands on the costumes or to make them, but if you are okay with them not being totally accurate you can get great costumes for cheap. The big sell with cosplay sex is the acting, so give it your all and they will give it to you too!
Two's company, three's a party
It would be wrong to talk about the sexy fantasies that we all love to try without mentioning a threesome. Threesomes are pretty firmly on almost everyone's list, as you get to enjoy pleasure with an extra sexy woman in bed.
The important thing with a threesome is to make sure you share the attention. If you have your cock buried deep down the throat of one woman, she should be getting eaten out from behind by the other. If you are interested in a MMF threesome, you can always try a spitroast and see if she enjoys being filled in both ends.
Why not share your ultimate sexy fantasies with us in the comment box below and see what other kinky things people get up to? Latest posts by Lara Mills
(see all)
---
---