5 Sexy Twists To The Girl On Top Position
August 5, 2016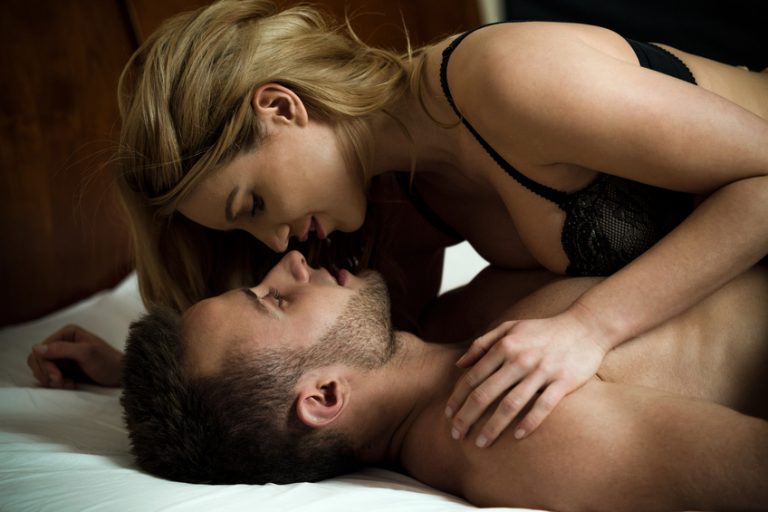 ---
When we talk about our favourite sex positions, a lot of people tend to come back to one: the girl on top position. This is the sex position to rule them all, for both men and women.
Not only does it give the woman total control in the bedroom, but it also gives the man the chance to play with their partner's body a little more. It can be incredibly slow and intimate, or it can be a fast a furious fuck.
This is why the girl on top position is so popular… but what happens when it starts to get boring? It's simple. You instead take a look at these five sexy twists to the girl on top position instead!
1. Lay down low
For a lot of ladies, the girl on top position means that they are on their hands and knees, and after a while this can get tiring. Plus, it isn't very intimate. If you are looking to get closer, try the lay down low.
Instead of being on all fours, she should drop down. In fact, if she is lying pretty much on top of you, it is perfect. Her tits will rub against your body with each thrust, which will feel great, and you can share long French kisses in this position.
2. Drop it like a squat
If your lady has thighs of steel, then get her to drop it like a squat. This position requires you to simply lie down and wait for the magic to happen… but it can be pretty intense for her, so make sure you take a break if she needs it.
Instead, she should move as though she is going to do squats. The only difference is that she will lower herself onto your cock. It can be tough for her, but you'll find that it is a kinky and fun twist to a favourite sex position for many of us.
3. Reverse cowgirl
How could we mention girl on top alternatives without talking about the reverse cowgirl? We couldn't. That is why this is position number three.
This position works exactly like the girl on top, except she is instead facing your feet. If you are a huge fan of her beautiful ass, this is the perfect position for you, as you can stare at it. If you have a downward curving cock, this position can also help you hit her g-spot.
4. The thigh straddle
This position starts off as the reverse cowgirl, but instead, she will carefully move so that she is straddling one of your thighs. One leg will be between your legs, while the other is outside of them.
You can lift your leg up to provide a little support to her, and the fact that she can slowly grind and rock on you will have you building up slowly to orgasm. Perfect for those who want a little help lasting longer in bed or simply enjoying the sensations.
5. Back it up
This one might be challenging to get into, but you will find that it is totally worth it. You will get her to ride you in the reverse cowgirl position, before you get her to pretty much lie down on her front.
Her head will be near your feet, and her ass will be presenting to you. She'll move her body forwards and backwards to get the thrusting right, and it can be tough to find a rhythm. However, this can feel amazing for you both when you figure out what works, and because she is totally in control, you just have to lie back and enjoy.
Your favourite girl on top position
Every has their favourite sex positions, but which is your favourite girl on top position? Are you a fan of the classic or do you like your sex with a little twist, like the positions above?
We want to hear all about your favourites. Have you got another position you want to hear alternatives to? Let us know by leaving a comment in the box below and joining in the discussion there. Latest posts by Lara Mills
(see all)
---