5 Simple Sex Tricks For Hotter Sex!
October 3, 2016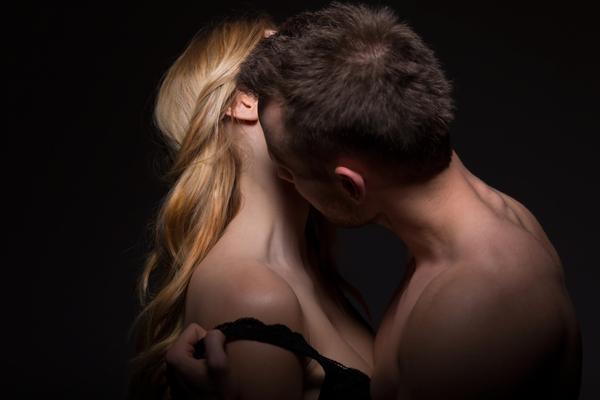 ---
Found that your sex life has become a little stale? There are some simple sex tricks that you can use to mix things up and make it more exciting again.
Not sure where to start? We have a few suggestions for you below, so take a look at the five simple sex tricks you can use for hotter sex.
1. Old school make out session
Sometimes it is good to just take your time with sex. Far too often we will rush through, skipping to the main event before we are ready. You want your partner to be dripping wet and ready for your cock, which is where our simple sex tricks come in.
Why not take things back to when you were younger, when you would lie down on the couch with a sexy girl and make out? A long and sexy make out session will help you slow things down while also heating things up. Tempted to rush too soon? Set a timer and challenge yourself to keep kissing them until it goes off.
2. Watch porn together and make your own!
Porn is a huge turn on to watch, and you can make it even better by sitting down with a partner and sharing the experience. You get to see what your partner loves on the screen, and if you find that you want to fuck after watching, you could re-create it. The best thing is that it will feel even better!
If you loved watching porn together, why not make your own? All you need is a camera, which you'll have on your smartphone. Just make sure it isn't synched up to any cloud sharing devices or you'll find that your private video just got a lot more public than you were hoping it would!
3. Play some sexy games
You can turn pretty much any game into a kinky sex game if you use your imagination. Board games like Monopoly or Cluedo can be used, with the loser becoming a sexy slave for their partner. Don't want to bring out the board games? Cards will work well.
One of the most popular card games to play is strip poker. It is a lot of fun and all you will really need is a pack of cards! Every time you lose a hand, you lose an item of clothing. See if you can get your partner down to their birthday suit before trying out a few other simple sex tricks.
4. Use a sex toy
Sex toys are a fantastic way to spice things up in the bedroom, but people are often scared of them. They feel like the toy will be replacing their partner in the bedroom, and that there is no way you can make it work.
You can. You just need to use the toy as an aid instead of a replacement. Got a vibrator? Why not using the vibration to tease your partner's nipples while you go down on them? It is a great way to use the toy and makes sure that the focus is on you. You'll get a hell of a reward afterwards, so what are you waiting for?
5. Get away from the bed!
Where do you have sex the most? The answer is probably the bed. If so, then you will find that one of the best simple sex tricks you can do involves just moving away from it.
Take your kinky sex session somewhere else. Don't fuck in the bed! Fuck against the wall, on the floor, on the sofa… anywhere you can think of. Spice things up by bending her over the kitchen counter or getting soapy together in the shower. It will really kick things up a notch and feel very daring without taking huge risks.
Simple sex tricks that work
Sometimes, the simplest sex tricks are the best to use. Sure, you could pull out the Kama Sutra and contort yourself into all kinds of positions, but a lot of the time you want something easy to do. You want sex to be fun and not feel like a huge challenge.
Got some other simple sex tricks you want to share with us? Tell us all about them in the comment box below. You could even tell us which of the ideas about you have tried and how they worked for you. We want to hear from you! Latest posts by Lara Mills
(see all)
---