The 6 Best Summer Sex Spots
May 10, 2016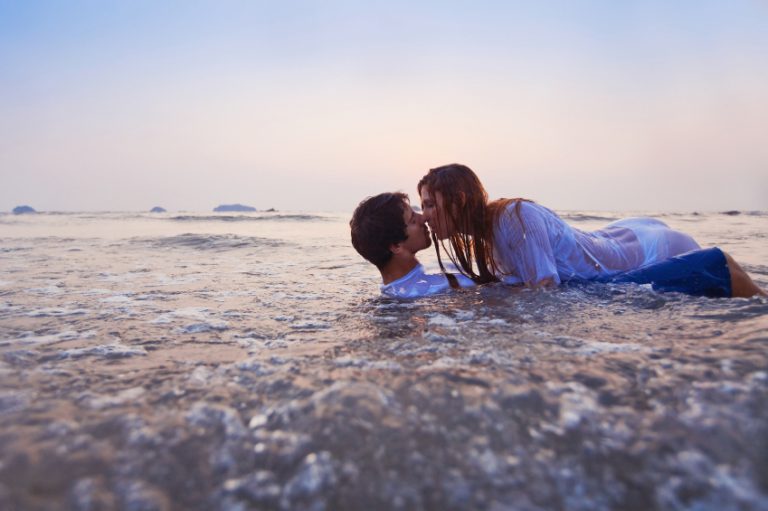 ---
The sun seemed to find itself in Europe this weekend, and with the sun comes a change in mood. We will head out to the pubs, sitting with a cool beer in the hot sun and relaxing. We also want more sex. We feel happier and hornier, meaning we end up in some interesting summer sex spots.
With the warm weather we are even more tempted to enjoy a little fun in the sun, but finding that perfect spot is difficult. Here on XEscorts we take a look at six of the summer sex spots for you to try.
Your garden
Okay, so the warm weather might make you want to get frisky outdoors, but the problem with that is you could get caught when you enjoy these summer sex spots. How many times have you heard about people having public sex, only to get discovered by someone?
If you want to get kinky without going too far, your garden might work perfectly for your fun.
Most people have fences surrounding their garden, meaning that you are cut off from the outside world. You won't be disturbed, but you can still feel the sun on your skin. Just be careful about neighbours peeking out from upstairs windows and you should be fine!
Into the woods
Like the feel of the grass but want more risk? Head into the woods for a sexy picnic of a different kind. Take a blanket, lie it down on the ground, and go to town.
If you explore the woods and get away from the beaten path, the chances are you won't be disturbed. It is even better if you find a thick forest, as people walking nearby won't be able to see you until they get a lot closer.
One piece of advice regarding sex spots in the woods… be aware of the wildlife. There will be plenty of bugs around, and so you might find yourself returning home with a few bites. If you are fine with that, then woodland sex is perfect for you.
On the rooftops
Some people are lucky enough to have homes with rooftops you can visit. If not, you might find this easier to do on a balcony, as you will get to experience the same feeling.
Being high up means that you can have fantastic views of the area while you fuck. You can feel the sun on your body while a cool breeze washes over you.
However, if it is a public rooftop for your building or hotel, you might want to dress appropriately. A dress for her is great, as you can simply pull the skirt of it up when you need to and then let it drop when you get caught. It will help to make sure that, if someone does come along to where you are, it just looks like you are enjoying the sun.
Sex on the beach
The many beaches around the UK are thriving with life after this weekend. The glorious sunshine is bringing people to the edge of the sea, and when the sun begins to set, a few are staying to enjoy a little sex on the beach.
If you are going to have sex on the beach, you are going to get sand in places you really didn't want it to go. Even if you take a blanket, you are going to have to fight the sand, so you can either accept it or just not go there at all for your chosen sex spot.
The best thing about sex on the beach is that it feels as though you are abroad, enjoying a holiday romance, and it will tick one thing off of your sexual bucket list.
A quiet street
Beautiful summer's evenings in Europe are one of the best things for many in the city. They can wear less layers while still enjoying the sun, and as the sun starts to sink below the horizon it can feel very romantic.
This often puts people in the mood for sex, so if you want to find the best summer sex spots in the city for a memorable shag, look for a quiet street.
You are best doing a little bit of scoping out of the area first to make sure you won't be interrupted. You'll want to keep the noise down to make sure you aren't disturbed, but you'll find that this is a great way to enjoy a bit of quick sex in the evening.
Hot tub fun
The best thing about hot tubs is that they can be inside or outside, but many of them are outside so you can enjoy the warm weather.
If you are lucky enough to have one, you can enjoy a little fun in the hot tub. It will feel incredibly kinky, but if you aren't fortunate enough to have one, there is a solution for you.
You can actually hire a hot tub, so if you were hoping to enjoy a romantic escape with a sexy lady, you can rent a hot tub out just for the two of you to use. What more could you ask for when it comes to the kinkiest of summer sex spots to fuck in?
The best summer sex spots
The sun brings out the horniest parts of us, so finding the perfect summer sex spots to enjoy the sun in the heat of the moment is a great idea. We've given a few of our favourites above for you to try out, but you might have your own ideas. You can use the comment box below to share your thoughts and let us know where you go to for summer sex.
Looking for something different to do in the sun? Anna takes a look at four naughty ideas for your next sexcapade, so take a look at her suggestions and see which summer sex spots you might be enjoying soon. Latest posts by Lara Mills
(see all)
---
---