6 Hot Positions For Your Own Sex Olympics
August 19, 2016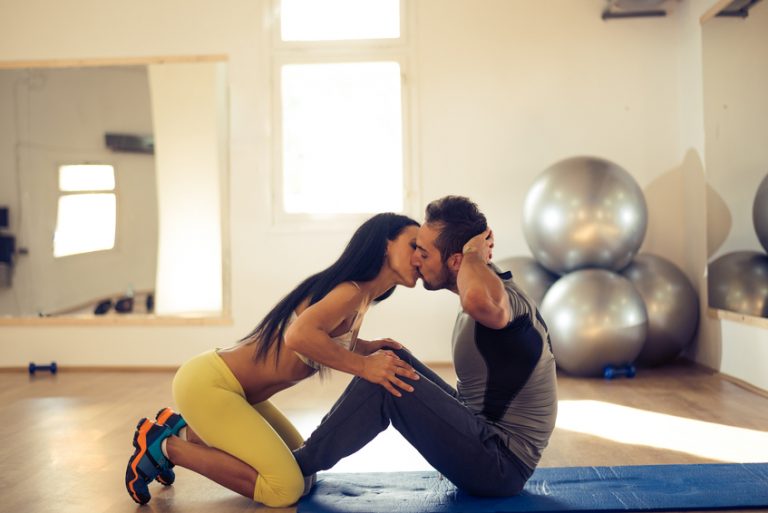 ---
The Rio 2016 Olympics are, unfortunately, slowly coming to an end. The countries have done a great job so far. Hopefully each team can finish strong with some amazing results under their belts! However, all of this sporting fever has got us worked up into a bit of a frenzy… and we want to host our own sex Olympics.
Sex is a pretty energetic thing to do, but comparing it to the Olympics? Do they even compare? Well, not really… unless you find the perfect sex positions so that you can host your own sex Olympics!
Here on the XEscorts blog we take you through the six hot positions that you can try to celebrate the end of the games, and to get your heart racing with some sex Olympics!
Steeplechase – doggy style
The steeplechase is a challenging event at the Olympics. It takes running on a track and makes it even more intense. The steeplechase leaves your entire body exhausted and it is one hell of a workout… which is why finding the bedroom equivalent is tough.
However, it does seem that there actually is something you can do! Doggy style is one of the most popular positions for people to try in the bedroom, and it works your entire body… just like the steeplechase. However, it is going to be tough to last long enough to get a full workout. You'd need to keep going for 50 minutes! So instead enjoy it for a little while and take a break with some delicious food foreplay to keep you going?
High jump – 69
There is something incredible that happens when you watch people doing the high jump. You'll see the athletes run up to the bar, showing great strength, but suddenly they become graceful. The moment their feet leave the floor they fly close to the bar, arching over it and landing on the mat. It is a thing of beauty.
You know what else is a thing of beauty? The 69 position, of course! This position is a favourite for many of you, as it gives you the chance to enjoy the feeling of lips on your cock while you bury your head in pussy. This position works your abs, back, legs, and hips, just like the high jump does. Just 20 minutes in this position will give you a workout worthy of the high jump.
1km cycling – standing
If you want to go hard and fast, watching the 1 km cycling only encourages you. As you will have seen when watching the event, a lot can change in 1 km, and cycling is incredibly intensive on your legs and back in particular, while also working your abs.
So instead of being lazy when you fuck by lying down and just letting your partner go at it on top of you, you should stand up. Just 10 minutes of standing sex will give you the chance to enjoy your own sex Olympics. It is a nice equivalent to the cycling… only this time, it is in the bedroom!
Gymnastics – legs in the air
Gymnastics is a lot of fun to watch, especially as the athletes flip over and over and over again. It might give you some kinky thoughts about what you could do to take this fun activity to the bedroom… and there are a few ways that you can do this.
One of the best is by enjoying sex with your partner's legs in the air. With her on her back, you can hold her legs up and thrust into her at the same time. Not only is it going to feel fantastic for the both of you, but in 25 minutes you can burn a hell of a lot of calories and get a great workout! It is the perfect way to test your endurance.
Swimming – oral
Want to get a little wet? The equivalent to swimming is the perfect way to you to enjoy the sex Olympics, and it is going to prove to be fun as well. The 100m swim is a tough challenge, but you'll find that enjoying a little oral is the perfect way to get wet without getting into the pool!
Simply get your partner to stand before you, legs spread a little, and go to town. Put your head between their legs and lick and suck for as long as you can… or for 20 minutes if you really want to work your abs, arms, chest, and legs. Not only will you love the kinky twist that standing oral adds to your sex Olympics, but your partner will find that it gives them one of the most intense orgasms.
Javelin – handjob
There are a number of events which are tense to watch. The javelin is one of them. This sport can go wrong, especially because are throwing sharp sticks around. However, it is also great to see how much shape the athletes are in. They have great strength in their arms and abs, and if you are looking to work on this area in a fun way, there is something you can do… especially if you want to spice things up and try something different.
Sometimes, you want to finish things off in a different way. That is where the equivalent of the javelin comes in. Instead of just fucking to the finish, why not try a handjob or mutual masturbation? It gives you the chance to really watch your partner's face as you make them come, and it tests your skills with your hands.
Holding your own sex Olympics
Sex is a hell of a lot more fun if you turn it into an event of Olympic proportions, which is why we have given you these sex Olympics ideas for you to try out! Hopefully you will find something fun to do that isn't quite as complicated or intimidating as the sex Olympics shown in the video below!
Which is your favourite Olympic event to watch? Is there one that really gets you going, or do you prefer to just watch them all and cheer on your country? We want to hear from you, so let us know by leaving a comment in the box below. Latest posts by Lara Mills
(see all)
---