6 Hot Sex Tricks Everybody Should Know
July 22, 2018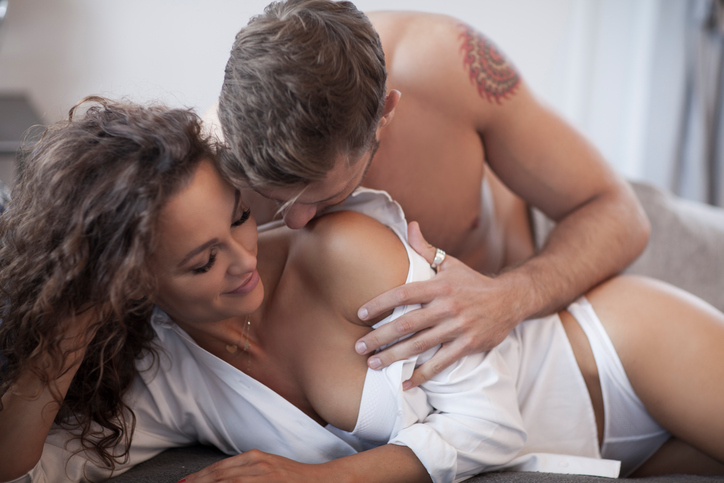 ---
I don't know about you, but I like to think that I'm pretty damn good at sex. That said, I am constantly looking for new ways to spice things up. It isn't any fun to just rely on the same techniques over and over again, is it?
So here are a few sex tricks that you should try to spice up your routine. They might be small things, but you'll find that they make a huge difference. Got some suggestions of your own? Leave a comment in the box below.
1. Hands only
This one is a little old school, but it works wonders. Often we tend to rush through things like foreplay. I'm guilty of it. I'll be so eager to get down to sex that I'll rush through foreplay to get to the main event.
If you need to slow things down a little, only use your hands. You can use your hands however you like. A sensual massage, slowly stroking your partner's body, fingering… it is completely up to you. Just don't move on until your partner is begging for you to.
2. Make use of your fingers
Not everyone likes the same kind of stimulation, which is why communication with your partner is important. Sometimes it is difficult to ask what they want, so why not put your fingers to use instead?
While going down on your partner, tell them that you'd like them to treat your fingers in the same way. Tell them that it is a huge turn on for you if they would lick your fingers the way that they want to be licked. You can then copy their actions and learn exactly what they like at the same time.
3. Share your porn
You might find that both you and your partner run out of ideas about the things that you'd both like to try. If that is the case don't worry, as these sex tricks can help you. For example, you could try sharing your porn with them.
No, I don't mean send them a link without any warning. What you should do is sit down with them and say that you'd like to show them some of the things that get you hot when you aren't together, and that you'd like them to do the same. It will be a learning experience and you could even try copying the stars!
4. Keep their legs together
You'll be amazed by the number of sex positions you can make even better by following one simple rule: keep their legs together. Positions like missionary and cowgirl require your partner to spread their legs, so see if you can make a slight adjustment to change that.
It can be difficult to get into these positions when you do this, but you'll notice the difference. Not only do they feel tighter with their legs together, but your body is also more likely to stimulate their g-spot or perineum. It makes it feel so much better, and all with a simple twist!
5. Try toys
Sex toys are amazing. I have a suitcase under my bed full of them, so that whenever I want a little alone time, I can dive right in. I also have a number of sex toys perfect for use with a partner.
It can be intimidating to introduce a toy to the bedroom, but you'll find that it actually makes a big difference. You don't have to go big. A small vibrating bullet has plenty of uses. You can hold it against their body as you fuck, or even just tease their nipples as they ride you.
6. Switch your lube and condom
Obviously this is a tip that works better if you and your partner don't have any allergies, but the simplest of sex tricks can actually really change your sex life. Try switching your lube and condoms for something different.
There are so many different types out there. Some lubes cool, while others provide a tingling sensation. Condoms can also have ribs and dots on them to increase pleasure. Some might even have lube on them to heighten each sensation. It is worth experimenting!
Your favourite sex tricks to try
They might seem like simple sex tricks that everybody will know, but most people tend to forget about them. We become so focused on the act itself that we forget the little things that can make a big difference.
Which of the sex tricks above do you love the most? Have you got some great ones to share? Leave a comment below! Latest posts by Lara Mills
(see all)
---