6 Sex Spots That Don't Involve A Bed
July 21, 2016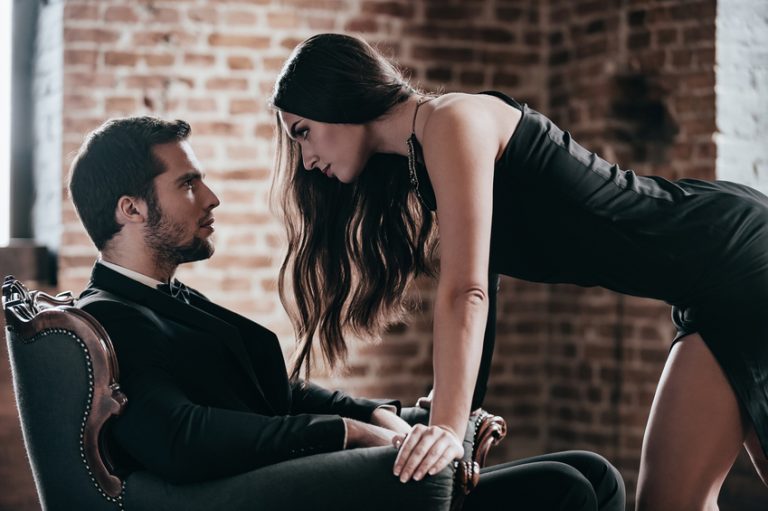 ---
The chances are that you will have sex in a bed more than anywhere else in your life… and this can sometimes be a pretty depressing fact. We all want to be a little more adventurous when it comes to sex, which is why we start seeking the hottest sex spots that don't involve a bed.
One of the biggest problems facing us is that, when we want to be more adventurous with sex, we tend to think of sex spots outside of the home. However, that involves the risk of being caught, which isn't something we want to try. Thankfully there are plenty of great sex spots for you to enjoy in your own home without the same risk. Here on the XEscorts blog, we take a look at our six favourite sex spots for you to try… and none of them involve you jumping into bed!
1. The chair
No matter where you are, whether you are at home or in a fancy hotel room, there will be one key place you can fuck that you might have overlooked. In the corner of the room there is usually a chair, and this may just prove to be the perfect spot for spicing it up.
Having sex on a chair is a great way to spice things up without taking the risks of getting caught. You can simply get your partner to sit down in the chair and go to town. It will provide a great angle for oral sex, and she will love the fact that she can run her fingers through your hair. If you choose to sit on the chair, your cock will slide into her pussy perfectly to hit her g-spot, and you can go really hard and fast here.
2. The floor
Sometimes you are just so turned on and horny that you cannot wait to get to the bed. You just need a hard surface to fuck against, and when you want some really exciting sex, the floor will just have to do. Getting down and dirty on the floor might seem uncomfortable, but it will make sex seem fast and furious… perfect for a quickie!
It is even better if you have a nice soft carpet down, as your lady will have something to grab onto as you fuck her hard. You can also easily roll over so that she is on top, and giving her control in this way will be a huge turn on for you both.
3. The shower
Shower sex is something of a fantasy for many people, and it is one of the sex spots that can be incredible… if you do it right. The essential thing here is to make sure you have a firm footing so you don't slip. Once you have that, absolutely anything is possible.
You can spend a little bit of time getting clean before you get dirty. Slowly massage soap into your partner's body, taking your time to explore. It will really turn them on, and since you are both naked together in the shower, it will feel very kinky. Positions can be difficult to work out, as there is the risk of slipping, so try getting your partner to bend over for you. You can hold onto their hips to keep them upright and guide your thrusts.
4. The wall
Those with the upper body strength might want to show it off, and a good way to do this is to pick up your partner and push them up against the wall. They can wrap their legs around your waist and use the wall to support themselves a little.
One of the reasons that this has become one of the popular sex spots is because it is perfect for quickies. If you really just want to enjoy some hot sex, this is the way to do it. Simply get your partner against the wall and fuck them hard.
5. The washing machine
Hoping to add a little bit of vibration to your sex session? You should try fucking on top of a washing machine. It will add a kinky twist, and the constant changing vibrations will feel amazing for you both.
Simply sit your partner on top of the machine and do what you want to do. Whether you decide to put your head between her legs and lick her clit until she cums for you or you decide to slide your rock hard cock inside of her, this will prove to be the ideal place if you want to have sex on a giant vibrator.
6. The car
You might decide that you want to get out of the house. When you do, there is a little risk involved. However, you might be lucky enough to have a private garage to use, and if so, you should hop into your car and go for it on the backseat.
Fucking on the backseat of a car will make you feel young again. Treat yourself to a heavy makeout session and you might be able to leave a steamy handprint on the window. It will feel incredibly kinky, and you'll have a grin on your face every time you get into your car.
Other hot sex spots
If you are fed up with having sex in bed, don't worry. There are plenty of different places for you to fuck. Simply talk to your partner and use your imagination to come up with some different sex spots.
Have you use some of the sex spots above before? Perhaps you have some sex tips you want to share with others? You can use the comment box below to let us know what you think or to simply share your tips. Latest posts by Lara Mills
(see all)
---