Are BBWs In Porn Actually Big?
September 30, 2015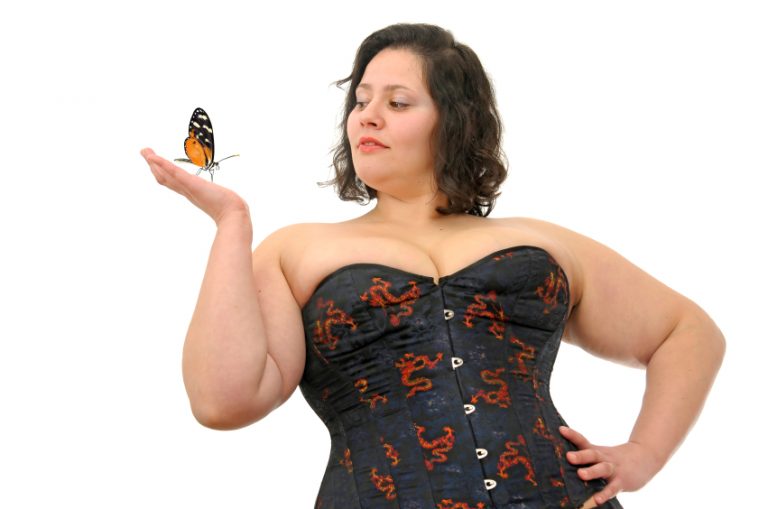 ---
Most of us tend to have a type. We will have that one kind of date that we favour more than others, and if you give us the choice we will choose them over any other, simply because they are the ones that we are the most attracted to. It is no different when it comes to porn, and whether you are into MILFs, BBWs, or even simply blondes, you will watch their videos more than others.
Big beautiful women are becoming much more popular in porn, probably because they are sexy to watch on the screen and we want to see what they get up to in bed. However, people are speaking out and suggesting that the big beautiful women we are looking in porn simply aren't there, and that instead the category is dominated by women with slim waists and big boobs, instead of the larger than life beauties we hope to see on the screen.
So, are the BBWs in porn actually big, or is the BBW category being taken over by those with bigger assets and tiny waists?
A study by Pornhub
Unsurprisingly, the people to notice this trend were the adult film giants, Pornhub. They, along with Mic, had a look at the statistics to see just what people had been searching for on the site, and they noticed there was a change.
In fact, they discovered that, between May 2013 and August 2015, there had been a huge search in the number of people seeking the perfect BBW porn to fap to, with 47% more searches than before. That is a huge number increase, and of course, Pornhub wanted to know what it was that brought about this change.
There are plenty of big and beautiful women in the media at the moment, and we seem to be moving in the direction of body acceptance. Pornhub's research shows that porn is doing the same, and that no matter what size you are, you can still be sexy. Being sexy no longer depends on your dress size, and it all comes down to the way you handle yourself and your body.
For big beautiful women, this is great news, right? It means that the world is loving their curves and extra bits, and that they can't wait to see more… but Pornhub have also noticed something a little bit worrying in the statistics…
Not quite BBW
When Pornhub collects their data together like this, they will often look not only at the category searched, but also which pornstars and being searched and where the searches are being made. In this case, they focus on the BBW porn stars that we were eager to see on screen, and they discovered something quite disturbing.
The number one searched for BBW porn star is Carmella Bing. The now retired pornstar has big boobs, but that's about it. In fact, she has a slender waist and legs, which is definitely not what you'd expect for a BBW. And yet she is still the most searched BBW porn star on the website by a huge majority.
Mic have also pointed out that the number two on the list, Vanessa Blake, is getting there, but might still not be considered to be a BBW by many. Yes, she has the ass and tits, but as with Carmella Bing she has a slim waist and is being described by many as having a Kardashian ass or a bubble butt, rather than being a BBW.
Number three in the list is Sofia Rose, who describes herself as a BBW, and we can definitely say that she is that. Her fans love her, and out of the top three, we would say she is the one best equipped to carry the mantle of BBW… so why are others being given the name?
What is a big beautiful woman?
The problem is that plenty of people don't quite understand what a big beautiful woman is. A lot of people think that being a big and beautiful woman is simply having curves, a big ass, big boobs, or even just buying "plus-size" clothing when out shopping.
Considering that "plus size" is used in the mainstream fashion industry to describe people in a size 8 or higher, we find this to be a little bit ridiculous. Look at earlier this year, when Sports Illustrated boasted that they were going to feature their first plus-size model in a swimsuit, only for it to be revealed that the model was the 6 foot 2, size 12 model known as Robyn Lawley.
The internet reacted as you would expect, with one social media user coming out and saying that it was "rough living in a world where the perfection that is Robyn Lawley is considered plus size", and that is kind of how we feel about the BBW issue.
The top searches
Of course, Pornhub's data does show plenty of other BBWs are being searched, and that it is just that the top spots are being held by women who really don't describe themselves as BBWs. Siri, the porn star, talked about the issues of BBW definitions last year on Reddit:
"The concept of what a normal healthy woman looks like is warped in the adult film industry. I have seen myself incorrectly labeled (sic) a 'BBW' (Big Beautiful Woman), which is considered a niche in the porn industry, typically referring to very overweight and obese women. I am well within the healthy weight range for someone my height; at most I would consider myself 'thick', because I have a big butt and thick thighs."
So are we incorrectly labelling pornstars? Do you have to be a certain size to be classed as a BBW? Tell us what you think in the comment box below. What would you describe a BBW as? Latest posts by Lara Mills
(see all)
---
---