BDSM Coffee Shop Serves Lattes With Latex
August 5, 2016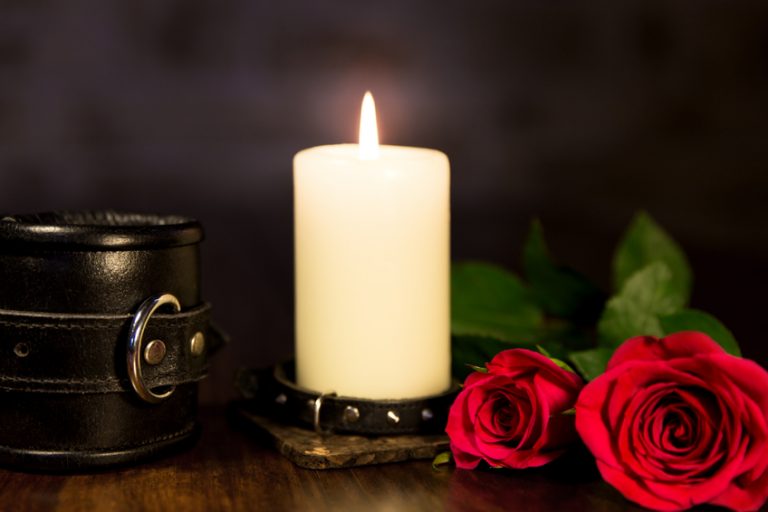 ---
If you are struggling to get through your work day, you might think that a little pick-me-up is in order. Some people decide to treat themselves to a coffee to get them through the rest of the day. Others will head out for a little S&M session… but imagine if you could combine them both at a BDSM coffee shop.
It sounds like a wild fantasy that someone has thought up. It would make public humiliation a hell of a lot more interesting if you could enjoy a cappuccino while being caned, or perhaps a simple black coffee with some bondage on the side. But this fantasy is actually a reality, as a BDSM coffee shop is opening up in America. The best thing about it? If it proves to be popular, it might soon be possible right here in the UK.
You probably have a few questions on your mind, such as "where can I find this cafe?" and "what exactly is a BDSM coffee shop like?". We have all of the details you need right here on the XEscorts blog, so keep reading to learn more.
The kinkiest coffee shops
It seems that simply heading to somewhere like Starbucks or Costa Coffee for a little bit of caffeine isn't enough for us any more. We need something more exciting and thrilling from our coffee shop visit, which is why this idea is proving to be a popular one online.
However, it isn't the first time that someone has combined cafés with kinky ideas. You might remember that over the last few months people have been giving a lot of attention to cafés. There was one in particular that seemed to draw the eyes of the general public, and that was the oral sex café opening in Geneva.
Basically, you could sit down with a menu and order yourself a coffee, before selecting a lovely sex worker from another menu. They would then give you a little oral treat before you head off on your way.
Kinky cafés seem to be a growing trend at the moment, so it was really only a matter of time before a BDSM coffee shop opened up.
The MoonFyre Café
Something wicked this way comes… or at least it does to Portland, Oregon. The city is set to be home to the first kinky café of its kind, the MoonFyre Café. It has been described as the perfect place for "coffee enthusiasts, members of the kink, BDSM and sex-positive communities to meet, learn and have sex".
As you would imagine, this shop will only be open to those 18 and older, and has a number of different rooms for you to spend your time in. Right at the front you will find the BDSM coffee shop, where you can simply sit down and enjoy a hot drink. That's it. You don't have to bend over and be whipped in order to get your hot chocolate with whipped cream, and you don't have to be tied up to get an espresso. You can just visit the café if you want somewhere different to enjoy a drink. In fact, professional dominatrix and owner Pixie Fyre encourages it: "if you just wanted to come in the space and be social and not go down the rabbit hole, you don't have to. That type of play and interaction is limited to the far back space."
So let's talk about the other areas of the café. Interestingly, the café has an educational area, which is going to be used to host a number of events. You can attend workshops here, learning about the world of dominance & submission, and even getting tips on how to be a better sub. If there is a type of act you want to know more about, you can head to the education room for information. But most people want to know about the dungeon…
In the deep dark dungeon…
Of course, the main draw is the dungeon. The dungeon is open to any interested customers for just $5 per person, which is roughly £3.75. Considering the oral sex café we mentioned above would charge you around £50 a coffee and blowjob, we think that this is a fantastic bargain! But what exactly do you get for your money?
The fee gets you condoms, lubricant, and sterilisation of the space after use. In order to make sure that safety is a priority, it is important for the sterilisation to happen. Hygiene and safety are incredibly important in the BDSM community, as Fyre stated in an interview: "we believe that the best (and safest) play experiences are done with clear mind and body". As a result, no alcohol will be served in the café.
That said, it is going to prove to be a popular space to visit. We imagine that many Masters and Mistresses will be using the space if they can, and best of all? Fyre understands how important sex work is. In fact, dominatrixes can use the space for a discount!
Would you visit a BDSM coffee shop?
I am really intrigued by the idea of this BDSM coffee shop. I enjoy getting a little bit kinky every now and then, and the fact that there is a dedicated space for you to explore your kinks and then have a coffee afterwards sounds like a great idea. It is made even better by the fact that they are holding regular courses for you to attend so that you can learn more.
Visiting dungeons is a great way to learn about the world of BDSM, but it can feel like you are being thrown in at the deep end. This BDSM coffee shop gives you the chance to dip your toes in the water in a nice, relaxed environment. Hopefully the café will prove to be popular so that we can see something similar arriving in the UK!
What do you think about this? Would you visit such a kinky place or do you prefer to keep your submission to your dominatrix more private? We want to hear from you, so tell us what you think by leaving a comment in the box below. Latest posts by Lara Mills
(see all)
---