BDSM Hotels: Why They Might Be Worth The Trip
April 5, 2018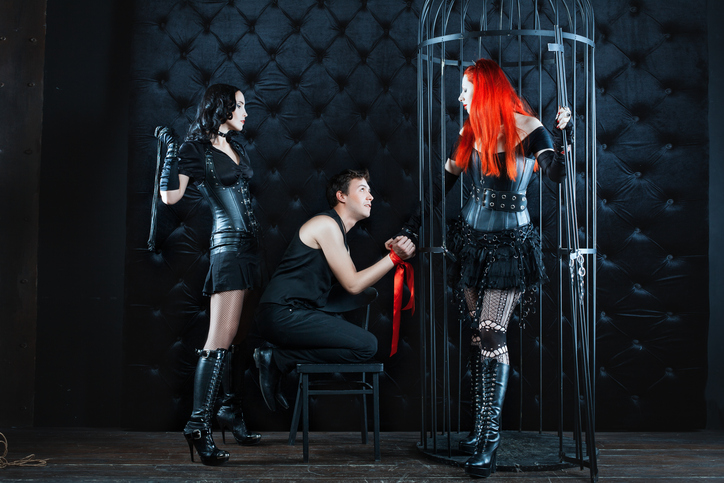 ---
Enjoying a dirty weekend away every now and then is a lot of fun. You get the chance to unwind with your partner and dedicate your time to sex. When you've had a long and tough week at work, this can often be just what was needed, especially if you haven't made time to fuck.
When you are planning this weekend away, there are certain things you might consider. Where will you go? What things will you do there? Will you find a hotel close enough to restaurants you want to try? The hotel plays a big part in many dirty weekends, simply because we want to go somewhere nice. We don't want to be judged for the things that we might get up to while there, and the more facilities available the better!
This is why many people are opting to visit one of the many BDSM hotels popping up instead. These hotels offer unique facilities for your weekend away… but are they really worth the trip?
Traditional hotels
Whenever I've been on a dirty weekend away, I've been made to feel a little uncomfortable in some hotels. As a young woman turning up with my boyfriend/girlfriend at the time, I have seen the way that receptionists have looked at us. It has been difficult to completely relax and unwind in some hotels, simply because of the thin walls and the looks from staff.
This isn't what you want when you are going to have a weekend dedicated to sex. Instead you want to find somewhere suited to your needs, somewhere you won't feel judged for the things that you might do.
It can be even more difficult depending on the time of year you visit, and the location. Go at the wrong time and you might find that your romantic hotel is filled with families, or that it is a little too busy for you to fully relax with your partner. This is why looking at specialist hotels is a good idea.
BDSM hotels
A growing trend over the last few years has been for kinky getaways in BDSM hotels. These hotels have been designed so that you can have your hot and steamy session here without worrying about being judged. A number also provide all of the equipment you might need, making them the idea place to go.
On Lovense, they take a look at some of the different kinky hotels around the world for you to visit. Many of the hotels have things like bondage furniture for you to use, like a Saint Andrew's cross. If you are hoping to try something new, then a visit to one of these BDSM hotels might be ideal for you.
There are plenty of them all over the world for you to visit, so it shouldn't be too difficult for you to find one close to you. There are more and more opening up recently, so you can keep an eye out to see if one is popping up near you soon.
Are they worth it?
Short answer? Yes. Long answer? Absolutely! Okay, so they might cost a little more than your traditional hotel room, but think about it. You get a hotel which is completely welcoming to anyone who is a part of the lifestyle. No judgement from the staff when you turn up.
Another big plus? BDSM equipment can be expensive. If you are relatively new to it, or you haven't had the chance to fully expand your toy chest, a visit here might be worth it. It can be even better if you want to try out any sex furniture, as it is all there for you.
You also know that anyone else staying in the hotel is like-minded. You won't be left worrying that a family is going to walk into reception. It is a safe place, and it will absolutely make your dirty weekend feel totally worth it simply for the environment you get to enjoy.
Would you book a stay?
The temptation to book a stay in one of these BDSM hotels is pretty great for me. I'd love to book in, even if it was only to spend a night looking around the room and seeing what I could do there. It'll certainly make for a memorable experience!
Would you book a stay? Let me know by leaving a comment in the box below. Do you think that it would be worth it? You can tell us what you think and which hotel you might visit simply by joining in the discussion. Latest posts by Lara Mills
(see all)
---