The Best Romantic Escort Dates
February 4, 2015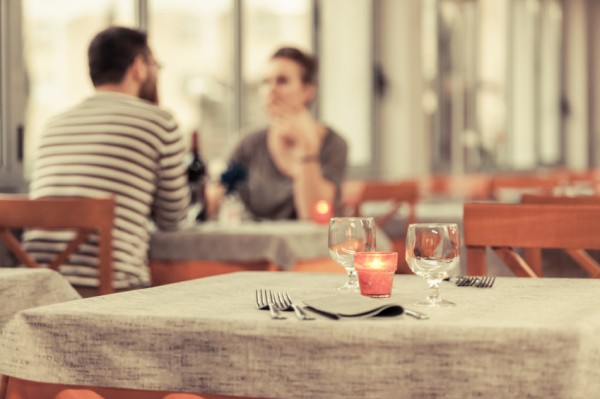 ---
Enjoying a date with an escort is one of the best things you can do, especially if you have had a stressful week at work and just need to wind down and take some time to recover.
While a lot of people find there is nothing better than going to visit an escort at their place and relaxing there, some want to treat their chosen escort to a little something extra. They want to enjoy a date with them.
So, here on XEscorts, we have put together some of the best romantic escort date ideas for you to try.
Dinner date
The traditional dinner date is popular for many different reasons. Not only do you get the chance to spend some real quality time with your chosen escort, but you also get to enjoy some delicious food in fabulous company.
If you aren't familiar with the area, a dinner date can be an effective way to explore and get to know the best places in town to eat at. If your chosen escort lives locally to the area, they may have some amazing recommendations for restaurants to visit.

First of all, think of what you are planning on wearing. If you expect the escort to dress up and look drop dead gorgeous, you should too. Take the time to shave or neaten up any facial hair you have, take a long shower, and wear a smart suit. All too often, clients assume that they don't have to put in the same effort for an escort as they do for others. If that is how you feel, you will find your date to be less enjoyable as a result of it.
Be a true gentleman. Allow the lady to order her food first and make sure you have enough cash on you to pay for everything. It may be nerve-wracking leading up to the dinner date, but once you get there and are sitting down opposite your partner, you will find yourself completely at ease and relaxed. Focus on enjoying the evening and the other worries will take care of themselves.
Movie and theatre
They say that there is nothing better than a Saturday night at the movies. If you invite an escort along to join you, it can be even better!
First, you should decide just what you want to see. Whether you opt for the latest blockbuster to grace the big screen near you, or you choose an evening of entertainment in your local theatre, make sure it is something your escort date will enjoy. If they hate horror or romantic films and you take them to see one, they won't be impressed!
Instead, you could get them to choose the movie and share some popcorn while you wait for it to start. Afterwards, you can talk about your favourite parts of the show as you walk them home.
However, when going to watch a movie or a show on stage, you don't really get the chance to talk to your date that much. Have you ever been in a cinema screening when people haven't stopped talking? You don't want to be that person.
A good way to get around this is to combine the dinner date with a movie. Go to the cinema first and then follow it up with a romantic meal, as this gives you plenty of time to talk about the film and get to know your date a little better.
Romantic walk
Whether you choose to go out in the day or in the evening as the sun is setting, sometimes there is no better date idea than a romantic walk. In the colder months, you can buy a hot coffee to enjoy as you stroll, and the summer is the perfect time to buy an ice cream to eat by the sea.
If your chosen escort date is a little more active, a romantic walk may be the best way to spend time with them. Let them know where you intend to walk so they can wear the best shoes for the job, and make sure you get some sweet treats to enjoy along the way.
During the day you can simply talk and enjoy each other's company, but as the sun fades you might find the silence in good company to be the perfect way to enjoy the sun setting and the stars appearing in the sky.
What is your favourite escort date to enjoy? Are you a dinner date person, or do you prefer to meet them at their place first? Let us know by writing your thoughts in the comment box below. Latest posts by Lara Mills
(see all)
---