Blowjob Porn Tips And Tricks To Remember
February 3, 2016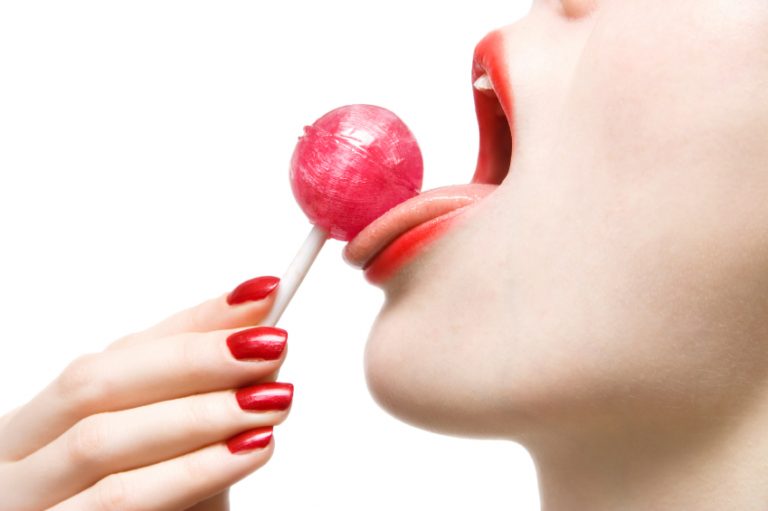 ---
Blowjobs are pretty much a firm favourite with everyone with a penis. They love the way to feels, and they love watching the look on your face when you really seem to enjoy it. It shows that you want to give them a great time in bed, and the fact that you work hard at it makes it even better. There's a reason that blowjob porn is some of the most popular online, and that's because plenty fantasize about getting the perfect blowjob.
Watching blowjob porn can actually be pretty great, even if you don't fantasize about them yourself. You'll find yourself getting turned on, eager to see what they do next and whether it is simply a bit of foreplay or they are going to get them to orgasm with just their mouth. You can pick up on some amazing tips that can really help you in the bedroom, and on the XEscorts blog we take a look at the best blowjob porn tips and tricks you can learn, as well as the essential things you need to make a blowjob amazing.
Eye contact is essential
When it comes to blowjobs, there is one thing that everyone loves, and that is eye contact. It might seem like something you only see in blowjob porn videos, but it really is an essential part of the fun if you want to show them a good time.
Why is eye contact such a big deal? Well, first of all it shows that you attention is entirely on them. You aren't kneeling there, lips around their cock, thinking about what you're going to eat for your dinner or wondering how long this will take because you're starting to get a bit of pain in your jaw.
It also shows that you are actually enjoying it, or you at least want to check if they are. That little look up while you have a cock in your mouth makes it clear to them that you actually want this to be good for them, and that you want to see them enjoying it. If they aren't enjoying it, checking gives you the chance to change things up a little bit.
Starting off slowly
Blowjob porn tends to start off pretty slowly. The person giving the blowjob will wrap their hand around the cock, slowly sliding it up and down to help get that dick rock hard and ready for some fun.
Then they will teasingly bring their lips to the cock, wrapping them around the head and starting to, very slowly, suck. This drives the receiving of the blowjob wild and has them moaning in a matter of moments.
This is an essential tip you can take away from blowjob porn. Instead of going for it like you want to devour their cock, take it slowly. Ease into it, using your mouth to get them begging for more, and then you can go further.
Keep it tight and wet
One of the more popular categories within porn for blowjobs is sloppy. Men like to see a woman literally salivating on the cock because they want it so much, and the amount of spit on the dick makes it much easier for you to suck.
So now that you're gobbling on the cock, what else can you learn from porn? Something that you'll see a lot is a tight mouth around the cock. The tighter it is, the better it feels for them. Just opening your mouth wide and putting their cock inside isn't going to do much for them. They need the friction too.
Keep your lips tight around the cock, especially the head. The head is where most of the nerves are, and so it is the most sensitive part. Pay enough attention here and they'll be ready to pop in no time at all.
To deepthroat or not to deepthroat?
Deepthroat is a dream for many guys. They love the feeling of filling your throat up with cock, making it difficult for you to breath with the sheer size of their dick. It's a big ego trip for them, and seeing someone willing to try and take the entire length of them in their mouth is a huge turn on.
The position you try deepthroat in can really make the difference. Most like to lie back on the bed and let their partner slowly slide the cock in. This also gives the receiver of the blowjob the chance to see it sliding down your throat.
Of course, not everyone can manage this. But you can cheat it instead. Use your hand as an extension of your lips and throat, sliding it down when your lips can go no further. Timed currently this will feel great for the guy, and leave them moaning for more.
Blowjob porn doesn't neglect the balls
Okay, so we might be talking about sucking cock here, but that doesn't mean you have to purely focus on the cock. In fact, this is one of the most common mistakes that people make, and the balls are left there, dangling and neglected. That isn't something you see in blowjob porn. Instead, the person on their knees will spend a lot of time massaging and playing with the balls, and this attention makes the person getting the blowjob feel fantastic. A little tug and fondle here and there will have them begging you to let them finish, and it is just up to you whether you do!
When they do find themselves close to orgasm, choose your location carefully. You might be happy to take the load in the mouth if you have a condom on, but if they want a bit of a pornstar finish, letting them cum on your tits is a safe bet. With a facial there is a chance of getting cum in your eye, which can totally ruin the moment, while you can rub the cum into your tits and show them how much you love it.
Got some other great blowjob tips that you want to share, or perhaps you have spotted something else in blowjob porn that you think we have missed? Latest posts by Lara Mills
(see all)
---
---