Boring Sex: How To Spice Things Up Without BDSM
April 28, 2017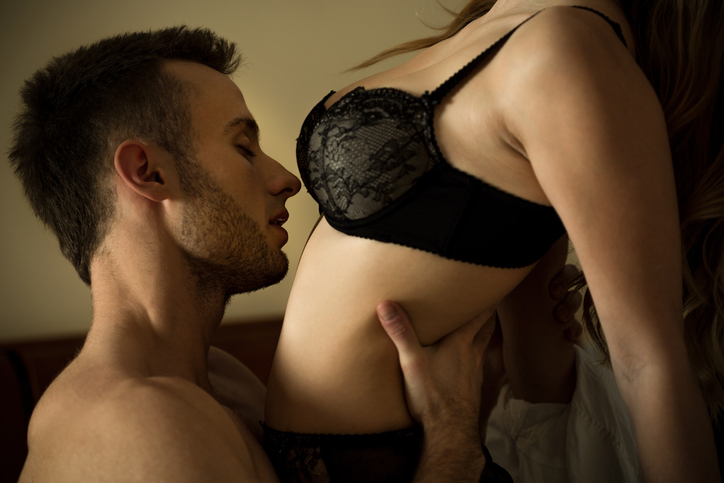 ---
If you say to someone that you are getting a little fed up of your boring sex life, they might suggest you try something new. However, most of these suggestions fall firmly into the world of BDSM. BDSM isn't for everyone. In fact, there are plenty of people out there who prefer to have vanilla sex instead.
So what can you do to spice up your sex life without pulling out the whips and chains? Is there a way to make your boring sex life more exciting again, or is BDSM the other thing you can do to inject some fun into it?
No, it isn't. But you may have to open your mind up to new things. You'll need to step out of your comfort zone and we have some suggestions to help you get out of your sex rut.
Make a sex plan
This might sound like the complete opposite of what you want. After all, making a sex schedule seems like a boring thing to do. In an ideal world all sex would be spontaneous. The problem is that many of us have busy lives and so finding the time for spontaneous sex is tough. This is why we end up with boring sex – because we just don't have the energy!
So setting a sex schedule might not be such a bad idea. It means that you and your partner definitely know when you are going to fuck, and you'll find that you both get excited in the build up to that time.
The anticipation is part of the foreplay, so when you do finally get to the time of sex you'll want to rip clothes off and jump straight into bed. It will be amazing and give you plenty of time to come up with something new to try! You definitely won't regret it, so try setting a sex schedule at least once.
Share your fantasies
The chances are you have a fantasy you have yet to share with your partner. You might be a little scared about how they react to your ideas, or perhaps you feel that you don't know enough about the subject to fully explore it.
There's only one way to find out, and that is by talking to your partner about your fantasy. They could turn around and say that they hate the idea and never want to try it. However, they could also be really keen to try it. You'll never know if you don't try, so give it a shot!
If they do want to give it a go you can do some research together. You can work together to create the ultimate fantasy experience for you. It may even encourage them to open up about their deepest fantasy so you have more things you can explore in the future.
Sexting as foreplay
If you are looking for a fun way to make foreplay more exciting, you could try sexting. Sexting is a great way to spice up boring sex and suggest things you want to try to your partner at the same time!
When you receive a sext you have a little time to think about your response. It is like dirty talk but without the pressure to get it right straight away. You can think over your response before you send it to make sure it is perfect.
Plus this is great foreplay. While at work you can send them a message saying that you've been thinking about the last time you two were together. You might even suggest some things you might do differently. In no time at all you'll find that you are sexting!
If you start sexting when on your way to meet your partner you could describe what you are going to do to them when you see them. This will get them as turned on as foreplay could, so you can get straight down to business.
Skip intercourse
You might think that you have read the title to this section wrong. Nope. You haven't. We really are suggesting that you skip intercourse. "But isn't that the point of sex?" you might be asking. If you are, this is why you need to skip it.
Far too often we get a little too fixated on actually having sex. We'll imagine fucking and get so caught up in the idea that we might skip foreplay altogether… or we simply don't spend enough time on it.
Instead, ban yourself from intercourse next time you have sex. Stick to everything but, which means you can enjoy foreplay and even oral sex. You'll find that it leads to intense orgasms and makes sex a little more exciting for you both as you aren't stuck on the end result.
The end of boring sex?
We're all guilty of letting sex get a little boring. We don't mean to do it, but we'll fall into a routine. When we have boring sex it can make our desire for sex decrease. We want to have amazing and mind-blowing sex, not the kind of sex where we can guess what happens before it actually happens.
This issue is that for many, BDSM is the solution. Those who like vanilla feel as though there is little they can do in the bedroom without delving into the world of domination, submission, and kink. Thankfully, there are a few ideas we have shared with you above.
Got a few suggestions of your own you'd like to share? You can do so by leaving a comment in the box below. Let us know how you make vanilla sex exciting again when it has turned a little stale! Latest posts by Lara Mills
(see all)
---