Britain's Favourite Fetishes!
June 22, 2015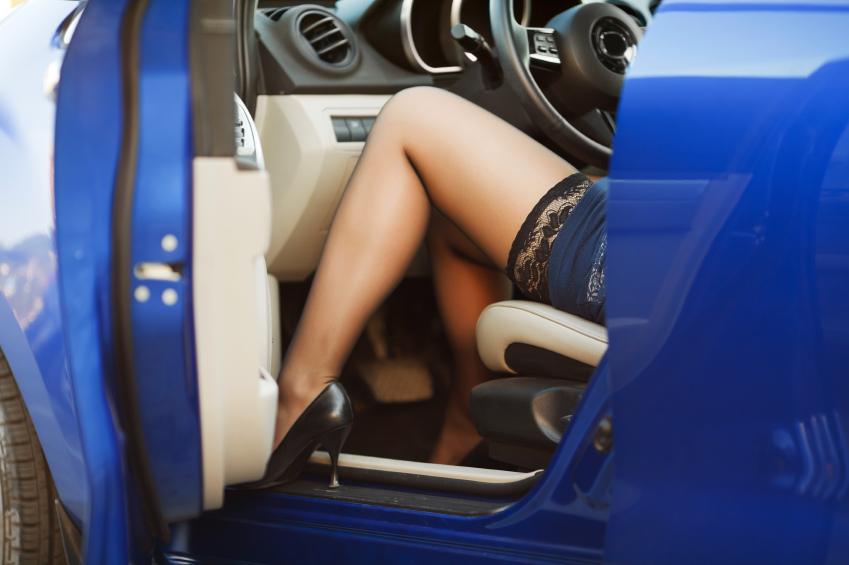 ---
We all have things that we like doing in the bedroom, kinky things we want to try, and fetishes we enjoy. We might not always admit it, but they are there, and meeting others who share our fetishes gives us the chance to explore them.
Lately people have been saying that there is no such thing as normal sex anymore, because there are so many different fetishes out there. Here on the XEscorts blog we take a look at the most common sexual fetishes that we Brits have.
Leather and latex
Latex, leather, and PVC are some of the hottest things that you can take into the bedroom, and it is easy to see why people have developed a love so strong for this that it has turned into a very popular and fun fetish.
For a start, the leather, latex, and PVC material tends to cling to your partner's body and show off each one of their sexy curves. The way it feels under your skin as you run your hands slowly all over their body is a huge turn on, and the way it moves as they walk around in it and bend over for you just makes you want to take it off all the more.
The leather fetish is popular because it doesn't just apply to a tight catsuit. You can get thigh high leather boots for those eager to be dominated or trampled, while a leather whip might be the hottest thing you will ever see your partner holding in her hands.
Because there are so many different things you can do with leather and latex it has become a favourite in the bedroom. You could fashion a mask to show that you are submissive, or you could simply admire the way they walk around it in. Make sure that, when the action happens, you get them to keep some of it on to make it even sexier.
Foot fetish
This is one of the favourites in the UK, and for some reason that surprises a lot of people. Having a foot fetish is actually one of, if not the most, common fetish. As a result, you won't have to go far to find someone to enjoy it with.
The main reason that people find a foot fetish strange is because they don't understand it. They don't understand how you can find the curves and feel of feet sexy, and think that a foot fetish is just about getting foot jobs.
Yes, footjobs are great, but there are so many other things that you can do with a foot fetish. You could get your partner to sit down while you give them a nice relaxing foot massage, which they will enjoy. This will get them used to you touching their feet, and you can also make sure their feet are nice and smooth.
After the foot bath, there is a foot massage. You can massage their feet and make them feel at ease, and this can lead on nicely to a footjob. Just let them slowly rub their feet up and down your cock and tell them what feels good to you.
Voyeurism
You look up when you hear a noise and notice her flatmate standing in the doorway, her hand under her blouse as she squeezes her tit.
That is why it is such a turn on. The idea of getting caught means the sex you are having is risky, which makes it even sexier. Sometimes, you start to think about what might actually happen in someone walks in on you. Would they join you or simply think about it later as they masturbate to the thought of your cock plunging into their wet cunt?
The risk is the turn on here, and it is easy to see why so many British people enjoy it.
Roleplay
Dressing up is a lot of fun, and it has become extremely popular in the bedroom. It gives you the chance to try out something new and even explore a fantasy of yours. Want to know what it would be like to fuck a nurse, or maybe what being dominated by a school mistress would be like? This is the perfect way to explore it.
First you should talk to your partner about what it is you want to try the most. This will allow you to set the ground rules and figure out what exactly it is you want to do. For example, if you have always wanted to see them dress as a school mistress, would you also want them to cane you? If not, what do you want?
Props are a great part of the fun as they can make it even more exciting. Want to fuck a French maid as she dusts up high? Get her a feather duster and pretend you have caught her doing it the wrong way. Eager to play police officer? Get some handcuffs and tell her what crime she has committed and how she can make up for it.
Domination and submission
Of course, one of the most enjoyed fetishes is domination and submission. Whether you want to take control or give up all of it to someone else, it is easy to see why domination is such a popular fetish to try. Before you get down to business, arrange a safe word. When you use this safe word the action should stop, allowing you to take a break or talk about what works for you. It can be used by either of you, which makes it a good idea to set before things get started.
If you want to take control, discuss what it is you want to do beforehand. You might have something very specific in mind, such as spanking them or tying them up to tease them beyond all control, or you might simply want to explore.
If you are eager to give up control and submit to them, you should let them know what you want them to do to you. Then you simply obey their every command and you might just get what you were hoping for.
Do you enjoy any of the above fetishes, or do you prefer the more vanilla sex? You can let us know by leaving a comment in the box below. Why not share your tips for enjoying your fetish with others and see who shares your interests? Latest posts by Lara Mills
(see all)
---