Is British Porn On The Decline?
January 12, 2015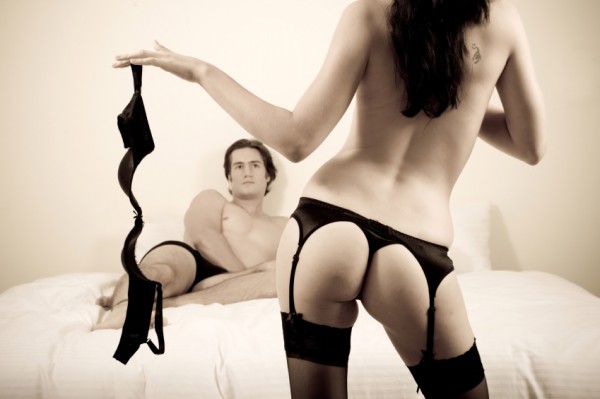 ---
A huge range of things have happened this last year, but one thing that has been a constant is our love of watching porn. Porn is a great way to explore new ideas in the bedroom, as well as find out what turns you on the most.
Whether you enjoy watching BDSM porn or threesomes films, you are going to find the thing that gets you going on a porn site, and to round up the year of 2014 PornHub released some statistics to show just what we've been watching . Surprisingly, it seems that British porn might be on the decline.
Popular searches
If you take a look at the most popular searches for each country, you will find that most of them have the countries' nationality at the top as the most searched. The exceptions to this are the United States, Canada, Australia, and rather shockingly the United Kingdom.
The search of "British" has previously held the top spot in the UK, but has been pushed that spot by a love of "lesbian" porn, with "milf", "squirt" and "teen" following "British" close behind.
Interestingly, "lesbian" also seems to hold a high place in many other countries. Why is that, and why has "British" porn fallen so far?
Lesbian porn
With all of the drama of this year following the 2014 Winter Olympics in Russia, and the legalisation of gay marriages in many countries around the world, it seems that we have become more accepting of the LGBT community. Not only that, but we seem to love lesbians so much we will watch them doing what they love to each other.

As a woman, I do find that I enjoy watching lesbian porn. For one thing, you don't get some vague story of how these two beautiful and sexy women have come to be together. In other porn I find it really off-putting when they try to shoehorn a story into it. Just let me see what I came here to see!
For another, the porn stars in lesbian films take their time to build the tension which can be a huge turn on. It is very intimate and close, making it very hot to watch. It is hardly surprising that lesbian porn has become so popular.

British porn
So why has British porn fallen on the list? Is British porn just not up to scratch anymore? A reason for that could be the recent ban on certain acts being shown in UK porn. The act may have led to people searching for these taboo acts elsewhere; as they believe they won't find any British porn showing it.
It could also be because those visiting the site have found other turn ons they would rather search for, and that British porn simply doesn't do it for them anymore. People are now more eager to look for milfs, teens, and lesbians.
I've never found myself searching for British porn. I've never seen the appeal, to be honest. I'd rather see exotic beauties in the videos, rather than the familiar. The more mysterious, the better.
What do you think? Is British porn really on the decline, or is this just a one off and it will be back on top again next year? Leave me a comment down below with your thoughts and check out what others are saying.
---