Buffalo Bills Cheerleaders Sue Over Having to Do 'Jiggle Tests'
April 28, 2014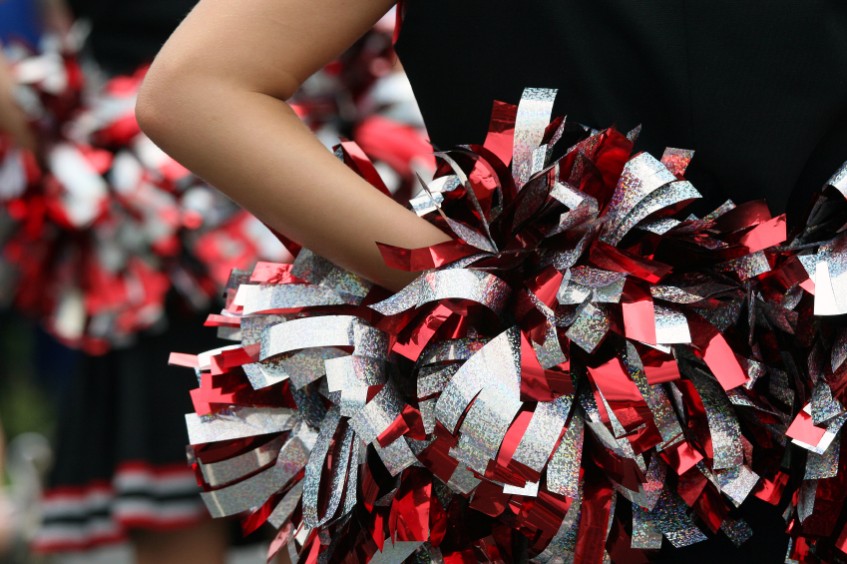 ---
As a woman myself, I have never really been too sure where I stand on American football cheerleaders. Are they pretty dancing girls there to add to the excitement of the game, or is it sexist garbage, where blokes perv at the lovely looking girls whilst drinking beer and watch their team play the game? I'm no rampant feminist, but I'm totally torn on it.
'Jiggle Tests'
Well, it seems like America is going to have to have it's own debate on the subject. Five of the Buffalo Bills former cheerleaders are suing the franchise (that's what they call a club in America), claiming that they were humiliated after being made to take 'jiggle tests', where if they jumped and parts of your body jiggled due to being overweight, you would get benched!
Their problems didn't end there. They also had to wear bikinis at a charity golf tournament, jump into a dunk tank, and get 'auctioned off' to winning bidders who then drove them around the course in a winning 'lap of honour'.
They say they were also given detailed instructions on how to wash themselves, as well as how to use tampons.
The former members of the club's cheerleading squad, known as the Buffalo Jills , say they were not paid for practices, game day performances or compulsory appearances where they had to parade in skimpy gear. Their claim is due to go in front of the New York Supreme Court. One suspects that the result will affect cheerleading for years to come.
A Compo Grab
Now, as I said before, I'm not some sort of feminist, though I do have concerns about the message cheerleading sends out to young boys and girls everywhere. I do however find the whole sexism lawsuit rather silly.
Let's get something straight; if you go and apply to become a cheerleader for an NFL team, don't start being too surprised when they ask you to wear skimpy gear and dance. The girls haven't been selected for the cheerleading squad because of their conversational skills; its all about a pretty face, boobs and ass.
What did these girls actually think was going to happen when they got on the Bills squad? They were going to wear jumpers? News flash, they are paid to dance around, wearing next to nothing, exciting the crowd.
Whether cheerleading is right and proper in a modern society is one thing, but this just strikes me as an attempt to get some compo.
I have to admit, some of the ladies who do the cheerleading are beautiful beyond belief. Yet there are plenty of Manchester escorts who wouldn't look out of place standing next to them.
So what do you think of cheerleading? Fun or sexism? Let us know in the comments section below!
---