Caught! Why Sweden Loves Caught Porn
October 17, 2016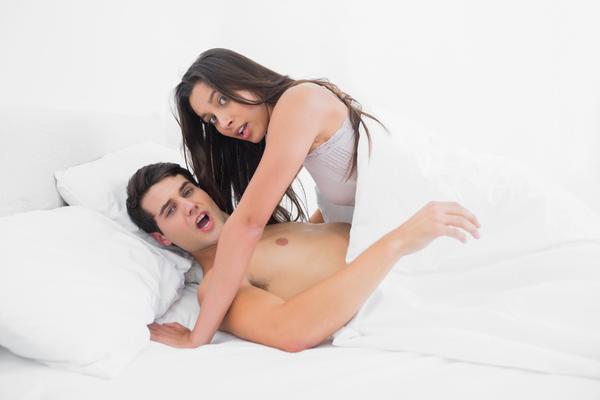 ---
There are certain types of porn that will always be on top. Things like lesbian porn are always going to be the most searched for online… but there are a few other types of porn that seem to quickly trend and rise through the ranks. One of those is caught porn.
Caught porn is, quite simply, where someone is caught in the act. They might be fucking or simply masturbating, but this is a popular type of porn that people can't seem to get enough of… especially in Sweden. Here on the XEscorts blog we take a look at why Swedes love caught porn.
Exhibitionism and voyeurism
There is a part of us that loves doing something naughty. There might be a lot of taboo things that people love to do in the bedroom, but what is the use in doing something taboo if no-one is around to witness it? And there is the appeal of being caught out.
The risk of being caught in the act is a huge turn on for many people. They love the little risk of it all, but often they don't want to actually get caught. It is the thrill of the "maybe" that turns them on the most. So, instead of going out there and getting caught having sex, people want to see others in this risky situation.
What is caught porn?
Caught porn is, to put it simply, when someone is caught in the act. This act could be masturbating or having sex… but how it works in porn is often very different to how it works in real life. In real life there would be a lot of awkwardness, with everyone desperate to avoid the subject. In the world of porn, it works entirely differently.
In porn, you'll see someone caught either masturbating or having sex and this is the perfect cue for the other person to join in! Whether it is someone in their room masturbating, only to be caught out by their step mother, or it is a young woman having sex with her boyfriend, porn will make it seem like joining in is the totally normal thing to do.
The different types of caught porn
When someone is caught masturbating, sometimes it is just when they have been in their room. However, a lot of the time they are spying on someone they find incredibly sexy while they get change. Then suddenly the person getting dressed or undressed will turn around and spot the person watching them! There's only one thing for it when this happens… they drag them into the room and fuck them. Ah, porn logic.
The other type that seems to be very popular is when two people are caught having sex. A lot of the time it seems to be a step mother who finds their 18 year old step daughter trying to give her boyfriend a blow job. The step mother then steps in to show their step daughter just how to give a blowjob and fuck their partner properly. It then gives us something fun to watch.
Sweden loves it!
According to PornMD.com, caught porn is one of the most popular searches on the big porn sites at the moment in Sweden. Swedes love it, and after seeing some, we can understand why they might give their seal of approval.
So is porn of people getting caught better than the real thing? Let us know what you think in the comment box below! Tell us about your favourite porn to search for online. Latest posts by Lara Mills
(see all)
---