CBT: What's Cock And Ball Torture Really Like?
November 26, 2018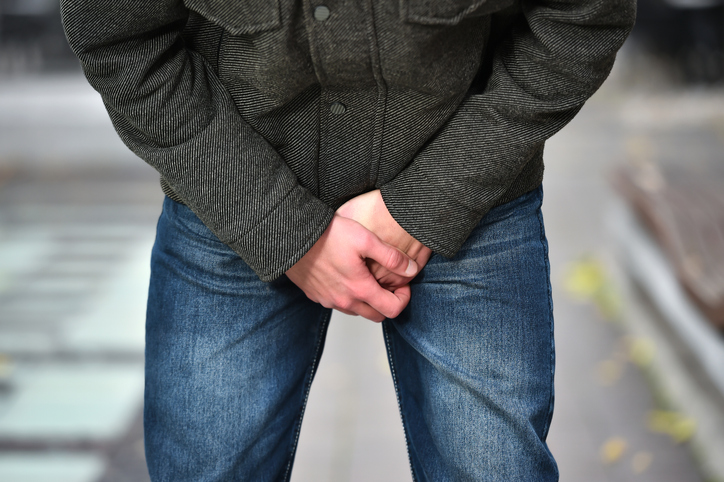 ---
I love expanding my horizons. I love learning about new things. That said, it can be difficult to get more information about certain acts, especially if they are in the world of BDSM. Online research can be made difficult, especially when those with no idea start talking about things. CBT is one of those areas.
Cock and ball torture is big in BDSM, and more and more people want to try it. Why would someone want to do this? What is so appealing about it? How does it work? I answer these questions and more right here on the XEscorts blog.
What is CBT?
CBT stands for cock and ball torture. As the name suggests, it is when someone tortures you using the male genitals. It might be through direct action intended to cause pain, or it might simply be through constriction and restrictive wear. It might be for a long period of time or simply short, sharp, and intense.
As you might have guessed, cock and ball torture covers a huge range of different scenarios. Trampling is a popular choice, especially for those who want to combine their foot fetish with something a little more painful. However, anything can be a part of it. Wax play, flogging, tickle torture, electrostim, spanking, piercing. You name it, it can be a part of it.
People tend to have one of two reactions to it. The most common is an immediate "why would you do that?" followed by a need to protect the balls. Others might be intrigued, eager to learn more and to potentially try it out for themselves.
Why does it appeal to us?
There are so many different reasons why someone might want to try cock and ball torture. There are two main ways in which it can appeal to others. It tends to be for emotional pleasure or for physical pleasure.
Emotional pleasure comes in the form of erotic humiliation. Some people get a thrill and turned on when they are humiliated by a partner. Needless to say, having them torture your cock and balls is a pretty big contender for humiliation. Others find that their partner or dominatrix taking pleasure from it is a huge turn on for them, even if they don't enjoy the act themselves.
Physically, some people just love pain and the pressure that comes from CBT. Not all cock and ball torture has to be directly painful. Some might use restrictive wear to create a pressure on the penis and balls in order to cause pleasure. Cock cages are a good example of this. However, many like the physical pain, which might come through acts such as spanking or ball-busting.
Preparing for torture
The first thing that you'll want to do is talk to your partner about it. Don't just spring it on them mid-session because it won't go the way that you want it to. They need time to prepare and to discuss with you exactly what you want. For a start, you'll need to do things like discuss safe words and the type of torture you want. The wide range means it is important to be clear.
It is a really good idea to do a little maintenance before you get stuck in. I'm not saying that you have to shave the entire area, but trimming pubic hair is going to help a lot. The last thing that you want is for the hair to get snagged and cause pain outside of that which you agreed on.
Take your time with it. If you want your partner to trample you in stilettos, it might not be possible straight away. You may have to built up to it, so go slowly. It is also important to take breaks. If you notice things like swelling, numbness, loss of sensation or colour, you need to stop. A good dominatrix will do this anyway.
What will happen?
Really it depends on the type of play that you go for. There are so many different types, but a good dominatrix will slowly build you up to it. They won't dive straight in to the torture. Often they'll start working with their hands, giving you a little flick in the right places. It might seem like a small flick, but it can do a lot.
If you are curious to know what to expect, the UberKinky guide is extremely useful. It covers many different types of CBT and explains just how they work. Using this guide and talking to your dominatrix is a good way to find out what to expect, as everyone does things differently.
Yes, the idea of trying out cock and ball torture can be a scary. However, it will give you an experience like no other. It can be intense for both you and your partner, and well worth giving a try at least once in your life! Latest posts by Lara Mills
(see all)
---