Celebrities Buy Porn Domains!
March 23, 2015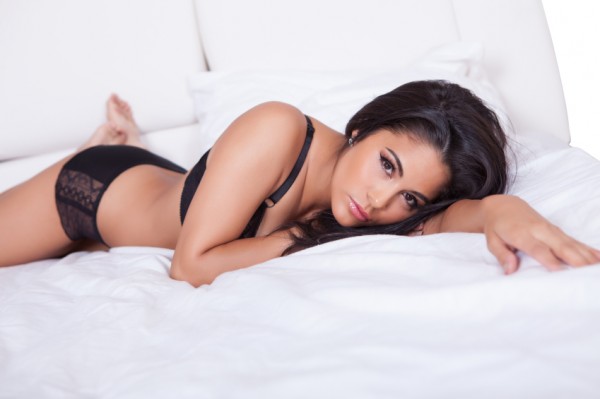 ---
Porn is everywhere on the internet. You can't go a few pages without seeing a saucy advert or thinking "I'll just whack one off quick while I've got the time". With the .porn, .adult, and .sucks domains that will launch in June, it's only going to get easier to find entertainment.
Basically it is supposed to make blocking sites easier for those who don't want them accessed on their computers, but it also means it'll be a hell of a lot easier for you to find the type of porn you're looking for. You could just put in milf.porn or lesbian.adult and there it is! No need to go searching and scrolling on a porn site just to find a video you like.
Before you start getting excited about the celeb porn sites you think you might be seeing in the future, CNN has reported that some brands and celebrities have been given early access to buy these domains up and stop fakers from using them.
Expanding suffixes
Way back in 2011 the Internet Corportation for Assigned Names and Numbers (ICANN) thought that they should "expand the variety of website suffixes" so that instead of just having .com and .co.uk, you could choose something more relevant for you, your business, and the people who use the site.
Businesses in London can put .london on the end, and anyone involved in healthcare will find the .healthcare suffix useful. It makes it clear to others exactly what they are looking at… if the images on the site didn't make it obvious enough!
Of course, we're all dirty minded and so they decided to also have .adult, .porn, and .sucks in there for us.
You might think it won't make that big of a difference, but you could just put in "bbw.sucks" and find a site dedicated to big beautiful women sucking cock photos, or even lesbianthreesome.porn and see a site purely for those wanting to watch lesbian threesomes.
The catch
There is, of course, a catch. Celebrity pornos are huge, and when one gets leaked on the internet everyone goes to watch it because we want to know just what they are like in bed. As I said earlier, we're all perverts.
However, the ICANN have given some people and companies early access to these domains so that they can buy them in advance. These celebrities and brands will own the domains and so they can't be used.
The singer Taylor Swift is one who has taken them up on this offer, and now owns both TaylorSwift.porn and TaylorSwift.adult.
Microsoft have also done the same, according to the CEO of ICM Registry Stuart Lawley, and they own Office.adult and Office.porn. No sex at work videos for you!

Porn in their future?
There will be some people out there who use these domains in the way we are really hoping them to. Porn stars might use them to hold exclusive collections of their work so that fans can fap to them easily without having to look all over the internet for them.
It will also be a great way of keeping the NSFW images away from the people who really should not be looking, and for adult businesses to set themselves apart from the rest.
However, it is doubtful that celebrities like Taylor Swift will be using their new .porn and .adult sites to show off their goods. If anything, it'll probably just lead to a dead end and be taken up to stop people from using them.
Of course, that doesn't mean you can't get your fill. There are so many porn stars out there who model themselves to look like celebrities, and there is bound to by a Taylor Swift lookalike out there for those interested.
What do you think? Are the .adult and .porn domains the way to go, or will you stick to .com and .co.uk when going incognito online? Which celebrities would you like to see starting their own adult or porn websites? Latest posts by Lara Mills
(see all)
---