Creepy Clown Porn On The Rise!
October 20, 2016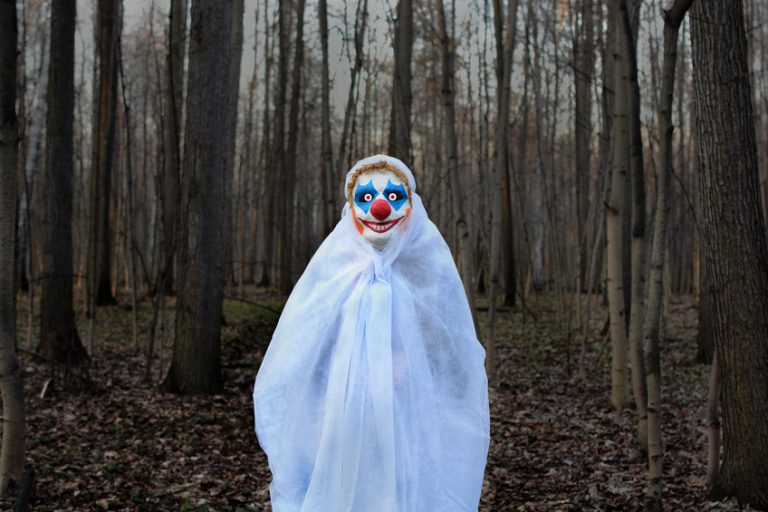 ---
Unless you have been hiding in a hole, you'll know that everyone is talking about clowns. Clowns are taking over the world at the moment, with people dressing up as creepy clowns to try and scare people. For some people, this is enough to make them decide to never leave the house again… while others just see it is as an excuse to look for clown porn.
Why clown porn? Well, we aren't entirely sure… but it is definitely on the rise. People seem to be going gaga over clowns, and here on the XEscorts blog we want to know why.
Clowns in the news
Coming in 2017 is the remake of the terrifying tale of It, featuring the clown Pennywise. If you remember the TV mini-series staring Tim Curry or the novel by Stephen King, you'll know how creepy the story is.
Unfortunately, 2016 is much more terrifying that any tale Stephen King can weave for us. A trend, starting in the States, saw people dressing up as clowns to try and terrify people… and it spread. Now people are reporting clown scares all around the world, from the UK and Ireland to Sweden… and it isn't just scaring those with coulrophobia. People are being terrified by the red-nosed people with big feet when they jump out at them.
A funny turn on
For some reason, this is inspiring people to start looking for unusual porn to enjoy. People are keen to explore a kinky turn on that they don't usually do, and so they begin looking for clown porn… but what is it that turns people on about clowns?
A lot of those with this fetish believe that it is the urge to be silly and do something totally different that turns them on about it. They love the rush they get from being turned on by clowns. Plus, it is a huge taboo. The idea of being turned on by clowns, and the fact that people see it as so wrong, simply tempts more and more people to explore it.
Send in the clowns
The fact that Halloween is so close means that the number of searches for clown porn on websites like Pornhub go up. In fact, they have reported a 213% increase in the number of people using their website to look for "clown" related videos.
They also discovered that women were much more likely to go looking for clown-related videos than men. In fact, women were 33% more likely to search for this than men. Why? We aren't entirely sure.
What kind of clown porn?
As for the types of clown porn people are searching for, we get the whole variety. "Clown girl" is one of the most popular for people to search for, followed closely by "clown gangbang". "Sexy clown", "midget clown", and "lesbian clown" also appear on the list, as well as a few clown searches that are a little different.
For some, the fascinating thing about clowns is their feet, with a high number of people searching for that. People also seem to be inspired by the news lately, as searches for "crazy clown", "scary clown" and "killer clown" are up there… because there is nothing sexier than being terrified by a clown?
Is it just a phase?
Given the fact that the news has been all about the clowns this week, Pornhub were curious to know if this was just a phase or if the fetish of coulrophilia was growing. To try and work it out, they took a look at what might be searched for in combination with the word clown.
It seems that a lot of people are inspired to look for clown porn thanks to trends in the media. For example, Harley Quinn is way up there in the searches, coming in at number three. Juggalette is another popular search, as this is the name fans of the group Insane Clown Posse use for themselves. So, while some of those searching are fetishists, it seems a large number are simply curious to expand their horizons.
Do you watch clown porn?
Personally, I do not see the appeal in clown porn. For me, the red noses and creepy grins are more scary than sexy… but everyone has their own interests. But what do you think about this type of porn?
Is it a growing trend that we cannot ignore? Are we all just missing something incredibly sexy from this fetish? Let us know what you think by leaving a comment in the box below. Latest posts by Lara Mills
(see all)
---
---