Durex Wants You To Have Sex To Save Lives!
November 9, 2018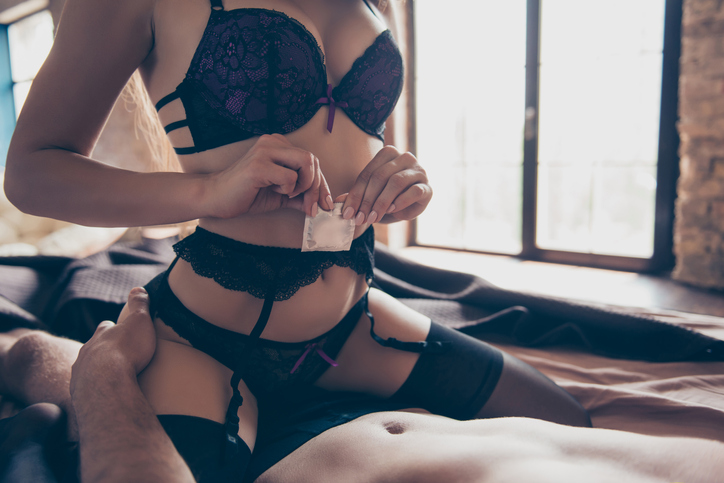 ---
The treatment of AIDS has changed massively throughout the years. It used to be considered a death sentence, breaking down your body's defences and leaving you vulnerable. However, advances in treatment mean that you can live a full and happy life when properly medicated.
Yet many people still have no idea about AIDS. They stigma from previous campaigns still lingers, and so people don't know enough about it. Durex hopes to change that by encouraging you to have sex to save lives.
The history of AIDS
AIDS has a deadly history. It is widely believed that the disease originated in Kinshasa, but it wasn't until the 1980s that it became the epidemic that caused such stigma, particularly for the gay community. In fact, it was originally called the gay-related immune deficiency (GRID). In time, people realised that it wasn't a deficiency which targetted only gay people. They discovered that it could be spread through certain bodily fluids from an infected person. Blood, semen, pre-seminal fluids, vaginal fluids, rectal fluids, and even breast milk. Sharing needles with someone with HIV could also spread the disease.
Despite popular misconceptions, it was never AIDS itself that killed people. It broke down immune systems, leaving people vulnerable to infections and diseases. Pneumonia was one of the big ones, and even with treatment, it was difficult to deal with it.
It has taken many years and a lot of research, but the disease is now treatable. More than half living with the disease globally are on antiretroviral treatment, helping them to manage it. With the right treatment, you can live a full and normal life. This is huge! When properly medicated, anyone with the disease might have it considered 'undetectable'. Avert has the following to say on the subject:
"Organisations around the world endorse "Undetectable = Untransmittable"(U=U). This anti-stigma slogan launched by the Prevention Access Campaign is based on robust scientific evidence that people who have adhered to treatment and achieved an undetectable viral load cannot pass the virus on. In 2017 'U=U' becomes a defining message of the HIV response in many well-resourced countries, but fails to have the same impact in lower resource settings, where viral-load monitoring is more difficult."
It's time to give a fuck
Yet despite all of this, there is still a huge stigma surrounding AIDS. People are reluctant to speak to anyone about the disease if they have it, as they fear that they might somehow get it. They think that the person is going to waste away to nothing and die within a matter of time. Most of the time, they just don't care about the deficiency at all.
Durex has had enough. They have teamed up with (RED), the AIDS organisation, and Zara Larsson. The Swedish pop star, and many other names, have appeared in a recent video urging people to give a fuck about AIDS. They should do this by having safe sex and joining in the discussions online using #GAF.
The condom company is putting their money where their mouth is. They have pledged a minimum of £3.8 million to support critical work, with the Bill & Melinda Gates Foundation matching the contribution. How can you help? By purchasing a (DUREX)RED condom. Funds from sales go directly to a programme in South Africa to help save lives.
Safe sex is the best sex
Safe sex is a big deal. Using condoms is the only way to prevent catching STIs and STDs during sex, and so encouraging people to wrap up is important. If they are doing some good while at it, even better!
Larsson feels that the DUREX(RED) campaign is a step in the right direction: "For the first time ever, you can literally 'have sex and save lives'. It is empowering that we can all help to protect ourselves by having safe sex, and at the same time, join the fight to end AIDS through helping girls in South Africa who really need our support."
Honestly, I feel that this Durex campaign is going to be a big hit. It is bold and is going to draw people in. By promising people that they can give a fuck simply by using these condoms, it is going to get more people involved. I can't wait to see the positive impact! Latest posts by Lara Mills
(see all)
---