Escorting Guide To Glasgow
March 7, 2017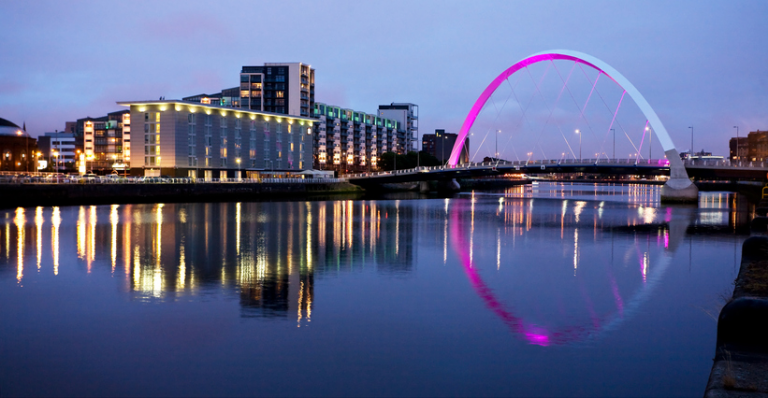 ---
Sometimes there is nothing better than meeting up with a beautiful escort and spending some time with them. You'll find that there is no better way to get to know them and to explore the area at the same time. The problem is that you might have gotten a little bored of punting in England. If so, you might want to go somewhere else to meet some gorgeous courtesans to keep you company, and you'll discover that the Glasgow escorts are some of the best!
Glasgow is the largest city in Scotland, and is also the third largest in the UK. This means that there are so many different and unique locations for you to visit in the city. It has become one the largest seaports in the country and sits along the River Clyde, meaning that you can explore the maritime heritage of the city.
If you'd prefer to enjoy the rich culture and entertainment that the city has to offer you can do this too. There are so many amazing spots for you to visit, so why not spend some time with an escort in Glasgow? You'll find that they know the best spots to visit on a date and you'll love getting to know them better.
The rich history of the city
There is so much history for you to explore here that you'll find it best to visit the local museums. They have so much to offer you that you'll find they give you the perfect opportunity to learn more. One of the favourites is the Riverside Museum of Transport and Travel. It was the winner of the European Museum of the Year in 2013 and has a huge range of transportation for you to admire. Perfect for the curious among you!
Another place that people love to visit is the Kelvingrove Art Gallery and Museum. This free attraction is one of the most visited in Scotland, making it an absolutely must. There are over 8,000 objects spread across the galleries so you'll need a few hours to see them all. So what are you waiting for?
Spending time in a museum isn't for everyone. You might want to explore the city and learn more of its history this way. There are so many different tours you can join in with to experience it! Want a tour with a twist? You could join a ghost tour if you think you are ready to brave haunted Glasgow.
Sports fans will love…
If you are a fan of sports then you are in the right city. You can spend a little bit of time learning more about the history of football at the Scottish Football Museum, and you can even team it with a tour of the Hampden Park Stadium so you can discover more.
Those eager to watch the football will want to head to Celtic Park. It makes for an unforgettable experience, with a fantastic atmosphere you will find yourself wanting to return to regularly. Don't worry if football isn't your thing, You could always take a trip to the Emirates Arena instead, where you'll find a huge range of sports to watch!
Sometimes you'll find that it is more fun to play sports. There are plenty of parks in the city for you to visit, such as Pollok Country Park, but playing sports can lead to injuries. Don't worry though, as you can always treat yourself to a sports massage to help to ease your pain!
Staying in the city
It is the largest city in Scotland, meaning that you might have so many things to see and do in Glasgow that you will have to find a place to stay. If you do, don't worry, as there are plenty of great choices for you!

Those on a budget might decide to stay in a B&B or budget hotel. You'll find comfortable and private rooms at a reasonable price, and many of them are a little out of the centre of the city. This means that it is a little quieter at night.
Got the urge to splash the cash? You could treat yourself to a romantic retreat in a luxury hotel. There are plenty to choose from and each have amazing facilities for you to use. You could take a dip in the pool before heading to the spa… or perhaps even treating yourself to lunch at the hotel! It will be even better with a Glasgow escort available now to keep you company.
Culture and entertainment
One of the biggest entertainment venues in the city is the SSE Hydro. Located along the River Clyde, this new entertainment venue is huge and has a number of incredible artists coming here to play. It is a truly amazing experience to catch a concert here, so why not get some tickets and see just how good it will be for yourself?
Want somewhere a little more intimate? The Theatre Royal has a number of excellent plays and musicals showing throughout the year, and the gorgeous venue is something else. You'll find that it is the perfect setting for many different plays, and as it has been recently refurbished you'll find that it is better than ever!
Looking for a laugh? The Stand Comedy Club might be perfect for you. Here you get the chance to enjoy some stand up comedy with a drink. There is also A Play A Pie And A Pint, which gives you exactly what it says on the tin! You get to enjoy good food, good drinks, and good laughs. A truly unique location for you to visit in such a thriving and incredible city.
The perfect spots for a dinner date
Want to get to know your chosen companion a little better? Sometimes the best thing to do is head out for a romantic dinner date or a light lunch. You'll get to enjoy some fantastic food and good company, and one of the favourite spots in the city to visit is the Singl-end Cafe and Bakehouse. They have a whole host of tasty treats for you to enjoy, and make sure you head there for brunch. It is delicious and will leave you feeling like there is nowhere else in the city you'd rather visit.
Rather have a romantic dinner date in the evening? Try Dakota Bar & Grill. You'll find plenty of the traditional Scottish and British dishes that you love here, with a number of gluten free options for those of you with celiac disease. They have a great range of wines and spirits too, so you can have a few drinks with a gorgeous Glasgow escort and get to know them better.
If you like your food with a little spice, the Chaakoo Bombay Cafe is perfect. They serve Indian dishes in an unusual way, as it is tapas style. That's right – tapas style Indian. It is a gorgeous place to eat with friendly staff, and the quirky way of serving food means that you get to sample a number of different dishes. Perfect for those of you struggling to make up your mind!
Splashing the cash!
Keen to spend your money in a fantastic way? You'll find that the city has plenty of incredible shopping centres and stores for you to visit. The newest, and friendliest, shopping centre has to be Buchanan Galleries, and it lies in the shopping capital of Scotland. It is easy to get to, as it sits right beside the bus station, rail station, and underground. There are also 2,000 parking spaces so you can easily visit whenever you feel like it!
The Argyll Arcade is also somewhere you shouldn't miss. It is one of the oldest covered shopping arcades in Britain, and was first built in 1827. You'll find plenty of unique stores here to visit and the charming atmosphere will make you want to visit again and again.
It is also worth taking the time to visit the Barras Market. This historical marketplace has a huge range of stalls for you to visit, so you can find everything you hoped for here. You'll also find some great bargains if you keep your eyes peeled! Found that you aren't great with the cash? You could always invite a financial dominatrix to join you. They'll control the purse strings so you only spend what they allow you to.
The hottest escorts in Glasgow
There are so many amazing spots for you to visit in the city, and many of them offer the perfect romantic atmosphere for you to enjoy the ultimate girlfriend experience. But how do you know which escort to call for a date?
The Escort Scotland reviews can help. These reviews, written by clients just like you, tell you about the best dates people have had with the local call girls. With just a glance you can see which TS escort is the one to visit, and which erotic massage provider will give you the treatment you want.
Take a look at the reviews before you book and you will not be disappointed by the things you read! You might even discover your dream date, so what are you waiting for? Latest posts by Lara Mills
(see all)
---