How Escorts Stay Fit Over Christmas
December 4, 2014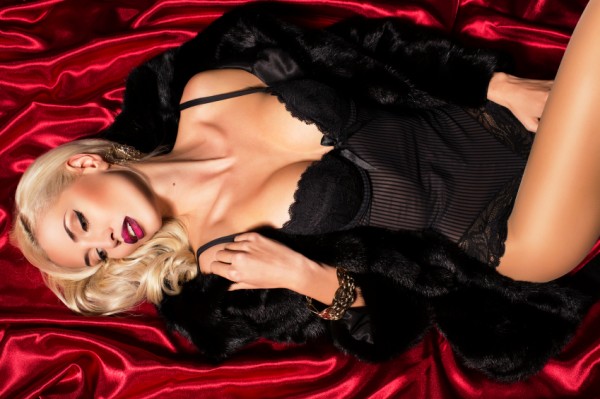 ---
Keeping in shape when it comes to December is a challenge. There are so many delicious things on offer and with the weather turning colder and the light fading earlier it is all too tempting to stay inside. So how do we escorts manage to keep fit over Christmas?
Cold weather
There are three main challenges when it comes to staying fit in December. The first is how cold it is. Even when you are inside you can feel the chill in the air and see the people outside wearing thick coats to fight against it. Rather than braving the cold to go to the gym it is easier and far more tempting to stay curled up in front of a romantic fire with a client.
Thankfully there are plenty of exercises you can do at home to help you fight the cold weather and keep you active. Things like crunches, push-ups and squats can all be done in the comfort of your own home, while activities like pilates and yoga not only give you the chance to slip on your sexy yoga pants but they can also help aid circulation, leading to warmer hands and feet.
Against the clock
With the sun rising and setting at different times of day it can be a challenge to fit in a run. You don't want to be out for a run listening to headphones at night, as you need to be aware of your surroundings. Boot Camp and classes out in public tend to be at different times to combat the lack of sun, so what can you do if it gets late?
Plenty of gyms still offer classes no matter the time of day, and the majority of them take place indoors so lighting is not a problem. All you have to do is pay a fee and sign up. I prefer to find gyms with well-lit car parks so that I can move easily from the building to my car with the minimum amount of fuss.
Tempting treats
'Tis the season for all things deliciously fattening, which can be the worst thing when you are trying to maintain a sexy body. Hot mulled wine, Christmas pudding, and freshly cooked turkey make treat days all the bigger.
Personally when it comes to December I allow myself to gorge a little on the tasty food. Restricting yourself and saying "no" will just make you want it all the more, which can lead to binge-eating. Allow yourself a little treat every now and then to help beat the winter blues and keep your spirits up.
What do you do to stay in shape in December? Do you have the go-to work out for the holidays? Share it below in the comments.
---