Why Does Everyone Love Lesbian Porn?
July 28, 2016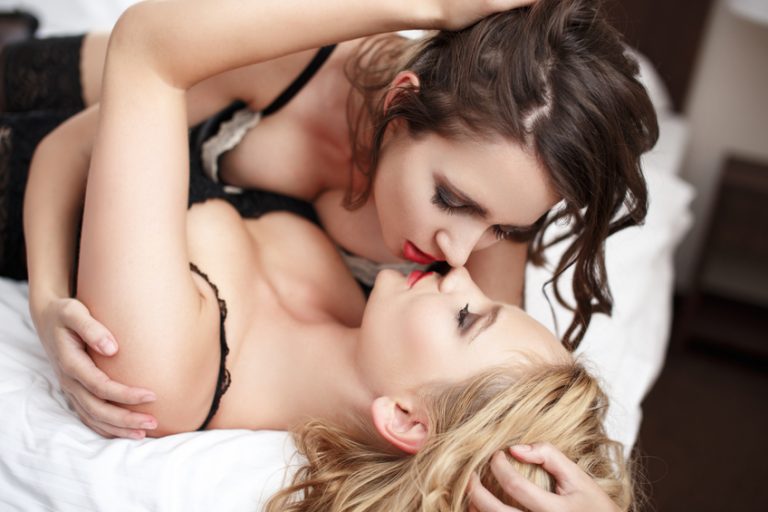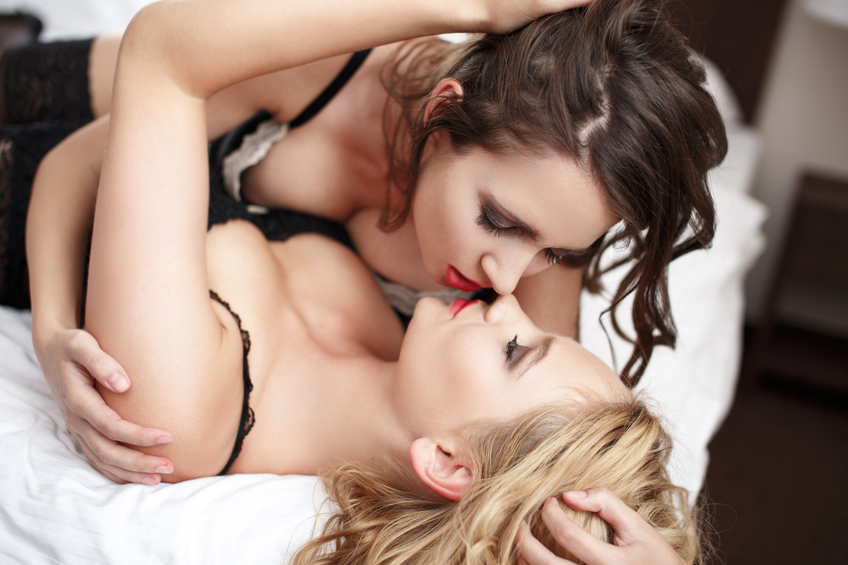 ---
There are certain types of porn that seem to constantly sit at the top of the most popular searches. They are popular all of the time because we just can't get enough. One of the types that we cannot stop searching for is lesbian porn.
Lesbian porn is loved by pretty much everyone. Men enjoy watching it as they can fulfil their kinky fantasies of watching two ladies fucking. Women enjoy watching it because we see ladies really taking their time when they start to eat each other out. It is slow, sensual, and incredibly sexy.
So, it seems that almost everyone loves lesbian porn… but why? What is it about lesbian porn that turns us on so much? Here on the XEscorts blog we take a look.
The availability of porn
Whenever we want to watch porn, we can. The internet has made it ridiculously easy for us to access our favourite adult entertainment. You don't have to pay for porn magazines any more. Instead, you can simply get online and enjoy porn for free, no matter where you are.
Because porn is so readily available, we now have a huge amount of choice. Instead of just watching a man and a woman go at it, we can watch a huge range of different porn videos. Those interested in BDSM can find plenty of sexy videos, showing dominatrixes taking control of their slaves. If you have always wanted to see what it would be like in an orgy, you can with just a click!
Lesbian porn is one of the more popular types. It is one of the most searched for types of porn out there, and seems to be loved by men and women alike.
Typical lesbian porn
It seems to be the case that, once you have watched one porn video of a certain type, you have seen them all. They tend to follow the same formula, which means that you know what to expect. This means that you can happily jerk off to them, knowing that you are going to get exactly what you want.
With lesbian porn, it seems to be no different. Sure, you might get a few that have a different story, but for the most part they are the same. You will see two women, usually in their twenties or thirties, slowly and sensually making out on the bed.
They will strip off, taking their time. The whole video will be slow and sexy. They aim to drive you wild as they teasingly kiss their way up and down each other's body. Every kiss will be gentle and slow to turn you on. Then they get really into it. They will furiously kiss while sliding fingers into tight pussies… all because it turns us on and they love to do it.
Why men love it
For men, lesbians tie in to the ultimate fantasy of a threesome. They want to watch two ladies pleasuring each other before they turn their attention to the man's cock. They hope that the lesbians will actually be bisexual so that they can explore this kinky pleasure with them.
Another big turn on is watching others having sex. They want to see what two sexy ladies would do if they were put in a room together and wanted to bed each other. They want to sit back and enjoy the show, watching each lick carefully and discovering what it is that ladies like the most.
A lot of men will turn to lesbian porn when they want some help getting a lady off. They want to see what it is that ladies do to each other with their tongues to make them cum. They will learn how to swirl their tongue and just where on the lady's body to stroke to get them to moan and groan. Nobody knows what turns women on better than women themselves!
Why women love it
For a lot of women, it is a case of curiosity. We wonder what it would be like to give in to temptation and try out this taboo area of sex. We want to know what it might be like if we were to indulge our lesbian fantasies and try fucking another woman. Everyone likes to experiment in the bedroom, and we ladies are no different.
We also enjoy watching lesbian porn because they do it right. Often, men giving oral sex in porn is rushed. They will lick the clit a few times and be done with it. With lesbians, they really take their time and go for it. There is the slow and steady build up to the finale, and the ladies always seem to enjoy themselves and cum hard.
It seems that another reason for it is who the porn is geared towards. Lesbian porn tends to be geared more towards women, while straight porn is often the focus of male fantasies. Seeing a lady orgasm with someone's head between her legs is a bigger turn on for us than a man sliding his cock into a pussy. Because lesbians focus more on the entire body, rather than just one area, it is a bigger turn on for us.
Do you love lesbian porn?
I will happily admit that I love watch lesbians when the right porn video comes along. The way that they touch each other all over and gently tease each other is a huge turn on. Plus, the ladies look very sexy and often help with fantasies.
But do you enjoy this kind of porn as much as others? Is it your favourite type, or have you got something better? We want to hear from you. You can use the comment box below to tell us exactly what you think of it, or you could tell us your reasons for loving lesbians so much. Latest posts by Lara Mills
(see all)
---
---