Female Pubic Hairstyles | Which One Looks Good On You Naked?
November 12, 2019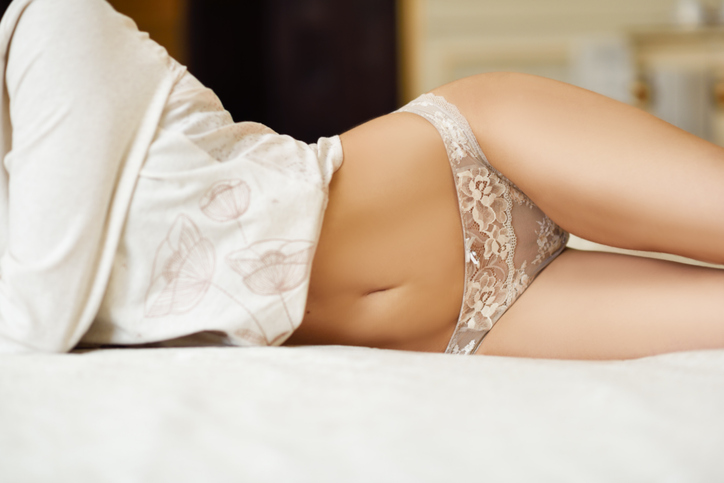 ---
Female pubic hair is a beautiful part of the female body. Despite calls over the years to keep it to a minimum, women are now learning how to embrace it. It's about time, too. Whether you're a man or a woman, you'll want to be your most confident self in the bedroom- something that sexy female pubic hairstyles can help with.
Picking One Of The Female Pubic Hairstyles
Though your chosen style is bound to look great, it's also important for hygiene reasons. This is especially true when you are preparing for a meeting with an escort for the first time, as you'll want to prepare for a clean, fun time. These are also rules to go by if you're hoping for a steamy night in with your long-term partner, or meeting a new hook-up. In any case, the perfect pubic hairstyle is sure to keep any unwanted hygiene issues at bay.
For women especially, this is your chance to get creative. Styling your pubic hair is the best way to celebrate your womanhood, and you can use it to spice up your usual sex life whenever you want. For this reason, it's always good to have some pubic styling ideas to turn to. You may choose one as your go-to, or you may wish to mix it up every time. Whatever you decide to do, your partner is sure to be as excited about it as you.
#1 The Bermuda Triangle
This cheekily named pubic hairstyle is one of the most popular for a reason. A style that sits just over the pubes area, it's one you'll be used to seeing the most. Being both simple and elegant, it's easy to maintain at home, or at the salon. It's also a great option for when you're just starting out with experimenting with your pubic hair, as it requires little skill to get it right.
Starting by removing the hair around the bikini line, going on to remove the hair on the upper part of your thighs. Using wax strips that are suitable for sensitive skin is a better way to get a more accurate triangle shape. Shaving can also come with risks of ingrown hairs and small cuts, so avoid using razors if possible. This should give you a rough triangle to work with, which you can then alter in size and shape depending on what suits your pubic area. If this is your first time styling your pubic hair, you may want to visit a local salon to avoid any styling mistakes or discomfort.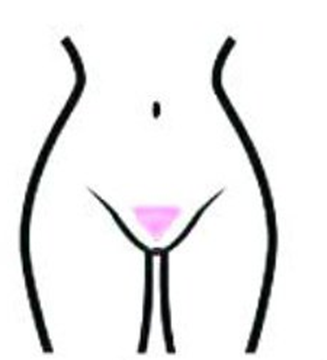 #2 The Landing Strip
This style has been a classic since it first appeared in porn films in the last century. Popular among porn stars, models and escorts alike, it gives you the perfect balance of sexy and clean. It's tempting to take all the hair off, but keeping a small strip reminds your partners that you're all woman.
For a style that makes such a statement, you'd be surprised at how easy it is to achieve. Apart from a thin line of hair on the most sensitive part of your pubic area, you should remove all the other hair by shaving or waxing. You can choose to have this line however thick or thin you like- whatever is most comfortable. Trimming the remaining hair to stubble or keeping it long are both popular ways to style the Landing Strip further. Just remember to smooth some soothing, PH-balanced cream over your pubic area after to reduce any chance of redness.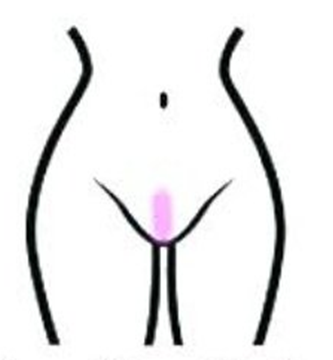 #3 The Heart
The clue is in the name of this cute pubic hairstyle. Ideal for women who love romance, or just want to try something new, you can really express your personality with this look. The one thing to bear in mind with this look is that a wonky heart shape is the last style you need if you want to make an impact. You may wish to visit a salon to get the desired result. Getting the perfect heart shape is sure to add a touch of romance to any evening; while salons can help, most pharmacies or online stores will have some templates you can use to save money and time.
If you choose to try this style yourself, start off by removing your pubic hair in the same way you would with the simpler, Bermuda Triangle hairstyle. Then, when you're happy with the size, you can get to work on rounding off the top part of the style into a heart shape. Your partner is sure to be touched by the result.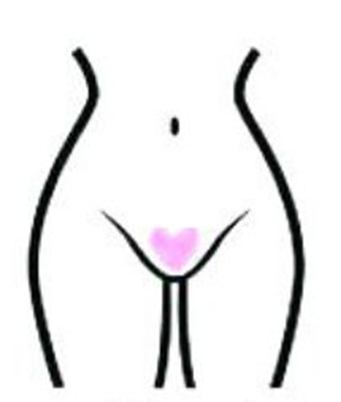 #4 The Bush
Popularised in the 1970s, the Bush is one of the oldest pubic hairstyles in the book. Though this particular style steered clear of the limelight, it's safe to say the bush is back. Letting women all over the world embrace their pubic hair, it's become more and more popular thanks to the feminist movements.
You'll also be pleased to know that it's incredibly easy to get right. It also allows you to be quite creative, as you can choose the length and thickness of your own Bush by trimming it. The only thing to bear in mind is that you want to keep it elegant and hygienic. This means you should remove the hair along your upper thigh, as well as any stragglers.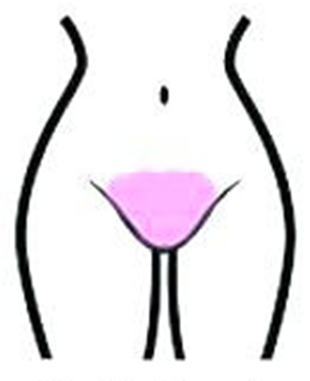 #5 The Brazilian
Possibly the most convenient female pubic hairstyle of the lot, the Brazilian is so popular that it has its own spot on salon menus around the world. Though it will prepare you for any intimate encounter (yes, even those last-minute hook-ups), it is also a great way to stay clean and confident on beach holidays.
All you need to do to perfect this style is shave off all the hair on your pubic area, from your upper thighs to your bikini line. While some people like to shave this hair off, others prefer to wax to keep the style there for longer. It may take a while to work up to this level of styling, but it's one that takes up little time and effort compared to more complicated designs. As with other styles that remove a lot of hair, keep your skin soothed using a PH-balanced cream and by following some other handy styling tips.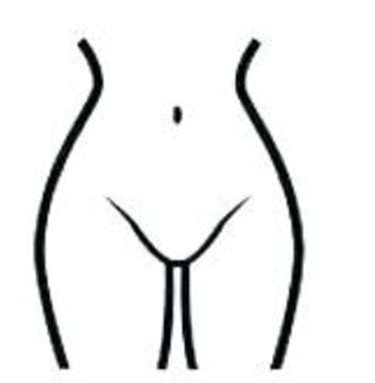 For The Men Reading This Blog…Final thoughts On Female Pubic Hairstyles?
If you're a man hoping to jazz up your own pubic hair, take note. Though these female pubic hairstyles are all ideal for the women in your lives, they can also act as styling inspiration for you. Most of these can be adapted to suit any pubic hair, so give some a go at home. If you're a little concerned about slipping up and causing yourself some pain, there's no harm in visiting a local, specialist salon to help you achieve your vision.
While women are sure to be inspired by these sexy female pubic hairstyles, men can also suggest them to the woman in their lives if they are hoping to bring something new to the bedroom. Just make sure you're respectful when you ask her, as you want this to be a celebration of women's pubic hair- not the opposite. By asking in the right way, you may even boost her bedroom confidence, making sex better for both of you.
---