Fingering: How To Make Her Come
September 12, 2017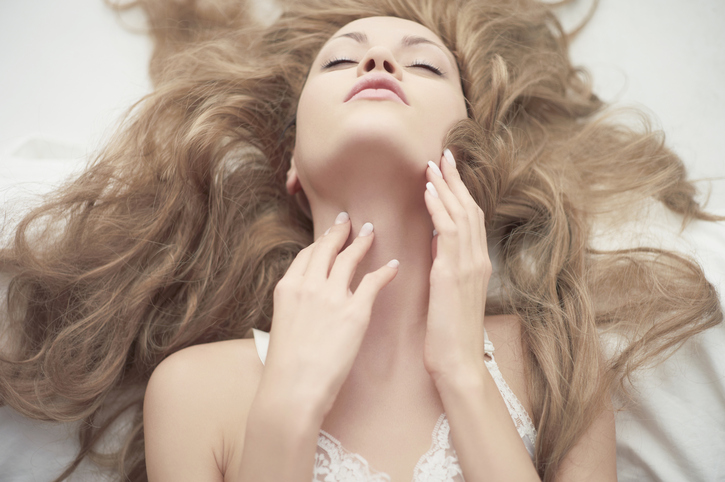 ---
With foreplay there are many different things that you can do in the bedroom. A sensual massage is a popular option, as is some intense oral sex. One of the things that we will often do, but not spend long doing, is fingering.
Fingering seems like a lost art in the bedroom. People will do it for a minute or two before moving on to other things. They won't take the time to try and make their partner come with just their hands, as they think that their tongue will be better.
However, with the right tricks you can easily bring your partner to an incredible orgasm with just your fingers. Not sure how? Read our ultimate guide for the perfect technique.
Clean hands, short fingernails
When you finger someone, your fingers are going to go inside of their body. We know that this is stating the obvious, but people don't often think about what this means. If your fingers are dirty, or your fingernails are sharp or long, it isn't going to be a pleasant experience for your partner.
You want it to feel good for them, right? So take the time to maintain your fingernails. You don't want them to feel as though you are scratching them! Cutting them short and filing them smooth is going to make a huge difference.
A nail brush can also be a huge help. You might not think so, but giving your hands and nails a scrub before you get down to business is going to prevent any germs going where they aren't wanted. This will prevent infection and help to make it a memorable even for all the right reasons.
Two is enough
Unless you are going for fisting, which is a different thing, the most number of fingers you will need for fingering is two. Sometimes one will do, but you might want to do more and add a second to your fun.
Often, people will think that adding more fingers makes it better, but this isn't the case. In fact, often this can hurt your partner and reduce pleasure, so you are better off using just the two.
Remember, you aren't trying to wear them like a puppet, and you aren't trying to insert your entire fist inside of them. The clue is in the name: when you finger someone, just a few fingers will suffice.
The right motion
As with anything in the bedroom, one technique is not going to work for all people. Sometimes you have to switch things up and try something new in order to have the most success. When it comes to fingering, however, most go for the jack hammer technique.
You aren't mashing the broken button on a keyboard, you are trying to make them come, so if this is your chosen technique you might want to rethink it. Yes, this works for some people, but often the "come hither" technique works better, as you hit her g-spot. Simply curl your fingers to the front and stroke.
Not sure what will work for her? There is a magical tip we can give you – ask her. Believe it or not, your partner will appreciate you saying "does that feel good?" when you are fingering her, as it shows you actually care about her pleasure. She can then point you in the right direction and hey presto, she gets an orgasm and you get the perfect technique.
Fingering takes time
Good things take time, and like many things in life, fingering shouldn't be rushed. If you are going to finger someone, you want to go slowly. You need them to be really turned on for you, and if they aren't, lube can help you to slip your fingers in there.
It can take a while for women to come in the bedroom, as often they need more than vaginal stimulation. So if she still isn't getting off, try rubbing her clit with your thumb. Slow and gentle strokes in time with your fingers will make a huge difference.
Got some of your own tips you'd like to share? You can leave a comment in the box below! Tell us your favourite techniques when it comes to using your fingers to bring her pleasure, and check out what suggestions other clients have. Latest posts by Lara Mills
(see all)
---