My First Girl on Girl Massage
December 16, 2014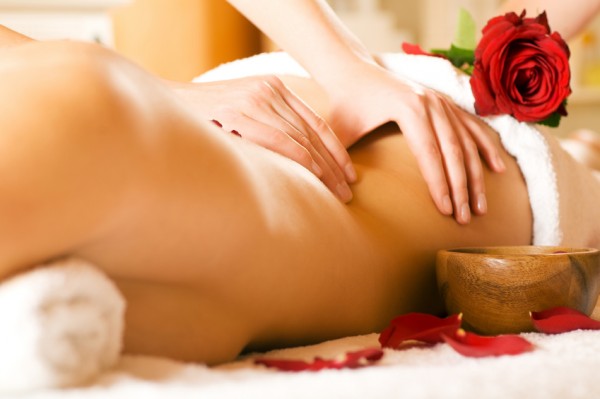 ---
I was called to one of my regular client´s home, where I was asked to perform a massage on a couple. It was something I liked doing, performing a massage on a couple, but I didn't expect for the massage to turn out so erotic!
I met the couple at the door of their beautiful manor house in Sussex. Outside was parked a white Landrover Sport and a smaller sports car in matt black. It was a giant, beautiful house and I was excited to be there. The male client I had met a few times for a massage, his wife I had never met. She met me with a hug and a kiss and could barely contain her excitement.
I was offered a drink from an extensive liquor collection and I chose a gin and tonic, recognising it was a weekend night. We sat round the table, talking and smoking and knocking back gin and tonics, I got to know the couple very well and it made us all more relaxed. While the client´s wife was in the bathroom, the client leaned in and asked me whether I would be able to do something special for her, a body to body massage and a happy ending, it had appeared he had changed his mind about the couple massage. I had been asked many times before and reckoned to myself I would never do it on anybody but a woman, so I agreed and grew more excited.
Body to Body Massage
His wife waited for me upstairs. She had a four poster bed and her room led on to a beautiful bathroom with many mod-cons including switches that helped sync music, lights and warmth. She lit some candles in the room and lay on the bed for me. I was a little nervous as I undressed, I was glad I had worn my new lingerie, I knew they would come in handy, a pink and black set from Ann Summers.
I was naked and so was she. I massaged oil into her back and began to give her some long strokes up and down her back and neck, easing her tension. She moaned and smiled as I worked my magic with my hands. I came towards her buttocks and rubbed more oil in, massaging her pert bum and then sweeping down her thighs down to her calfs, I moved up and down her legs, relaxing her body with my gentle strokes with the oil, which was highlighted with jasmine oil. Then, I realised she was beginning to get more and more turned on, as soon as I touched her inner thighs she would push her buttocks in the air and groan.
I Make Her Come
I climbed on top of her and rubbed my body up and down, pushing my breasts on her back and grinding with my pelvis to push my pussy on her buttocks. I was surprised and happy to feel how silky smooth her skin was and how relaxing it was for me to touch her. I moved up and down her body with the oil, moving on top and pushing my breasts on her buttocks. She groaned with pleasure and I was proud at how turned on I was making her. I laughed as I thought of her husband downstairs waiting, probably having no idea how it was going. I could tell it was going very well.
Then, I moved down towards her buttocks and stroked her inner thighs, though this time moving towards her pussy with my fingers, at once I could feel how wet she was and I moved my fingers deeper into her wetness. I touched her clitoris and she reacted straightaway, I wasn't sure how exactly to touch a woman so I used my instincts and came soft on her clitoris, pushed my fingers into her pussy hole and reached inside, pushing the fingers deep inside and pumping in and out.
She reacted by groaning and moving her butt up and down with my strokes. I had to concentrate and focus quite a lot, because I was sure that women would be more difficult to make come, so I tried to move in the way I would like it. The girl was enjoying it so much, she moved her butt up and down and then I could feel her contract and come all over my fingers.
Second Time Coming
After she came, I went back to massaging her again, making her relaxed with my strokes and then climbed on top for more body to body, she told me she could go again and so after I had massaged her I entered her with my fingers while perched on top naked and pushed my fingers in and out, after a while, she came even bigger and groaned in delight. I was very pleased with my first female sexual interaction.
The husband beamed at us as we came downstairs and asked us how it went. We looked at each other and laughed.
"I might steal her off you." I said jokingly and the husband looked genuinely worried. I left with a nice wad of cash and the memories of a truly special first massage experience with a woman.
---