Five Easy Kamasutra Positions To Try
January 23, 2015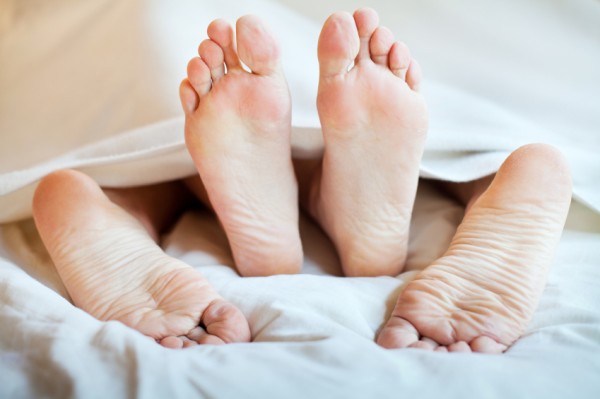 ---
Sex can get boring, if you let it. It can happen to anyone, and you will find yourselves in a sex routine that is difficult to get out of. You know each other's bodies and how they work, so trying something new might not seem like a good idea.
However, variety is the spice of life, and texts like the Kamasutra can really help to inject that little bit of adventure into an otherwise boring routine.
Trying some of the positions in the Kamasutra can be intimidating; especially when you look at the positions they contort themselves into! Here at XEscorts we have put together a list of five easy Kamasutra positions you should try.
Bandoleer position
The bandoleer is a nice position to start off with, as it might not be that much different to what you are currently doing. To get into the correct position, the woman should lie on her back with her knees towards her chest. The man then kneels facing her so that his legs are under her bottom.
The woman can then place her feet on his chest which gives her more control, even though she is on the bottom. Start off with slow movement until you get the right rhythm.
The nirvana position
This is another position that puts the man on top but still gives the woman some of the control. This position is best done in a bed with bedposts, or anything above her head she can grab into!
Get her to lie down on her back with her legs straight. She should also use her hands to grab the headboard or bedposts above her head. Then, you should straddle her so your thighs are outside of hers. Slowly slide your penis into her, making sure she keeps her legs together. The legs being together means there is a more intense pleasure for you both, and this is a great position to give extra clitoral stimulation.
The rider position
This position is very similar to the reverse cowgirl, with extra support. It is a great position to try if you aren't very flexible and need that support of hands.
The woman should straddle the man while facing away from him and lean forward to balance herself on his knees. She can then slide slowly up and down him while he holds onto her waist.

The column position
If you are both of a similar height this is a good position to try. However, you could still try it if not by using a stool. Why not try it in the bathroom to make your shower extra dirty!
The woman should stand with her back to the man and lean forward a little bit. Using a table or wall for that little support can also help. The man can then penetrate the woman from behind. The more upright you both are, the better this position can feel. This position can get some time and patience to get right, so if it doesn't work the first time don't give up!
The frog position
If your girlfriend is particularly good at balance and has enough strength to keep going, then the frog is a great position to try. It gives great penetration to the woman and lets her remain in control, while still giving great stimulation to you.
Sit on the edge of the bed with your feet firmly on the floor. The woman should then crouch in your lap facing away from you. As you might have guessed from the position name, she will almost look like a frog. She can then move her body up and down on you to give great sensations.
Have you tried any of the positions listed above, or even any in the Kamasutra? What has your experience been like? Share in the comment box below.
---