Foreplay Sex Toys You Should Be Trying!
January 18, 2016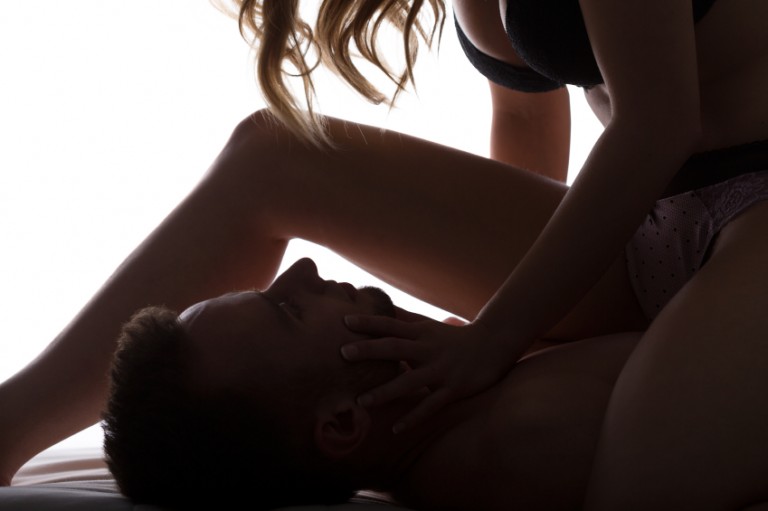 ---
If you don't spend enough time on foreplay when it comes to sex, you'll find that it just doesn't seem as fun or passionate. We get that foreplay can seem like to goes on forever, but it is a vital part of sex. It not only helps to get your partner in the mood, but it also helps you learn just what kind of touches they like and where they like them. A lot of people choose to use foreplay sex toys to help them out in bed when they have no idea what they are doing.
You might be one of those people who actually knows what they are doing during foreplay and also enjoys it. Even then, you might find that using foreplay sex toys is a great way to spice things up and make things more exciting, so here on the XEscorts blog we take a look at some of our favourite foreplay sex toys and tell you why you should be using them in the bedroom. You might just discover a new favourite!
Sex dice
The biggest problem that many face when it comes to foreplay is that they will do the same things over and over again. We fall into a foreplay routine, which means that sex suddenly becomes dull and, frankly, a bit shit.
Something that you can do to change things is use foreplay sex toys like sex dice. There are hundreds of different versions for you to buy, but most packs contain two dice: one which has a body part, one which has an action.
The body part one might have things like "neck" listed, or even "ass", while the actions will say things such as "suck", "lick", and "bite". The aim of using sex dice is to spice things up a little and try something new. You roll the dice and then perform the action on the body part.
You can buy these for cheap, but if you don't want to fork out of them, use ordinary dice. Agree with your partner beforehand what each number will mean, and then you still get the joy of using foreplay sex toys and spicing things up, all without spending too much on a toy.
Using the right lube
Some people are put off foreplay as their partner doesn't produce enough natural lubricant for them to do the things that they want to do. Forcing foreplay at this point can really ruin the mood, which is why you should take a look at the kind of lube you are using instead.
Not a fan of the taste of your partner, but still want to have oral sex? Get a flavoured lube. While many of them don't exactly have the same taste as the label promises, often the flavour is enough to make oral sex pleasant again.
The problem with these flavoured lubes is that, while they might do you some good, the person on the receiving end might not enjoy them. Thankfully, there are so many other kinds of lubes for you to use. Lube isn't just used for lubrication anymore, although they still do this very well, as they have other skills.
You can buy lubes with "cooling" or "warming" sensations, meaning they make your skin feel that little colder and more sensitive to the touch or hotter and ready for action. You can also get some that add a little tingle, which is a huge turn on to feel. Before you buy, take a little time to experiment with lube. A lot of sex shops sell lube sachets in a variety pack, so test which work best for you.
The vibrating bullet
The idea of using a vibrator during foreplay is, for some, a cheat. The key is to make sure the vibrator isn't doing all of the world, which is why vibrating bullets are great foreplay sex toys to use.
Vibrating bullets are small and discreet enough that you can hide them away somewhere, pulling them out and surprising your partner with them. You can tease the tips over their nipples, watching them harden, before slowly dragging the bullet down to their pussy.
Want to really surprise them? Check if the bullet is waterproof. A lot of them are, which means you can (carefully) put it and hold it in your mouth. The buzz is great for oral sex, and if you can keep it held in your cheek while going down on someone you'll notice the difference. Best of all, you'll be combining your skills in bed with the bullet, so it isn't lazy! Instead, you're actually doing some smart sex thinking that they will love.
The best foreplay sex toys
The key when looking for foreplay sex toys is to make sure it isn't something too big. This might sound like a strange point to make, but the bigger the toy, the lazier we become in bed. We rely on the toy to do the hard work for us, and if we really want to impress someone in bed, that just isn't going to cut it.
Instead, look for toys that can help to enhance the pleasure your partner feels. Vibrating cock rings are great for men and women, as many of them have a little bullet you can rub on the clit while you fuck her with your fingers.
Another popular type of toy at the moment requires a remote control. The small vibrators can be placed anywhere and, as you kiss and lick your way down their body, you can simply flip a switch and let it start vibrating. It is a great way to build tension, as they'll start to wonder just when you're going to make it vibrate, and they will love the surprise element it adds to sex.
Got some other great foreplay sex toys that you think people should know about? Tell us your favourites using the comment box below. You never know, we might soon be talking about your favourite on the next blog! Latest posts by Lara Mills
(see all)
---