Frequent Masturbation Leads To Better Sex!
May 3, 2018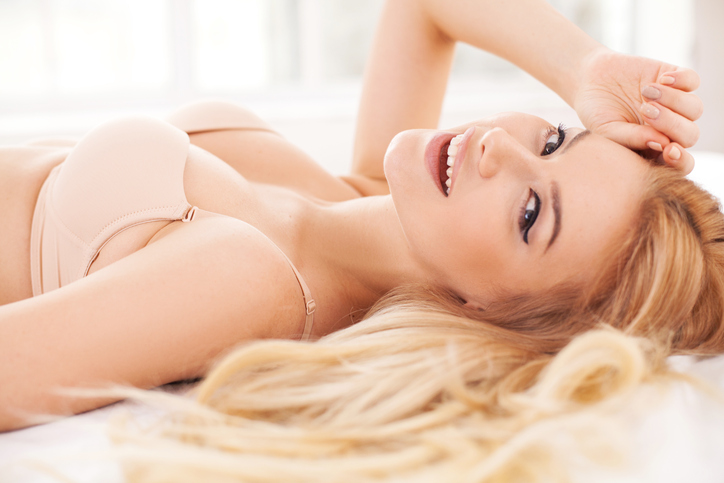 ---
May is Masturbation Month. If that isn't a good enough excuse to start loving yourself more, then perhaps this bit of news will interest you. A recent survey has suggested that people who masturbate frequently tend to have better sex lives than those who do not.
Science is an amazing thing, but is this true? If it is true, what is it about frequent masturbation that leads to you having better sex?
A survey by Tenga
The popular sex toy brand, Tenga, decided that Masturbation Month was the perfect time to find out more about our masturbating habits. Specifically, they wanted to see how frequent masturbation might change our attitude to ourselves and our sex lives.
In this survey they spoke to 2,000 men in the UK, with a variety of questions about what they do when they are alone and what their experiences with other people are like.
They discovered, unsurprisingly, that a large number of British men masturbate. In fact, 96% of those surveyed admitted to jerking off to make themselves feel good. Achieving pleasure, relieving sexual tension, and de-stressing were the most cited reasons for their self service.
Frequent masturbation means better sex
In their survey, Tenga also discovered just what frequent masturbation can do for your mental health, as well as your sex life. The results for those who stated that they masturbated weekly or more often are intriguing.
6% of them said that they feel more confident in their own bodies, perhaps as a result of getting to know their bodies better. 10% also said that they were more confident in their sexual performance than those who do not masturbate as frequently.
Most intriguing of all is that 12% of those admitting to frequent masturbation said that the quality of their orgasms were most satisfying. Why, we aren't entirely sure, but we have a few ideas.
Get better sex with masturbation
As already stated by the survey participants, masturbation can make you feel more comfortable and confident in your own skin. When you frequently masturbate, you get to know yourself better and become more comfortable. You get a better understanding how how your body works and what it responds to, which can make you far more confident.
Getting to know yourself better also translates well into the bedroom. You know the best way to touch yourself, so when it comes to fucking your partner, you know what you need for better sex. You can direct them and communicate with them to have an explosive sex life.
It also gives you the chance to learn where your edge is. You can recognise when your orgasm is close a lot better, and so you can stop the action and take a break. Edging helps to lead to more intense orgasms, so why wouldn't we try it?
Is masturbation the way to go?
If you want to have a better sex life, the first thing you need to do is learn what you like. If you don't know what you like, how is your partner going to be able to give it to you during sex? When you do know, you can talk about it, which leads to better sex.
Do you feel that masturbation is the way to go, or are we just taking things too far? Let us know what you think by leaving a comment in the box below. Latest posts by Lara Mills
(see all)
---