The Future of the Adult Industry
January 24, 2014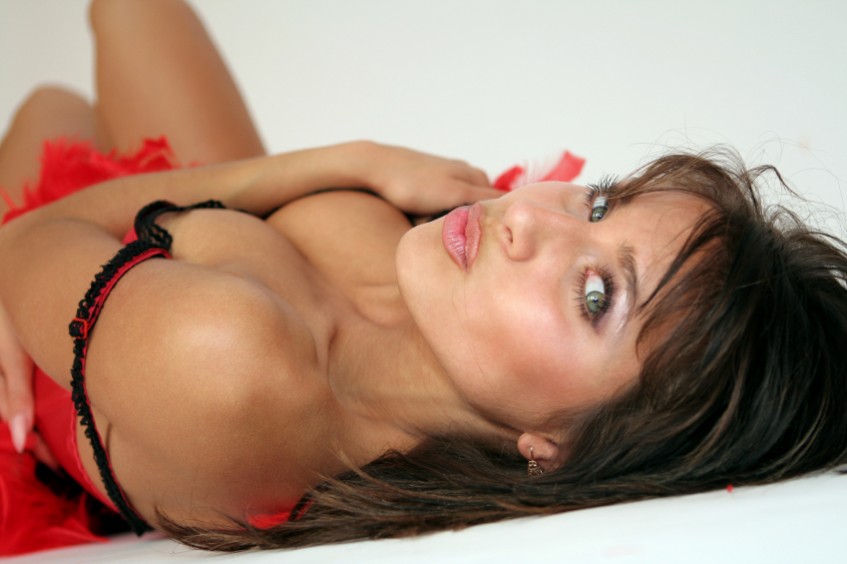 ---
According to recent articles by both Forbes and CNBC, the adult industry has been hit by the economic crisis and is in decline. This may be true, but there were little signs of this at the week-long AVN Adult Entertainment Expo that was recently held in Las Vegas. The AVN Expo is a five-day event where the world of adult entertainment and products are on display for eager fans and consumers. Anyone within the industry is able to showcase their latest treats from sexy toys to kinky accessories, and there's a lot to see.
When there's so much variety on show, you can't expect everyone to get it right. Some of the merchandise on display was simply disturbing. These are the weirdest new additions to the AVN Adult Entertainment this year. You probably won't get a rise out of these.
1) Hydromax
In the past, the expo has been filled primarily with toys for women. However, this year there was a greater focus on products for men. One that stood out from the crowd (and not necessarily in a good way) was the Hydromax. If you're worried your penis is just too small, the Hydromax is here to help! As the name suggests, you use the Hydromax in the shower which creates a water vacuum pump. The Huffington Post interviewed the manufacturer who claims that the pump "creates a vacuum which expands the penis to full erection, and in most cases, slightly more." We're not convinced…
2) Real Dolls
Sex dolls have been around for a while now, and although fun, they are starting to get a little too realistic. For the small amount of $8,500, The Real Doll company are offering their customers the opportunity to create a life-like version of a famous celebrity or porn star. If you have a little extra cash to splash, the company will transform anyone you like into doll form. Are we the only ones who think this is going just a little too far?
3) Brony Plug
You may not be familiar with Bronies, grown men who enjoy "My Little Pony" products. Now, porn star Tasha Reign has created a line of sex toys specifically aimed at them. The rising star teamed up with sex toy manufacturer Crystal Delights to help Bronies take their cosplay to a whole new level. The Reignbow Pony Plugs come in a variety of colours and currently retail at $125. Not ready to fetishize your childhood memories alone? Not to worry, a full-length porn film has already been released for you to enjoy. "Tasha's Pony Tales" follows a group of girl who, surprisingly, are at a slumber party. After taking a few sips of a magical potion, the girls are transformed into ponies who live in a magical cloud land. Are we still not selling this to you?
4) The 'Magic' Ball
Do you face the daily dilemma of not having enough time to exercise and get some genital/anal stimulation in? We thought not. If you did though, then this would be perfect for you. It's called The Magic Ball, and you can probably guess how it's used.
5) Porn Star Trading Cards
Do you remember Topps football cards? Did they leave a card shaped hole in your heart? Well, now, as an adult, you can start a collection again with The Adult Trading Card Company. Their website lets you create your own trading cards, with a full set costing around $100. However, if you are willing to pay just a little more, your favorite porn star will sign them for you.
6) Lube Fountain
Forget the champagne and oysters. If you want to turn your lady on, nothing says 'I want you' more than a fountain that spews lube. We're not sure why you would need so much lube, and the benefits of having it as a center piece have also been lost on us. It is kind of mesmerizing though…
7) My Private Pillow
The guys who made My Private Pillow told The Huffington Post that the average American has six pillows. If that blows your mind, check out what these guys have come up with; a purpose for all those extra pillows that you throw off the bed every night. My Private Pillow has a secret pouch where you can hide all your weird toys. Or anything really. The idea being that nothing is closer to you at night than your pillow, so it's the ideal place for storing items that you would need safe and easy access to. Seriously? Who needs to keep their lube safe? And since when has a bed-side cabinet been hard to access?
For those eager (or curious) to visit an expo in the UK, the ETO Show will take place in Birmingham this June. The show brings together some of the biggest names in the industry and will showcase an array of wonderful and weird toys. Take a Birmingham escort for a fun day out and discover some of the future trends in the adult industry.
---