The Game Of Thrones Porn Parody Is Coming
May 24, 2016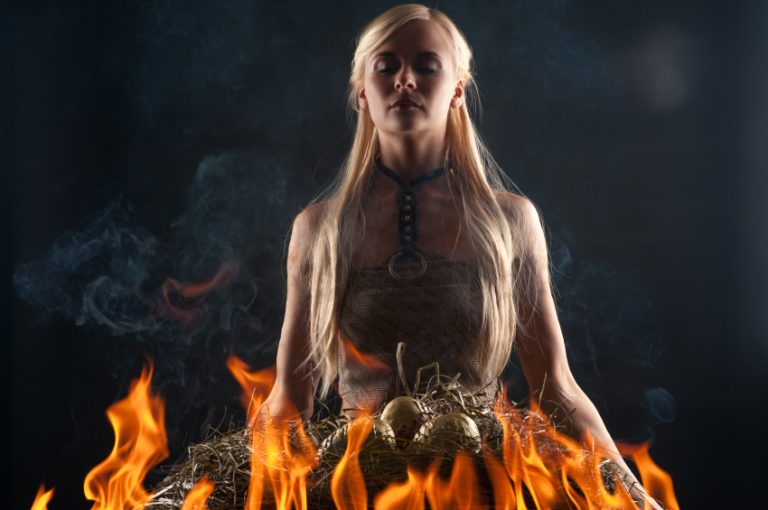 ---
Unless you have been hiding under a rock, you'll know that Game of Thrones is one of the biggest TV shows out there at the moment. It is brutal, with action, gore, and death to keep you entertained. However, it also contains lots of nudity, sex, and kinky stuff to distract from the violence.
Given how many sexy ladies and men appear in the show, it shouldn't be surprising that the show has become one that people love to fap to. They like to see the kinky characters get their tits out, fucking each other hard and fast as they try to successfully play the Game of Thrones.
There are plenty of porn parodies out there for the show, with such titles as "Winter is Cumming" and "Game of Bones", but Brazzers are working on their own… and this one is going to be a little different to the other parodies out there.
Keen to enjoy some really kinky Game of Thrones porn with a difference? Brazzers might just have it, and here on the XEscorts blog, we take a look at what you can expect from the Game of Thrones porn.
Contains scenes of a sexual nature
In the earlier seasons, Game of Thrones didn't shy away from nudity and sex. In fact, they embraced it. Sex became just as much a part of the show as politics and death, and they even hired porn stars to appear in some scenes.
However, the show then seemed to shift its priorities. It might simply have been to allow the creators to focus on the plot instead, but we soon found that we were waiting for the warnings at the beginning of the show to find out what would happen.
How many of us were disappointed when we weren't told that the episode "contains scenes of a sexual nature"? Now, this left a lot of people longing. They wanted the sex that had become such an important part of the show, and that, unsurprisingly, prompted parodies.
The porn parody with a difference
Most porn parodies tend to involve little more than costumes, similarly named characters, and sex. That's about it. Sure, there are some people out there like Axel Braun who produce amazing porn parodies that are actually a lot like the shows and films they are based on, but most don't put in that same effort… which is a shame, because porn parodies are growing in popularity.
However, there are people out there working hard to make porn parodies you want to watch. Instead of them simply being sex in costume, they want to give you a story to enjoy. Sure, most of it will be sex, but adding a story to it means you'll want to keep going back for more.
Brazzers are currently working their way through a new series they call "Storm of Kings XXX". This Game of Thrones porn parody has episodes running between 35 and 40 minutes long each, and we have been told that "8 to 10 minutes of those minutes are devoted to story".
Not enough for you? It seems that "there are also battle sequences and at least one dragon" to see on the screen, as well as plenty of sexy ladies to keep us entertained.
Game of Thrones porn
It basically is the kind of porn we were hoping to see when people started to create Game of Thrones porn parodies. The reason for this, it seems, is because the writer and producer of the show is a fan of the series.
Dick Bush (yes, that is his real name) is using his XXX porn parody to explore the kind of scenes that he wishes had been a part of the show. He wanted to see Daenerys on the throne with Jon Snow, so in his parody you see the two fucking on the iron throne. He also wanted to see dragons, so you get to enjoy people being incinerated by a dragon's fiery breath.
When we see sex in the TV show, it doesn't last long. It usually is just a few seconds of thrusting and that is it. The parody changes that, allowing you to watch minute after minute of kinky sex with your favourite characters.
Will the parody be successful?
Given how many people have been taking to social media to complain about the lack of sex in the latest seasons of Game of Thrones, we can imagine that the porn parody will be fairly successful. People might be curious, choosing to look at it and see if it offers them all that the TV show promised but with more sex, but if they are expecting a faithful copy, they will be disappointed.
That said, it is definitely not the worst parody out there. It gives you what you want, by combining some of your favourite characters from the show with more nudity and sex. The names, as you might imagine, have been changed, but that doesn't stop us from looking at the blonde bombshell and saying "that is clearly Daenerys".
Should we be expecting more parodies like this to hit the market? Are you a Game of Thrones fan, or are you now totally fed up with hearing about the show? We want to hear from you, so let us know what you think either by leaving a comment in the box below. Latest posts by Lara Mills
(see all)
---