Are We Getting Bored Of Traditional Porn?
January 12, 2017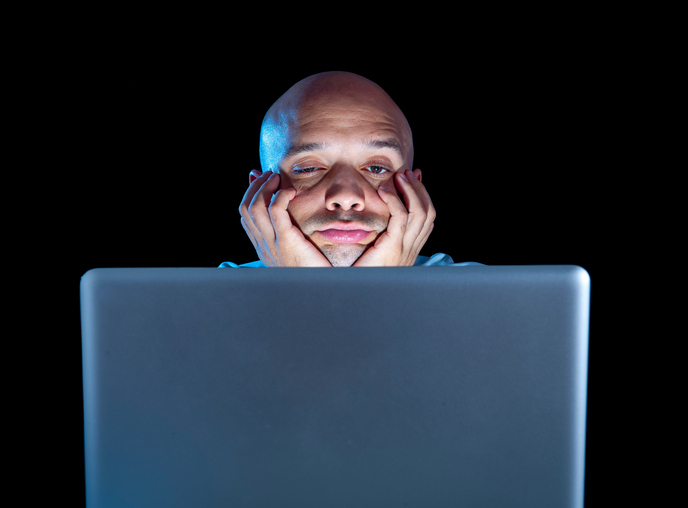 ---
Porn is a big deal. It is one of the most searched for things online, and there are so many different websites out there for us to choose from. This means that we can always find new porn to watch… but the problem is it tends to be a little bit same-y after a while. Traditional porn has started to get boring.
It isn't often we get the chance to see some fresh porn. The videos tend to follow the same routine, so if you have seen one you have seen them all. Because of this, a lot of people are totally fed up with traditional porn. So what are the alternatives?
Virtual reality porn
It is fun to watch videos sometimes, but many people find that they need a little more. They want to have more control over what happens in the videos, which is why virtual reality porn has become such a big deal.
You don't even need a virtual reality headset to enjoy it. Your phone will do. This means that you can find your favourite VR porn and jerk off to it without spending a fortune on a good headset.
If you do buy a headset, you'll find that porn is even better than ever. You become totally immersed in it, and it feels as though you are really there with the hottest pornstars. It has become one of the most searched for items on popular porn websites for a reason. It is the perfect way to mix up traditional porn with new technology for an unforgettable experience.
Jerking off instructions
On the other side of things we have people who want to have less control while watching porn. We don't mean that they want to watch a predictable video. They want someone to tell them what to do, which is why jerk off instructions or jerking off instructions have become so popular.
Often shortened to JOI, these videos feature a hot and sexy lady on their own in front of the camera. They will slowly touch themselves and turn themselves on. They will bring themselves to orgasm. But it isn't as simple as that.
The entire time they are telling you how to touch yourself. They will tell you when to take your cock out, when to stroke it, and when to go faster. They will even tell you that they are about to cum so that you can time your own orgasm to meet theirs. It is incredibly kinky and a growing trend on porn sites.
Audio only
You might find that the visuals of porn can be really distracting. You will be getting close to orgasm as the couple fucks on screen only for the camera to cut to the man's cock. This can really kill the mood and ruin the moment for you.
Audio only porn has become even more popular. Sometimes it is someone masturbating and telling you their fantasy as they do. They might even say that they are imagining you touching them while they suck your cock. It is a huge turn on to hear it, especially when they are speaking and start to moan.
It is a big deal on websites like Tumblr. The Tumblr blog Sounds of Pleasure is a popular one to visit, particularly thanks to the 100 to 1 challenge. This challenge requires you to record yourself masturbating… except you have to count down from 100 to 1 and see if you can reach 1 before you cum. Many use these recordings to test themselves before they decide to share their own.
Erotic sex stories
A lot of people don't find the idea of watching porn that attractive. They feel like it is overrated and too routine. But they also find the idea of listening to someone jerking off to be a turn off. So what are the alternatives for them? Erotic literature and sex stories.
Erotic stories can cover any subject… even those not physically possible. You want to read around aliens with mind-control capable of making you cum by simply saying the word? Maybe you'd rather read something a little more taboo such as step-mother and son? You might even simply decide that you want a simple story of a couple's first fuck.
You can let your imagination go wild. There are so many websites out there for you to enjoy erotic literature on. In fact, we have a few stories here on XEscorts! Why not take a look at our erotic stories and see if they can turn you on.
Do you still watch traditional porn?
I'll happily admit that sometimes, a porn video isn't enough. I want something more exciting, something a little different to turn me on and leave me feeling as though I've been slowly seduced before I cum. Given how popular the alternatives to traditional porn are, it seems I'm not the only one.
How do you feel about the subject of traditional porn? Do you think that traditional porn has had its day and that we should start looking for more fun porn elsewhere? Or are we looking at the wrong type of porn?
We want to hear from you. You can vote in the poll below to tell us your thoughts or you could leave a comment in the comment box. Are we really getting bored of traditional porn? Latest posts by Lara Mills
(see all)
---