Getting To Know: Ann Denise
April 18, 2014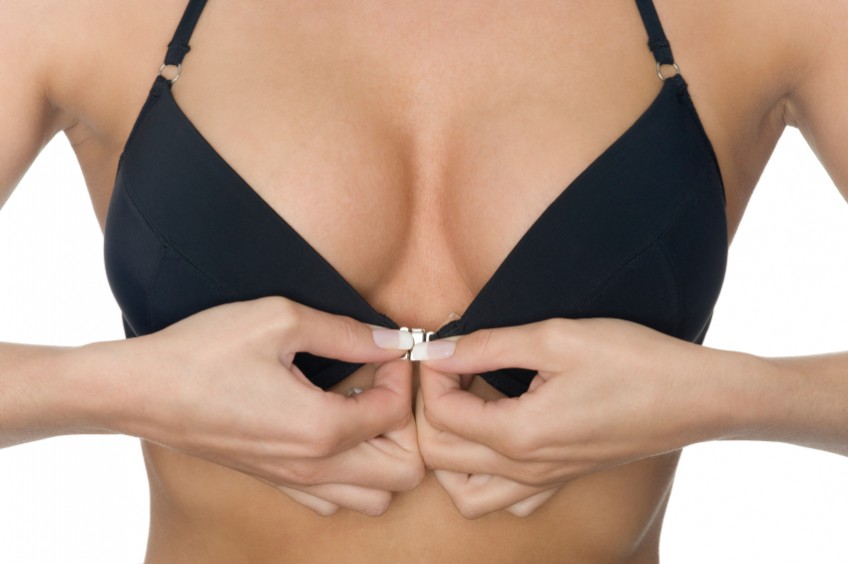 ---
Few Brits have modelled for Playboy, but Ann Denise has done just that. A makeup artists and former gym instructor from Manchester, this busty brunette is as hot as it gets. With credits in both Nuts and Zoo, she is no stranger to tasteful nudity, but after a photographer recommended her to Playboy she leapt at the opportunity. We're glad she did!!
Proud of her roots
Denise is often described as a typically English model, which she embraces completely. In a recent interview for Playboy she described herself as "a proper Manchester girl" and added "We're known for our football – or as you Americans call it, soccer". It was in her hometown that she got into modelling – starting at 17, Denise did a lot of promotional modelling for clubs and bars in Manchester. Over the following years, she began building an impressive portfolio; modelling mainly for fashion shoots and calendars, but admits that her main focus at that point was on her studies; "I was approached my some big companies when I was in college but I turned them down to concentrate on my studies." 
It was during her time at college that Denise focused on keeping in shape, and learned to love her body. While at college, she taught dance to under privileged children at a youth club which helped her keep fit. After graduating from University, she trained as a gym instructor and got a job at a gym. Does she still regularly hit the gym? "I was a bit obsessed with working out!" She told Platform5. "But now I work in an office during the week and any free timeI have I do photo shoots… so I'll probably be obese soon haha!" Her curvy figure is part of what makes Ann Denise so sexy, and why we simply can't get enough of her.
Becoming a Glamour Model
Denise was recently asked during an interview with alwayscinema about her transition from fashion modelling to glamour modelling, and what were her reasons behind the switch. Denise confessed that she's always been very body confident and wasn't nervous about stripping down in front of the camera. Nevertheless, she did care about what others, including friends would think. "I'd thought about doing topless for a while but was worried about what people thought. I talked to my friends about it and they said they'd support me and I'd be great so I got really excited!" We are also excited at the prospect of seeing more of her and her 30E breasts!
Making it to Playboy
Despite her success in the U.K, Denise was keen to break into the states and to make it into one of her favourite magazines; "I've always wanted to shoot for Playboy, so I was really excited." She recently completed her first nude shoot for Playboy, and confessed that she is thrilled with the results. Talking to Playboy, she tells us a little about the set; "For this set, I wore a bright floral bra and a really cute pair of panties…The light was great, late morning and streaming through the windows. Very fresh, and very, very sexy." For those who want to see the pictures from this set, head to Playboy.com. There's also a short video of the shoot, which we definitely recommend.
What Does the Future hold for Ann Denise?
It seems that Denise is keen to continue modelling, hoping that she'll get the chance to model for her favourite lingerie companies; Ann Summers and La Senza in the near future; "I love Ann Summers lingerie as they do really kinky stuff! I'd love to model for them one day." Denise also has her eyes set on the big screen, hoping to land a few acting parts; "Yes I've always wanted to be an actress, I know I'd be good at it! I once acted in a play where I played 3 main characters with completely different personalities, I love a challenge!"
If that's not impressed you, this curvy lass is also currently training to become a counsellor and hopes to support and encourage women to love their figure. In a nutshell, Denise is going to be around for a while…and we're glad to hear it!!
There's plenty of sexy Manchester girls
Unfortunately, this sexy star is already taken (and they even have a dog together called Teddy….). Don't despair! There are plenty of gorgeous Manchester escorts to choose from that promise to rock your world and make your wildest dreams come true. So what are you waiting for? Browse through their profiles until you find an escort in Manchester that ticks all the right boxes. All that's left to do then is pick up the phone. What are you waiting for?
---