Getting to Know – Stoya
April 17, 2014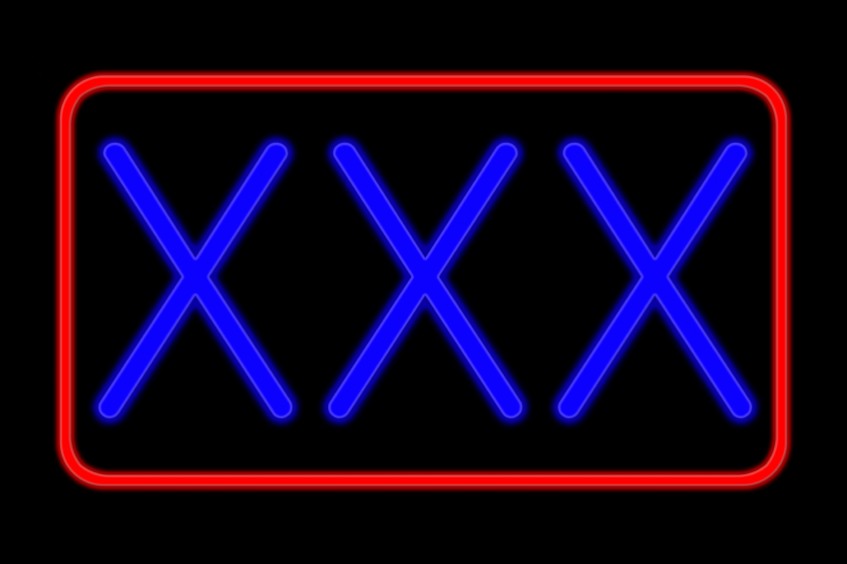 ---
Stoya is not your average porn star. For one, she was Digital Playground's first alt porn contract girl, carving a niche for herself in that particular world by appearing just that little bit different than the average porn chick. Her shoots have always been done with creative edge and she's never been afraid to experiment on screen. Stoya has also continued to learn and explore things outside of her profession, refusing to lie back and coast through her career. Subsequently, she has established herself as an eloquent and witty writer – writing for Vice, New York Times and Esquire. She also creates her own clothing, which she has worn in many of her scenes and during conventions and is a keen dancer.
Getting into the Industry
Stoya who says that she has always felt comfortable with her body and being naked, began professionally posing for pictures for a friend. Her pictures were quickly noticed and she was offered several contracts, eventually turning to modelling and working for alt-erotic websites. She was later contacted by one of the websites she worked for and asked if she would be willing to do a soft-core scene. Stoya admitted the decision was not made instantly: "I was like, 'Well, do I want to be a politician? Do I want to work with children?' No, not really. I might lose a couple of friends who are more like uptight acquaintances. That didn't worry me. I looked into the safety aspect and said, 'Why not?'" We are glad she took the plunge! Since her first scene Stoya Video Nasty, Stoya has performed in over 50 films including our personal favourites; Jack's POV 9 and Voracious. Stoya is confident that she will continue to perform in the industry but will remain part of the alt porn scene, stating that few adult films interest her and that she prefers those with artistic and fetish themes. She has also moved towards directing and is self-funding her first film, which began shooting in February.
Branching Out
As Stoya's popularity grew, she decided to turn to writing and social media to voice her opinions, general musings and give a personal insight into the industry. What prompted this transition? "I started realizing that when you deal with members of the press — especially when it's in the kind of environment where people would come to the Adult Entertainment Expo in 2008 — some of them literally sit down and go, 'So, how messed up was your childhood? How much do your parents hate what you do?' It's like, 'Dude! You're, like, coming off super combative!"
Such attitudes encouraged Stoya to start a blog, giving her a platform to say things for herself and without worrying how editing or biased journalists may skew her opinions and misquote. Stoya then moved to Tumblr, which has been attracting hordes of fans ever since. She continues to post frequently, and after being offered a contract by Vice writes witty, frank and often eye-opening articles for them too. Her articles cover a variety of subjects from the false conception of beauty to how to make it in the porn industry. So does she consider herself a writer? "…people started assuming I was a writer. I mean, I write things and put them up on Tumblr, but I don't know if I'd call myself a writer. Someone from Vice interviewed me, and I jokingly said I wanted to write for them. Well, they hired me, and I was like, 'Crap.'" Stoya's eloquence and honesty make a refreshing read, and for her fans it brings them one step closer to her world.
Another way for fans to get close, is through Fleshlight.com. A unique site that made their mark selling exact replicas of prominent porn stars for your own fun and pleasure. Stoya is one of the few "Fleshlight Girls" to have had all three moulds made, and for under $70 you can have your wicked way with this gorgeous girl. Stoya is proud of her moulds and often visits expos and promotional events to sign the toys for fans. Sexy, likeable and down to earth – could Stoya be more perfect?
Arrange a Date with a Hot Bedford Escort
Stoya is known in the industry for her unique beauty, as are the English escorts. With a variety of girls to choose from, you are sure to find an escort that ticks all the right boxes.
If you are looking for something in particular, XEscorts has an easy-to-use escort search facility which will narrow down your search. If not, simply browse through the verified pictures until you find one that you like. Each profile contains all the information you need; services offered, prices, availability and prices. You can even read the reviews left by previous clients to ensure that the Bedford escort you choose if the right one for you. The hardest part will be making a final choice. It really is that easy!
---