How To Make The Most Out Of Cock Rings!
April 19, 2018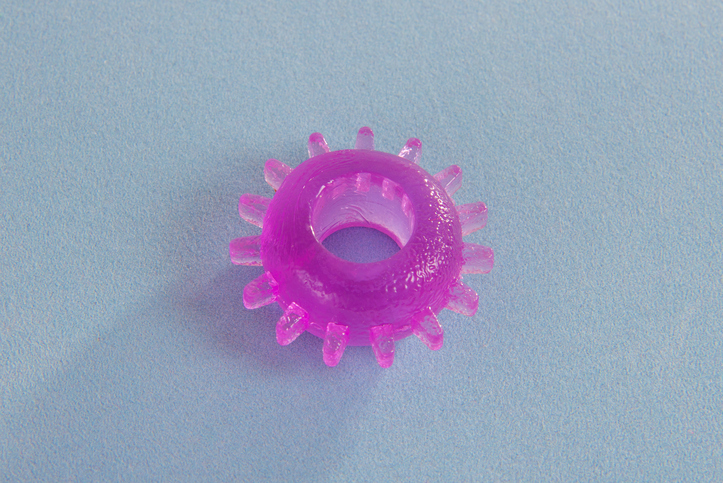 ---
When it comes to the best sex toys that you should use, cock rings are definitely up there. If you don't own one already, you should. Not only are they a cheap way to add an extra thrill to sex, but they also have a number of fun benefits!
The problem is that many people aren't entirely sure of how best to use them. They think that it is as simple as slipping it on and that you can go for hours. That isn't the case, so here's my guide on how you can make the most of cock rings.
The many benefits of rings
If you are hoping to ensure your cock stays harder in bed, using a ring is a great way to do that. They help be restricting the blood flow from your penis, which can keep you harder for longer. It can also help to make you last a little longer in bed, ensuring you can go for marathon sex sessions if you so wish.
Some rings also come with vibrating bullet attachments. In the right place, these attachments can help to stimulate your partner while you fuck. It can tickle their clit or vibrate on their perineum, which can help to make them feel good.
There are so many different varieties when it comes to cock rings. Some are specifically just for your cock, while others can go around your balls. They help to put a little distance between your body and your balls which can help give you some of the best orgasms of your life.
Slipping the ring on
Actually using the rings is easy enough. A large number of them are made from silicone so that they can easily stretch around your penis, and they are designed to fit many cock girths. Even then, however, you might find that you have difficulty slipping it onto your dick.
A little water-based lubricant can make the difference. It makes slipping it over your dick easier, as it provides the right amount of lubrication. It also means that you can reposition it easily, should you find that it is in the wrong place.
Something to note is just where the bullet is, if your cock ring has one. Make sure you place it in the perfect position to help stimulate your partner's body. It is far easier to adjust it when you first apply the lube.
How tight should it be?
Yes, cock rings are supposed to be tight in order to help restrict the blood flow. However, they shouldn't be so tight that they are painful or uncomfortable. If you find that it starts to hurt and cause you pain then you should remove it immediately in order to prevent causing yourself any damage.
The best thing to do to ensure it fits is to try it before you jump into bed with someone. Don't just put it on before sex, just in case. Try it on your own first. That way, if it doesn't work for you, you can get a new one.
Not sure if it looks right on you? A well-fitting cock ring will help to make your penis look a little bigger, with the veins becoming more pronounced. The shaft might also look a little red in colour to show that the blood is being restricted. However, if it hurts, take it off!
What about the right position?
One of the best things that you can do when enjoying using a cock ring during sex is to give your partner control. Allow them to go on top and control just how fast and hard you fuck. It'll allow them to get the best stimulation while you fuck.
Something else that will help is to not thrust during sex. It'll be so much better if you instead grin. Let your partner grind on your cock. It will feel amazing and ensure that you are hitting their sweet spots while you fuck.
When sex comes to an end, make sure you take the cock ring off as soon as you are able to. This will prevent it from causing any damage to your penis. As a good rule of thumb, try not to wear a cock ring for longer than thirty minutes at a time. This will help to prevent it causing any permanent damage to your penis.
Why we love cock rings
Cock rings are some of the best equipment you can use in the bedroom. They can make your cock look bigger and more impressive, while also helping you to last longer in bed. It'll feel great for you both and lead to some of the best sex of your life.
They are a great tool to have in your goodie drawer, as they can really enhance sex. Plus, they are relatively cheap to buy. Tell us about your experiences using cock rings in the comments below. Do you feel that they enhance your sex life? Let us know! Latest posts by Lara Mills
(see all)
---