Is Bondage Abuse?
August 13, 2015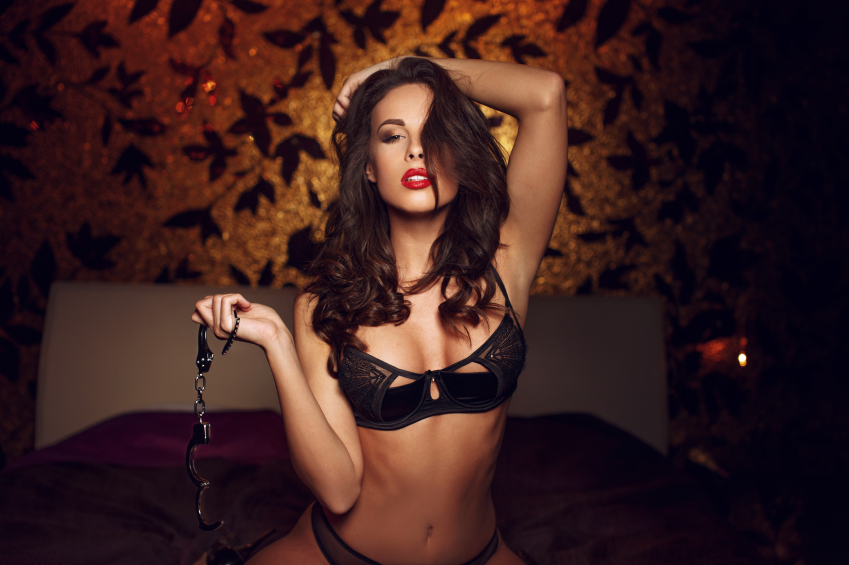 ---
As much as we might hate the series, the Fifty Shades books and films have well and truly brought BDSM into the spotlight. While bored housewives around the world are thrilled to be reading about Christian Grey's antics in the red room with Anastasia, the rest of us are horrified at the things we see described on the pages, and we can't wait to put them down.
The world seems split when it comes to bondage. Some think it is a lot of fun to do, and that being able to trust someone so completely that you give up control is a great feeling. Others think that it is nothing short of abuse in the bedroom.
So, is bondage just abuse, or is there something more to it? Here on XEscorts we take a look at both sides of the argument to settle once and for all if BDSM is abuse.
The British produced porn ban
You'll probably remember way back in December last year when it was discovered that UK-produced porn had been quietly censored to restrict the kind of content that they could show. Of course, when someone tries to "quietly" do anything relating to sex, we tend to hear about it.
Basically, an amendment was made to the Communications Act of 2003 and that meant that the Audiovisual Media Services Regulations 2014 now required online porn (video on demand) to adhere to the very same guidelines that DVD porn must follow. It sounds pretty simple, but when you take a look at the list you'll be surprised about what was banned.
Things like face sitting, fisting, and humiliation were banned. Probably because someone out there decided that we should all be having really boring sex instead of showing these exciting and fun sex acts in porn… because we all know that porn corrupts young minds, right?
If those banned acts weren't strange enough, they also banned spanking, caning, aggressive whipping, and even penetration by any object "associated with violence"… which rules out police batons being used as dildos, even if they are well-lubed and the woman is crying out in pleasure as it slides into her.
Those who missed this news (and we don't know how that happened) might vaguely remember the protests that happened outside of parliament that brought this issue well and truly to the attention of the British public. People took to the stress outside of parliament to take part in a face-sitting protest to show how ridiculous it was. They pointed out that these severe restrictions on UK-produced porn "appear to make no distinction between consensual and non-consensual practices between adults", and marks all BDSM as "abuse", even if there is consent.
Consent doesn't stop it from being abuse
Of course, there is the argument that, even with consent, you are still being abused or abusing your partner. You could take things too far and really hurt them (and not in the way they wanted it), which crosses the line between abuse and fun. There is also the idea that they will be doing it simply to please you and so you are controlling them, which makes it another form on abuse.
We see Christian Grey taking it too far in the Fifty Shades books and films. For example, the scene where he gives Ana "six of the best" with his belt and she is clearly not enjoying it. She has trouble breathing while he does it and makes her count every stroke, and yet he still continues.
He addresses this later on in the second book, where he puts the blame on her. Because she didn't use the safe word, he suggests that it is all her fault that he took it too far. This, of course, ignores the fact that she can barely breathe to count the hits as they come.
Many doms have spoken out about this abuse, stating that they have such a strong respect with their client that they know when to stop, even if the client doesn't say the safe word. Laura Lee spoke out about it on the Escort Ireland blog, saying that "when feigned distress becomes real, I stop. Always", showing that you can stop even if the safe word is not used but you can see the client is not happy.
Of course, Fifty Shades also shows an innocent woman (who apparently has never masturbated in her life) going along with the dark things that Grey wants to do to her. At no point does it seem as though she is doing it because she might actually like it. She does it because he wants it, and so she is manipulated by her abuser (which is what we can pretty much all agree that Christian Grey is). With stories like this everywhere, it is hard to think of bondage as anything but abuse!
The truth about bondage
To the world it seems that bondage is just abuse that people keep in the bedroom, and yet more and more people are eager to get involved and try it out. After all, when the TV show 'This Morning' hosted their 'Bondage for Beginners' masterclass, the products shown on their sold out within no time. Clearly, we are interested in bondage. But is it really abusive?
The whole point of bondage is that you have to trust your partner to know when to stop and when to take it that little bit further. If you don't trust them to stop if you aren't enjoying yourself, you won't feel comfortable with what is going to happen. That is when it crosses the line, because you aren't going to enjoy yourself if you keep worrying that they'll take things too far.
Mutual respect is a huge part of bondage. If you have it you will have a fantastic time. Your partner might tie you up and do some dirty things to you, but if you consent and make it clear that you want to stop things will never go so far that you can't talk about it.
Safe words are such a big part of BDSM. If you don't use it, your partner won't know if you aren't actually enjoying what they are doing to you. However, many see using a safe word as weak. That may be why Anastasia never uses it during Fifty Shades, because she doesn't want her beloved and abusive Christian to see her as anything but his equal.
Using the safe word doesn't mean you want to give up. Some people will use it to take a break and catch their breath, while others might decide to talk about what has happened. It could be that you really enjoy it when they pull the ropes tighter and press your body against them, but you perhaps don't like the way that they are spanking your leg in the process.
Personally, I don't think that bondage is abuse. Abuse would be carrying on when your partner wants you to stop, or forcing them to do something that they clearly do not want to do in the first place. Consenting to bondage doesn't mean that you are going to be abused. Abuse comes into play when, as we see in Fifty Shades, it is taken too far.
That's what I think, but what do you think? Are bondage and abuse too close together, or are they two very distinct things? Let us know what you think by leaving a comment in the box below and joining in the discussion. You could even tell us what you'd like to read about next here on the XEscorts blog. Latest posts by Lara Mills
(see all)
---
---