Is Making A Sex Toy Really That Hard?
May 25, 2015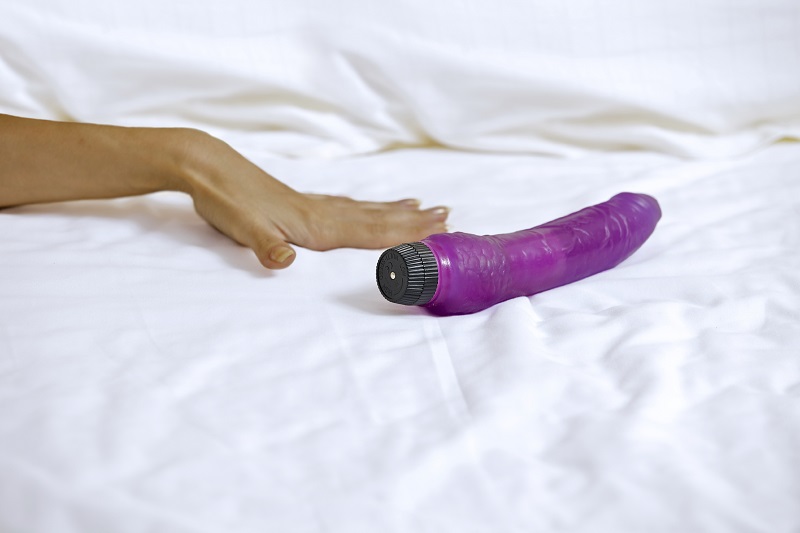 ---
Sex toys are everywhere. It is hard to escape them, and if you have ever used one in the bedroom you will know why. Not only are they great for a little solo fun, but they can make sex even better and have your partner begging you for more.
However, sometimes you'll find that the toys aren't as good as you were hoping for. The way some people talk about them, you'd think simply looking at the toy will make you scream in orgasm. When that doesn't happen, it can be disappointing, especially if you know what the toy is missing.
Those who work with sex toys make it seem like the hardest job in the world, but is that really the case? Is it really so touch to design and create your own sex toy?
Design A Sex Toy Competition
The sex toy website Lovehoney decided that it was about time they let others have a go at designing a sex toy, given how many people complain that their toys don't quite fit their needs.
The Design A Sex toy competition offers those with fantastic ideas for a brand new sex toy the chance to pitch their design Lovehoney. Not only could they have their sex toy brought to life by the company, but they could also win £100,000 in the process. Not a bad idea, huh?
The competition was first launched in 2009, and a man named Trevor Murphy had an idea. What if there was a sex toy you could use to simulate oral sex? Something that gave you the sensation of someone licking your clit while you were alone, without having to persuade your partner to get down on do their duty?
Well, his idea became a toy known as the Sqweel, and it was hugely successful. They managed to sell over 100,000 units, and it all came from one little idea.
The best ideas
Clearly, this is a great way of getting new ideas for toys. With the amount of units the Sqweel has sold, and the fact that the Dublin creator Trevor Murphy has now moved to Canada, you can see why it is tempting.
They want people to have the best chance with their ideas, and so they have even included some top tips for those wanting to submit a design.
Lovehoney tells you to think about the area you want to focus on, and if it will do the job. If it is a toy for couples, does it focus on one person more than the other? Is it discreet looking in case it is accidentally discovered?
Despite all of these very useful tips, it seems that some people didn't quite get the idea. Lovehoney found many great ideas, but among them were some rather terrifying ones.

The bad ideas
Lovehoney decided to release some of the more unusual ideas they had submitted. Whether it was a clever way of letting future competitors know that these kind of toys don't work for them, or they just wanted to give us an insight into the weird and wonderful minds of would-be sex toy creators, we don't know.
However, what we do know is that we can definitely see why these ideas didn't quite make the cut. Some of the toys weren't really awful – it just seems they didn't quite fit the bill.
One creator wanted to make a vibrator that could not only get your g-spot, but would also go up your ass while rubbing your clit. That might not be a bad idea for those wanting to experience double penetration, but when the creator decided it would look like a camel, that turned people off.
Those with a shoe fetish might enjoy the appropriately named Love Pump, which effectively gave you a vibrating shoe to do whatever you want with.
The worst ideas
This is where the ideas take a turn for the really bizarre. That's right, a vibrating shoe was not the most horrifying design. One person decided that butt plugs need an update, and that they would cater for multiple needs at once. However, instead of simply putting a vibrator in it, they attached a bottle opening to the end. Yes, really.
Another creator decided that the balls don't get enough attention during sex, and that the most enjoyable thing you could do is give them a tool to massage their balls. They designed a toy that looks like a small octopus, so that you can massage one ball at a time.
For one creative mind, they wanted to make sure they had a toy that could be used by men and women. Their toy was designed to work in three different ways: as a vibrating dildo, as a male masturbator, and as a biter. Yes, they effectively wanted to add moving teeth to the end of a fleshlight.
Possibly the strangest toy on Lovehoney's list is the Boo-Ghost Pleasure Pal. This toy is designed to look like one of the ghosts from Pacman, and if that hasn't turn you off, maybe the other details will.
They decided that giving it googly eyes would enhance its appeal, and created a "penis cavity modeled (sic) after real haunted cave". If that hasn't terrified you enough, then maybe the fact it would be "dishwasher safe" and that it would also have an "ectoplasm lube reservoir" might.
Can you do better?
Given some of the ideas we've outlined above, it's clear that designing a sex toy isn't as easy as we first thought. Trying to find that niche, as Murphy did with the Sqweel, can be tough.
However, the competition is open for anyone with a good idea, so it is definitely tempting to try it.
Do you think you can do better, or could you improve some of the ideas shown above? What is your favourite toy to use in the bedroom?
You can let us know your thoughts on the competition itself, or on your favourite sex toys, by leaving a comment in the box below. Can you do better? Prove it! Latest posts by Lara Mills
(see all)
---