Keep It Down! Police Called Over Loud Porn
March 24, 2015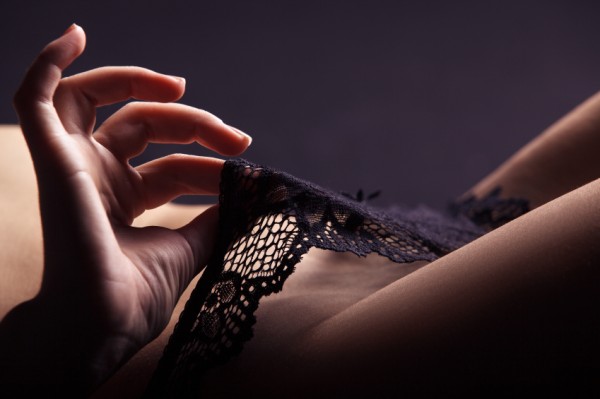 ---
There isn't anything worse than hearing other people having loud sex. The banging of the headboard against the wall, the creak of the mattress, the loud moaning and the "oh fuck yes" being screamed over and over again makes you think "why am I not having sex like that?"
Well, actually there is. You could be the one responsible for those loud noises and screams. Doesn't sound so bad, right? What if your neighbours heard the noise and, instead of knocking on your door and telling you to keep it down, they called the police on you?
"Fuck me hard!"
Those living in a block of flats in Kaohsiung, Taiwan, were feeling increasingly frustrated. They were getting woken up and being kept away by a couple having sex loudly and a hell of a lot more regularly than their tired neighbours wanted them to.
They said that the main noise disturbing their sleep was "a woman… screaming loudly".
However, every time the neighbours began to investigate the source of the noise they were left clueless. They couldn't figure out exactly where the noises were coming from and who might be responsible.
Some even thought that "it was impossible for anyone to have sex for so long and so often", and so they decided the best thing to do would be to call the police.
The sound of the police
After far too long putting up with the noise and being unable to find the source, they called the police to investigate. The local police chief, Wu Ching-shu, told reporters that "the phone calls were always the same. A woman was screaming loudly, and for a long period of time."
Clearly the neighbours in the building made no efforts to hide their frustration, as he went on to say that the "residents said it was a couple being intimate, but not private."
The police began to investigate the area to try and locate the source of the noises, but like the neighbours before they couldn't find anything.
After a long time searching and knocking on doors, they finally managed to find the culprit.
BUSTED!
"The noises were eventually found to be coming from an apartment owned by a tenant who was a single man," Wu told reporters when they eventually found the source of all the noise.
He had no girlfriend and no regular sexual partner, which left neighbours wondering just how the man could be the source of the noise.
Police and neighbours weren't content to simply leave it at that, and so they confronted him about the noises.
"When we asked him about the noises he admitted to watching pornography on a regular basis. He also told us that he often watches it with the volume on very high."
Learnt his lesson
The neighbour was warned that if he could not "keep his hobby to himself" and "stop disturbing neighbours" then he would be prosecuted for disturbing the peace. So far he hasn't been in any more trouble.
It is a hard way to learn that lesson, but it is important to keep the noise down with sex and with porn.
There are many different ways you can put a cork it in. If you are watching porn, having the volume turned right down can help a lot. People tend to watch porn for the visual cues anyway, so volume isn't always needed.
If you are someone who enjoys hearing the moaning and groaning, wear headphones. They might feel a little uncomfortable to wear, and if you live with others you might still need to keep the volume down just in case. Think about it… would you rather have no-one know just what you're watching while wearing headphones or have everyone know just what you're up to?
Silent is sexy
When it comes to sex it can be a bit tougher to keep the noise down. If it is good, and we hope it is, holding back from screaming out loud can be hard.
However, holding back the noise can make it far more intense and interesting. Seeing your partner biting their lip as they try to keep quiet is a huge turn on, and it spurs you on to see if you can get them to make noise.
If you cannot stop yourself for yelling, there are a few alternative suggestions. Some say that wearing a ball gag is a physical reminder to not make as much noise, but the idea of wearing one simply because you're loud in bed doesn't appeal to everyone. Instead, have some pillows on hand. Biting a pillow to stop yourself from screaming in orgasm is a hell of a lot sexier.
Can you keep it quiet in bed or do you tend to let loose and make a lot of noise? Latest posts by Lara Mills
(see all)
---