Lara Croft Sex Doll Might Be Coming Soon
October 31, 2016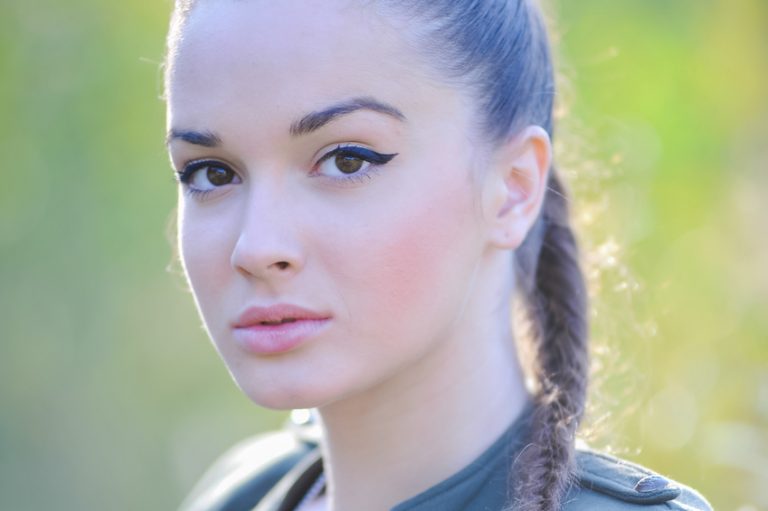 ---
Gamers will be happy to admit that Lara Croft is one of the sexiest women out there. The iconic British heroine stars in the Tomb Raider Franchise, and has been brought to life in games, comics, and even films. Angelina Jolie took up the role in the movies, and all it did was make us love Lara even more.
It seems that our love for Lara goes even further. The sexy figure turns so many people on, and it seems that we can't get enough. A sex doll company is now suggesting that they might be adding a Lara Croft sex doll to their line up!
Why are sex dolls popular?
The idea of buying a sex doll has become appealing to many people. Fleshlights are a lot of fun to use, but people think it would be so much better to have sex with something that looks like a person. They want it to feel more realistic when they fuck it.
This is where sex dolls come in. Sex dolls used to be very simple in design. The most basic you could buy were just inflatables with holes in them for you to stick your cock in. You could either slide your dick into the inflated mouth, ass, or pussy. Now they have changed into something more complex and a lot sexier.
Many sex dolls have been created to look more realistic. They have soft skin, smooth to the touch. They have hair that feels like real hair, and sometimes it is.
You can even buy some that have been designed to look like celebrities, and as you can see above, you can actually buy one that looks like Angelina Jolie! That is one step closer to the Lara Croft sex doll… but we aren't quite there yet. This is where RealDoll comes in.
The Lara Croft sex doll
The company pride themselves in making realistic sexual aides, and they believe that the next product they might be bringing out will be the sexy Ms. Croft.
The CEO, Matt McMullen, explained that it would "make fantasies come true", as "a lot of prepubescent boys grew up playing Tomb Raider and were probably thinking 'wow I'd really like to meet the real Lara Croft and get to know her'".
Of course, this isn't the only appeal in making a Lara sex doll. The CEO points out that "a character like Lara Croft would probably be more popular than an actual celebrity, and the reason for that is she's actually a character."
He believes that the sexy silhouette of Lara will turn her into one of their best sellers that we just cannot keep our hands off. It sounds intriguing, and I would love to see just how the doll turns out.
Fulfilling a fantasy
The reason that so many people are drawn to sex dolls is because they fulfil a fantasy. Lara is one of the sexiest characters we have seen in video games, and has set the bar for badass women. Yes, she looks hot, but she can also take down a T-Rex with her dual-wielding capabilities.
Sounds like a dream, right? No wonder so many people are keen to see her turned into a sex doll. McMullen hits the nail on the head about the appeal of her, stating that "an underlying fantasy of meeting this character would make such an experience", as she is a truly unforgettable lady.
But would you want to fuck a sex doll based on a game character? Would you want to fulfil this sexy fantasy with a sexbot? Or would you rather just let your mind do the work while you replay the classic games or the recent reboot?
We want to hear from you. Let us know whether you'd support a Lara sex doll or if you'd rather see her untainted. After all, we've already heard of the porn parodies like 'Womb Raider'. Can it really get worse? Latest posts by Lara Mills
(see all)
---
---