The Man With Two Dicks (Picture)
January 14, 2015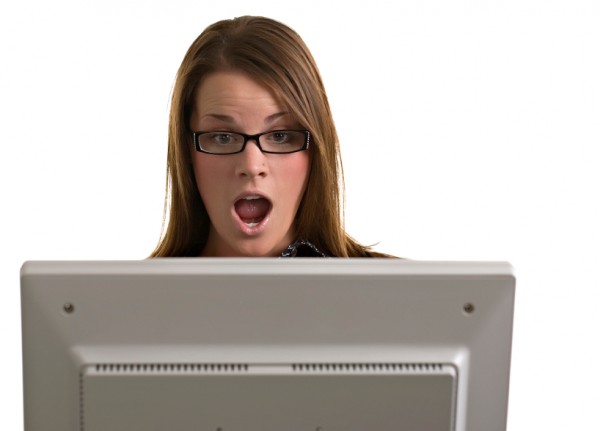 ---
I was looking through my work emails and found one of the most insane stories I have read for a while. I opened up the email and was immediately met by a picture of a man with two dicks. Hardly what I expected whilst I was eating my Bran Flakes!
Apparently this condition is called diphalia. Now having two dicks sounds quite interesting. Double the dicks; double the fun right? What better way to stand out from the crowd than having willies. The women (and men) out there are very likely to want to see it in action won't they?
Still, I'm not a medical expert, but surely there will be medical issues attached to this. Would the second willy even work?
DDD
The guy whose rather strange crotch greeted me for breakfast goes by DiphallicDude (or DoubleDickDude, and latterly DDD), He is an American man in his mid-20s, living out on the East Coast. Beyond that, not much is known about who he really is as he keeps his identity private.
Now it appears that the guy has released a book. It is entitled 'Double Header; My Life with Two Penises'. It was released on Christmas Day and has been the best seller on Kindle for the last three weeks.
Well it seems that that DDD has slept with over 1000 people and is bisexual. That says to me that everything is in rather good working order.
But what would life have been like being born with two dicks? Well, in a recent interview with BBC Newsbeat. It appears his parents told him to keep his condition private and not to tell other kids about his extra friend (how he would have used a urinal god only knows)
Keeping Things Private
Quite amusingly, as a kid, he felt he needed to keep it private as he didn't want to make other lads feel bad about only having one. It was only when he was older that he realised that he may be the one getting laughed at. The innocence of youth eh?
When he was a teenager, he considered getting one of his willies lopped off, but instead decided to keep it as it was something he has always had, and it didn't really bother him. Fair play to him for having that positive attitude on things. He could teach most of us something about being comfortable in our own skin.
So have you read the book? Are you intending to? Do you have any questions about this guy you would live answered? Let us know in the comments section below or in the XEscorts forum!
---