Officer Assaulted With Tits!
July 20, 2015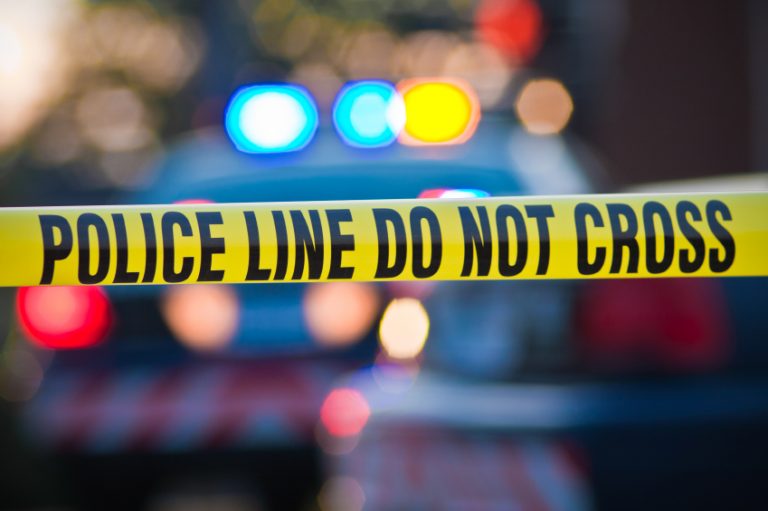 ---
A female protester in Hong Kong has recently been found guilty of assaulting a police officer. It's a pretty horrific crime, but it seems that when she hit him, she actually hit him with her tit. You really can't make this stuff up.
What's probably the most bizarre thing of all is that the woman at first was claiming that the police officer assaulted her by grabbing her boob. Now it seems that she has been found guilty of using her tit as a weapon against him. Yes, really. We take a look at just how this happened.
"A chaotic protest"
This all happened in Yuen Long, Hong Kong, back in March of this year. Some people in the area felt very angry about those who were trading across the borders, as obviously they were taking business away from them.
For Ng Lai-ying, who works at a shipping company, it seemed like a big deal, and of course it was! Here were some people taking business away without actually following the letters of the law as closely as her company was doing.
The 30 year old was there with several others to angrily protest against what was happening. With her was her 20 year old boyfriend, Kwong Chung-lung, and 22 year old student Poon Tsz-hang, who were also protesting against the cross-border traders.
While many protests do go according to plan and everyone is perfectly happy to hold signs showing how angry they are about something, some don't. The Independent described this protest as "chaotic", which suggests that this one definitely did not go according to plan!
Police intervention
As is often the case when protests go south, the local police stepped in to try and make things a little smoother. They were very eager to get the protesters out of the road where they were forming a block and onto the pavement.
Given the fact that there were, as the Magistrate Pik-kiu stated, "two groups of people expressing different points of view at the protest", the police were "there to maintain order".
After all, it would have only taken one car not stopping in time to turn the slightly chaotic protest into a riot.
So the police were doing their job, trying to move people along, when things took a turn for the worse. Lai-ying said that a police officer reached out to grab the strap of her bag to try and get her to move, but while doing so he grabbed her tit.
Lai-ying then immediately shouted "indecent assault!" to let those around her know what had happened. As you might expect, this loud shout by a woman claiming that a police officer had just assaulted her led to things escalating very quickly.
Both sides of the story
The police officer's reputation was left in tatters. After all, he'd just assaulted a woman at a protest while "moving her along", and so he had trouble going about his business at work.
However, we heard an entirely different side of the story when Lai-ying was taken to court for "obstructing police officers" during the protest.
The police officer in question actually suggested that, not only he not grabbed her boob, but she had actually used her boob to bump into his arm just so she could then claim assault for it!
Magistrate Pik-kiu then made a move that shocked Lai-ying, rejecting her claim in favour of the inspector's. He said that "you used your female identity to trump up the allegation that the officer had molested you. This is a malicious act."
Who do you believe?
Following this, the world has been completely split about which side to take. On the one hand, this could be a sexual assault, while on the other it could be trying to manipulate the law.
However, many are jumping to Lai-ying's defence, as pictures have hit social media showing their support. One user took a picture of herself in her bra with a sign over them, saying "New weapon in HK. HK girls can assault #HKPolice with their breasts".
There are some out there, however, who are standing firmly behind the police officer, as images from the protest itself have begun to surface. In the pictures you can actually see Lai-ying with blood pouring from her nose, suggesting that if anyone was being violent and assaulting during the protest, it was actually her.
However, whatever we think, the decision has already been made in court, and so Lai-ying is now awaiting her sentence.
Making a tit of yourself
The officer, despite the claims from those online that he is a "dirty cop", insisted that the suspect did bump his arm with her boob. Thankfully, he didn't seem to sustain any injury from this, but we are sure there are plenty of men and women out there who would not be at all disappointed if they were "assaulted" with tits.
Trying to take sides in this is very challenging. We might find this story on the surface pretty funny, but assault isn't really a laughing matter. Whichever way you twist this story, someone was in the wrong. Yes, protests can be challenging places to be, but that doesn't mean things like this should be happening there.
Given all you know about the situation, who would you say is in the wrong here? Do you believe that that the police officer did give the woman's boob a casual grab while trying to move her along, or did Lai-ying see the perfect opportunity to manipulate the situation?
At the end of the month, the defendants in custody for this protest, including Lai-ying, will be sentenced. Whatever we think, it seems the courts believe that Lai-ying tried to turn the situation around to her advantage. You can let us know what you think about this by leaving a comment in the box below to tell us your thoughts on this. Latest posts by Lara Mills
(see all)
---