Phone App Helps Premature Ejaculation
November 11, 2016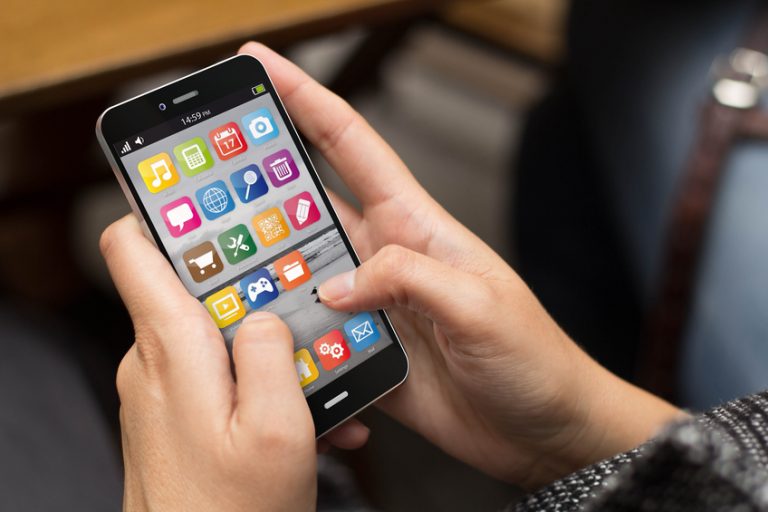 ---
Premature ejaculation is a problem that a lot of men will deal with at some point in their lives. If you have an understanding partner it can be something you overcome. However, sometimes it is more difficult than that. You might find that you have trouble understanding when it happens. This can leave you frustrated, and often this can just make the problem worse.
There are so many reasons for premature ejaculation to happen, which makes narrowing it down tough. Even when you do know the reason, overcoming PE takes time. You have to learn where your point of no return is and just how long you can keep having sex until you get to that point.
Well, it seems that some clever designers might have come up with a great way for you to deal with PE, and you won't have to buy any specialist equipment. All you you will need is a phone. Curious? We have all of the details here on XEscorts.
Reasons for premature ejaculation
There are so many different reasons for premature ejaculation that it can be difficult to narrow it down. However in order to deal with it, you need to know the cause.
In some cases it could simply be overstimulation or a lack of experience. Over time you'll learn just where the line is and when you need to stop. Most of the time, the problems run deeper.
Stress is one of the biggest causes of PE. If you are feeling anxious or irritated, the chances of you finishing early increase. It ends up being a vicious cycle, as you get worked up about finishing early. Because you are worked up, you might cum too soon.
This can really spoil your fun, as you just want to be able to enjoy sex again. You want the fun without the stress.
Traditional methods
There are all kinds of different methods that people suggest to help with PE, and they have varying degrees of success. Obviously a lot of it depends on finding out the cause.
For example, if it is because you aren't very experienced in bed, there is really only one way to overcome it. That's right: with more sex. It's a hard life sometimes isn't it?
When the problems run deeper, you have to work harder. Stress at work can come back to haunt you in the bedroom, and so people suggest getting better coping mechanisms for work related stress. Things like enjoying a slow and sensual massage from your partner can really help, as can working out at the gym.
The problem is that these solutions take time and, if you don't stick with them religiously, you will find that they just don't work out the same way. That is why people suggest many other methods that you can try.
All about Pea
Currently, everyone seems to be talking about a brand new app. The app is known as Pea. It stands for the Premature Ejaculation App and is currently available on the App store.
On the download, it states that: "Pea teaches you everything you need to know about overcoming premature ejaculation. We teach you, then train you!"
How does it do this? Well, it begins by helping you figure out just why you "prejack", as they describe it. Then, once you have gotten to the cause of the problem, they help you track your progress over three different levels.
These levels increase the sensations you feel slowly, so that you can last longer in the bedroom. The genius behind the app, Brennen Belich, states that we need to start thinking of PE and overcoming it like running a race: "if you want to be able to run for 30 minutes straight, you wouldn't train by sprinting for two minutes, getting tired, and giving up".
Unusual app
However, while the app seems like it has a number of excellent tips for you to use, including kegel training, it is making people feel a little uncomfortable.
For a start, in also includes masturbation training. This means that the app will keep track of your masturbating progress while you jerk off. Feeling uncomfortable yet? It's about to get worse.
A lot of people struggling with premature ejaculation don't feel comfortable talking about it. They would rather stick their head in the sand and just get on with it. Well, Pea doesn't like that.
On their website they have a suggest Pea section. You will in the contact details of someone you think can benefit from the app and they will send them information. So you could randomly get a text saying "PE? Try this". Way to embarrass people!
Would you use it?
Okay, so the idea of checking progress seems pretty good. The fact that you can then see just how long you can typically last and where your point of no return is would be useful.
Even the tips seem like a fantastic idea, as they have a huge variety. It isn't simply a case of saying "get rid of stress". They address all aspects of dealing with PE so that you can find the method that works for you.
However, anonymously suggesting the app to people? That seems like a big no-no. Sure, it might be good if your partner can't talk about it… but we imagine that it will just make more people keep their head in the same about it instead.
The app isn't expensive to buy, but we don't know how successful it is going to be. Would you buy the app and use it? Let us know what you think by leaving a comment in the box below. Latest posts by Lara Mills
(see all)
---