Popularity Of Video Game Porn Continues To Climb
April 2, 2019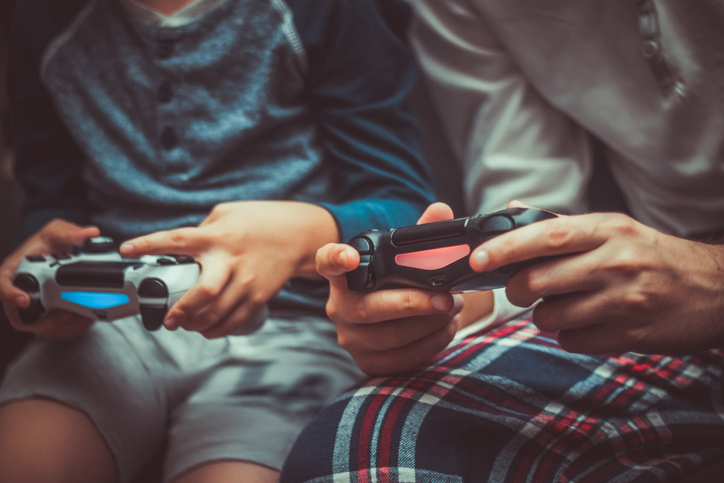 ---
Video games are everywhere. They are one of the most popular forms of entertainment, and there is a game for every occasion. Keen to explore the Wild West? Hoping to learn about rockets? Maybe you just want to wield a giant purple dildo so you can give your enemies one hell of a beating? There are so many possibilities, but the rise in popularity means that video game porn has also risen.
It's a weird experience. As a gamer, I can't say that I've ever been tempted to check out video game porn for my own personal pleasure. That doesn't mean I haven't seen it though. It's appeared in adverts while scrolling on sites and I have looked at it for some articles. Honestly, the things I do for you folks.
So what is it that makes video game porn so popular still? Is it a trend that is going to fade over time? Keep reading to find out.
The stereotypical gamer
When most people think of a gamer, they imagine a spotty male teen with a boob obsession and a strong desire to call everyone a noob. However, this isn't the case. Many studies throughout the years have challenged this assumption. One in particular discovered that 41% of gamers were women. Pretty surprising statistics!
Another idea people tend to have is that they love the idea of sex, but they don't seem to get it. They are viewed as unsuccessful in their erotic endeavours. It's not a game where you can just go back to a previous checkpoint if you mess up. As a gamer myself, I know that this idea is bullshit.
But I'm not just going to pass off my thoughts on it as fact. We already know from a previous study that gamers have sex more than gym buffs, which is awesome news! Yet the stereotype of the gamer with a love of masturbation lives on… and it certainly isn't helped by these porn statistics.
Pornhub Insights
If you've read any of my blogs before then you will know that I'm a fan of Pornhub Insights. It gives us a fascinating look into the world of porn and just what people are searching for. By comparison, my own porn searches are pretty boring, and I should start branching out more.
One fascinating topic which Pornhub loves looking at is video games! They often see certain games or characters as trending, and this year is no different. They have done a recent insights to see how things have changed. As you will have probably guessed from the title of this blog, video game porn is only growing in popularity.
However, it isn't just general video games people have been searching for. More often than not, their searches have been relating to new games coming out. No-one wants to look at Tomb Raider right now. Instead, they are hoping to find porn based on the hottest new releases.
New video game releases
There have been a number of huge game releases this year. Multiplayer games like Apex Legends and Anthem have come out, and both have been searched for on the site. Apex Legends had a huge 481% increase in search popularity on the 19th February, while Anthem shot up 242% on the 24th February.
A surprising game on the list is Kingdom Hearts. It's a game filled with popular Disney characters, and has become a long running series. The latest instalment had people turning to Pornhub, where there was a huge increase in search popularity. By 'huge' I mean 927%. Yes, really. I'm just as surprised as you are.
Admittedly, none of the games on this list make me think 'sexy'. Until now, that is. The Resident Evil 2 remake was released at the end of January, and saw a 223% increase in search popularity. Zombies might not be sexy, but Leon, Ada, and Claire certainly are. PC gamers have gone crazy for video game mods to make the characters look even hotter. Take this hot cop outfit for Claire!
Why video game porn?
I've already said a few times that I'm a gamer. However, I'm having a hard time figuring out why these games might prompt someone to look for porn. Maybe I'm just becoming too immersed in the game itself, but video game porn continues to climb. It isn't going to end any time soon, so do we need to accept that it is here to stay?
I'm not convinced, so I'd love to hear what you think about it. Are you a gamer guilty of making these searches? Would you rather your favourite characters were kept away from video game porn? Leave a comment! Latest posts by Lara Mills
(see all)
---